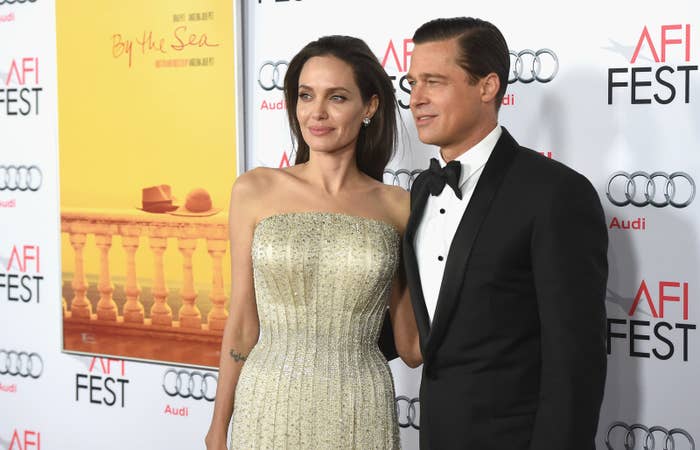 Angelina Jolie alleges that her estranged husband, Brad Pitt, hasn't been paying "meaningful" child support while the actors battle it out in the court two years after filing for divorce.
On Tuesday, Jolie filed new court papers alleging that Pitt has not been paying adequate child support for their six children — Maddox, Pax, Zahara, Knox, Vivienne, and Shiloh — as she tries to get the divorce completed.
The couple was together for more than 10 years but married for only two. Jolie filed for divorce in 2016, four days after there allegedly had been an "incident" on board a private flight from Europe to California involving Pitt and their children. Pitt was later cleared of any wrongdoing.
"They had an informal agreement to pay different expenses for children and for the past year and a half, it hasn't been honored," a source close to the situation told BuzzFeed News.
When Jolie filed for divorce from Pitt, she did not ask for formal spousal or child support because they already had an informal agreement in place regarding their children's expenses, the source added.
Jolie currently maintains primary custody of the children.
"Jolie is not even asking for child support, just asking the court to oversee that that informal agreement they had in place is being honored," the source said. "She is absolutely committed to coparenting her children with Brad and wants to redefine their relationship with Brad."
While Pitt has yet to respond in court, a source close to the situation told BuzzFeed News that "Brad fulfills his commitments."
A judge has not yet set a date for a new hearing in the case.