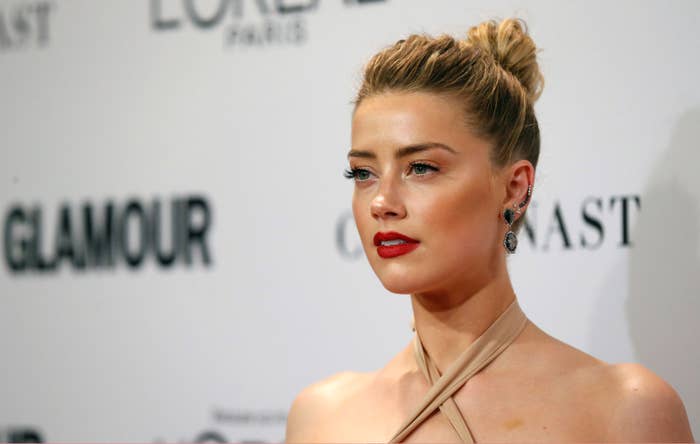 Amber Heard is accusing a production company of using a body double without her permission to make it appear as if she acted in "pornographic" nude scenes in the upcoming movie London Fields.
Heard made the accusations in a counterclaim she filed Thursday. The movie, based on Martin Amis's book, also stars Billy Bob Thornton, Jim Sturgess, Cara Delevingne, and Heard's ex-husband Johnny Depp.
Heard herself was sued for $40 million for alleged breach of contract as part of one of three lawsuits filed over the movie. The film's UK-based production company, Nicola Six Limited, claims Heard failed to perform certain acting services, breached her confidentiality obligation, failed to comply with her publicity contract for promoting the film, and refused to participate in postproduction work.
Heard responded to the lawsuit by filing her counterclaim, alleging that she is the victim of a "sexploitive couple" — producer Christopher Hanley and his wife, Roberta, who worked on the film's script — and accusing them of secretly filming sexual images and vulgar scenes with a body double without her knowledge, according to her legal papers.
She said she only agreed to do the movie after producers agreed to her specific restrictions about nudity and sex scenes, but now believes producers intended all along to disregard her "nudity rider." She said she was completely unaware of the nude and sex scenes until she began to get feedback about how she had done "a lot of nudity and sex" in the movie.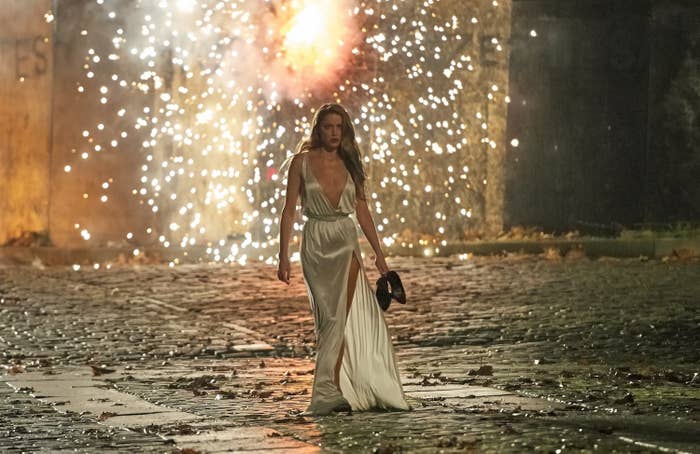 Nicola's attorney, Mathew Rosengart, called Heard's complaint "a work of fiction, worthy of Ms. Heard's London Fields character."
"It is nothing more than a meritless smear tactic designed to distract from her own misconduct," Rosengart added in a statement to BuzzFeed News on Friday.
During filming, the production company also accused Heard and the film's director, Matthew Cullen, of making unauthorized changes to the screenplay and taking out provocative scenes that contained nudity without permission. Heard also allegedly refused to comply with contractual requirements to act in scenes requiring nudity.
Cullen was eventually fired and Nicola Six Limited finished the movie without him, despite it being late and $2 million over budget, according to the court filings.
It was during that time, Heard claims, that Nicola Six Limited secretly inserted the additional nude scenes made with a body double.
"The body double footage included an explicit pornographic sex scene that Heard would never have agreed to do herself," according to Heard's cross-complaint. "The body double footage was designed and intended to leave anyone who saw the images with the distinct impression that it was Heard."
The pornographic body double scenes involve a female police officer, a woman detainee on the hood of a car, and a police baton, the complaint states.
Neither Heard's representative nor her attorney immediately responded to BuzzFeed News' requests for comment.
Heard and Depp settled their divorce out of court in August after she accused the Pirates of the Caribbean star of hitting her during a fight at their apartment in Los Angeles. Police, however, found no evidence of a crime, and Depp denied the allegations.