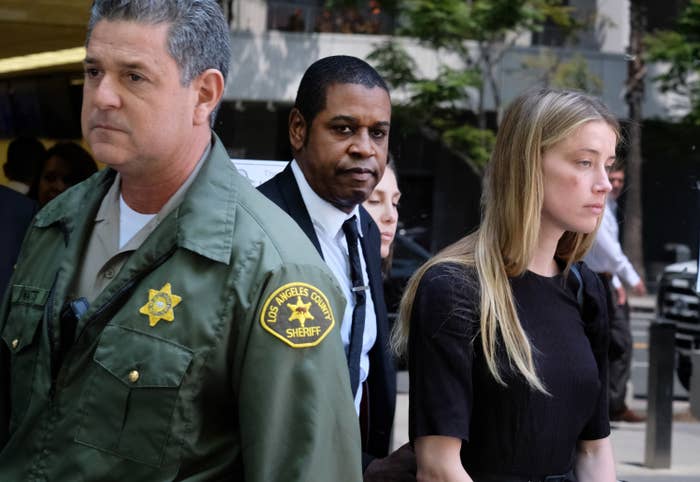 LOS ANGELES — Amber Heard was granted a restraining order against estranged husband Johnny Depp on Friday after claiming repeated physical and verbal abuse.
Heard, who filed papers to end their 15-month marriage earlier this week, also claims that Depp, 52, is abusing drugs and alcohol, and told a judge the actor has a "short fuse" that blows any time she questions his authority. She added that Depp has been "verbally and physically abusive" during their whole relationship.
The last straw came on May 21, one day after Depp's mother died, when he allegedly showed up inebriated and enraged. According to Heard's court filing, Depp threw his cell phone at her, striking her in the face, and then proceeded to pull at her hair and hit her.
After Depp's security team arrived to intervene, Heard said in her petition that the actor grabbed a champagne bottle and started smashing items around the house.
The next day, the couple separated, and on Monday, Heard filed for divorce, citing irreconcilable differences.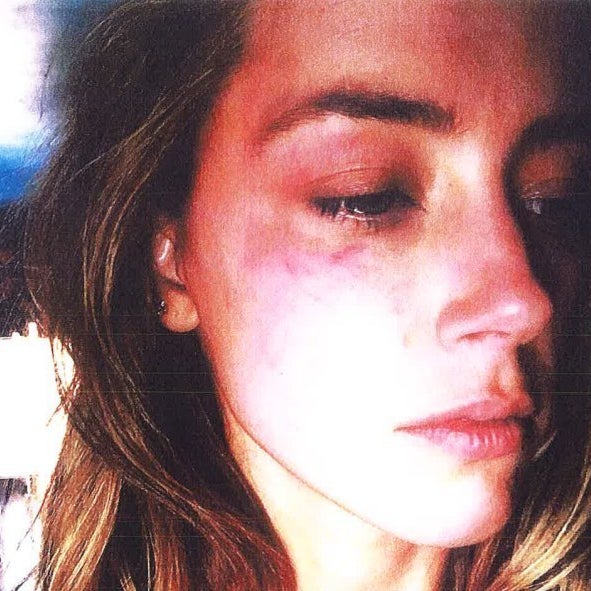 These undated photos were submitted to the court as part of Amber Heard's petition for a restraining order against Johnny Depp. They show bruising to her face that he allegedly caused during a May 21 attack at their home.
A photo submitted to the court Friday shows bruising around her right eye. At least one bruise was still visible as she was escorted out of the court by sheriff's deputies.
Depp's attorney, Laura Wasser, filed a motion in court opposing Heard's request, contending that the actress was "attempting to secure a premature financial resolution by alleging abuse" and to turn the tide of negative publicity surrounding her decision to file for divorce days after Depp's mother died.
LAPD Officer Jane Kim told BuzzFeed News that officers responded to a domestic incident call at their downtown home on Saturday, but no one wanted to file a report, "nor was there any evidence provided by the victim that warranted a report."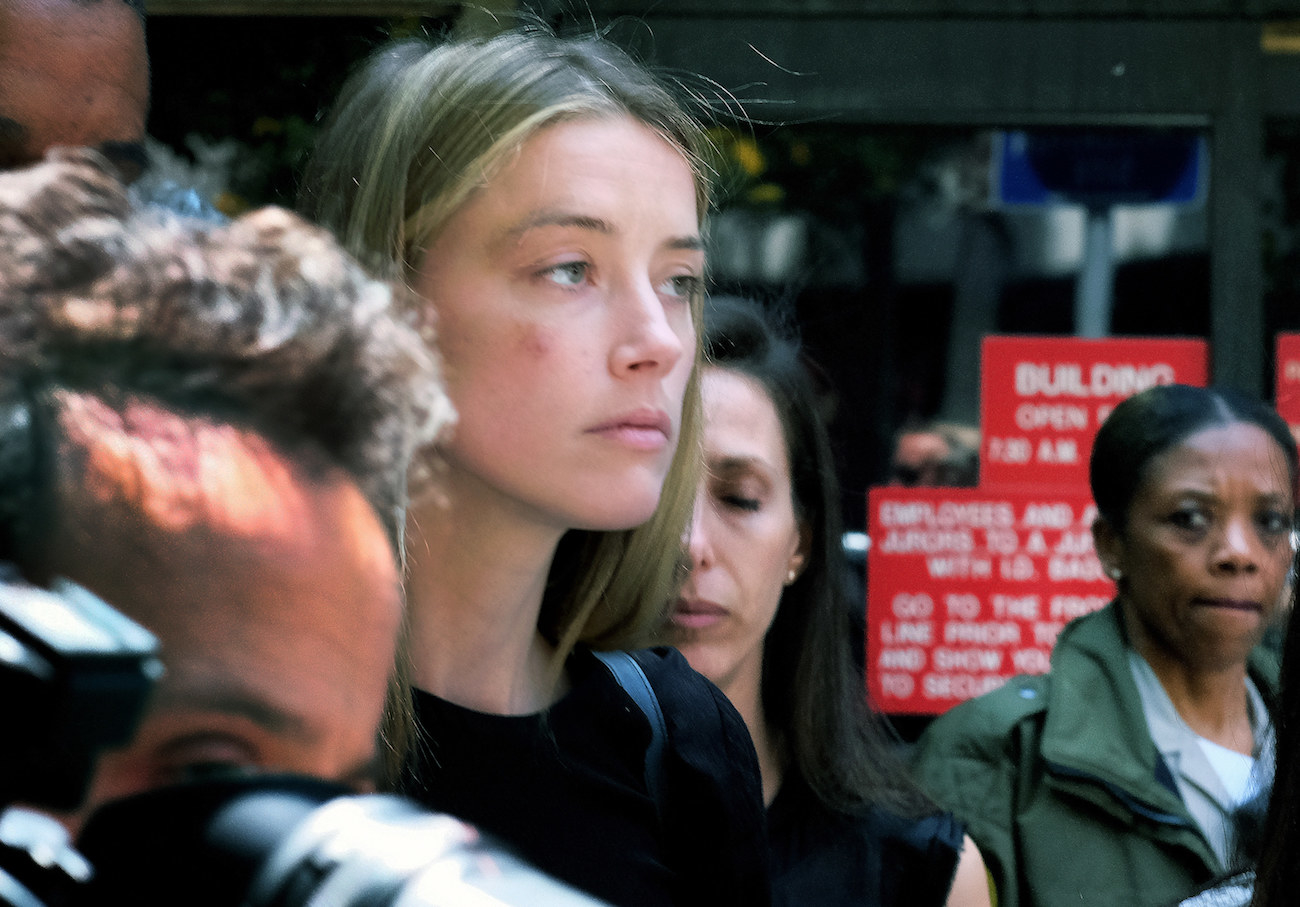 "[The] officers' investigation determined that a crime did not occur," Kim said. "They cleared the scene and left a business card."
Under the restraining order, Depp must stay at least 100 yards from Heard. However, the court denied her request to extend the order to her Yorkshire terrier, Pistol, with the judge finding there was "insufficient showing of need to protect pet dog."
Wasser also argued that there was no need for an emergency order regarding Depp because not only is he currently out of the country, but he would voluntarily agree to a mutual stay-away order.
A hearing to discuss other matters in Heard's petition, including that Depp attend anger management classes, was scheduled for June 17.
Heard's attorney said outside the courtroom that the actress showed "a lot of courage today" for seeking the restraining order.
Heard and Depp met while filming The Rum Diary in 2011 and married four years later on his island in the Bahamas.

The last time the pair was seen together was in April in an awkward apology video the couple was forced to make after smuggling their dogs into Australia. Heard also pleaded guilty to producing a false document.

Earlier this week, Depp's representative said the actor would not be addressing any "salacious false stories" about his personal life.

"Given the brevity of this marriage and the most recent and tragic loss of his mother, Johnny will not respond to any of the salacious false stories, gossip, misinformation and lies about his personal life," Robin Baum said in a statement to BuzzFeed News. "Hopefully, the dissolution of this short marriage will be resolved quickly."