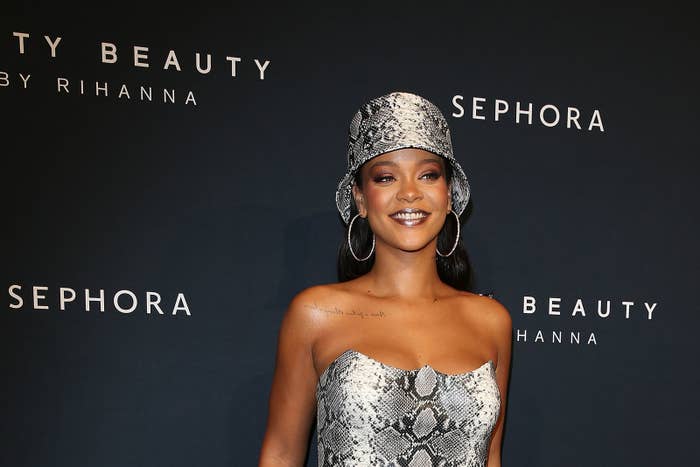 Thirteen alleged gang members were charged in Los Angeles Wednesday with being part of a ring of burglars who used social media to target the homes of celebrities, including Rihanna and Dodgers star Yasiel Puig.
According to the criminal complaint, the men were charged with 33 felony counts, including criminal street gang conspiracy, first-degree residential burglary, home invasion robbery, and elder abuse. The charges also include gang and gun allegations.
Los Angeles police say burglars have become sophisticated at using social media profiles to track the whereabouts of celebrities and determine when they aren't home. For example, two days before the burglars allegedly hit Nicki Minaj's home, the rapper posted an Instagram of her in a private jet with a caption that read in part, "Who wants to fly with me?"
"At first, we were under the impression these burglaries were being done at random," Lillian Carranza, captain of the LAPD's Commercial Crimes Division, told BuzzFeed News after the initial round of arrests was carried out. "Come to find out, to our surprise, they were very well planned out and they had stalked the location."

Puig's home was burglarized four times — twice in two months. The home of Christina Milian's boyfriend, singer Matthieu Tota, was broken into twice in four days.
At one house, the burglars even left behind a wish list of other celebrities they planned to target that included Matt Damon and Viola Davis, police said.
The string of burglaries took place from October 2017 through October 2018 across a wide swath of the Los Angeles area, including in Santa Monica, Beverly Hills, Pasadena, Studio City, North Hollywood, Tarzana, and Woodland Hills, prosecutors said.
Many of the defendants are being held in lieu of upward of a $1.4 million bail. Nine of the 11 men charged have pleaded not guilty. A preliminary hearing has been scheduled for Dec. 11.