Actor Emile Hirsch Pleads Guilty To Assault, Gets Jail Time
Into the Wild actor Emile Hirsch was sentenced to jail and community service for putting a studio executive in a chokehold during the Sundance Film Festival.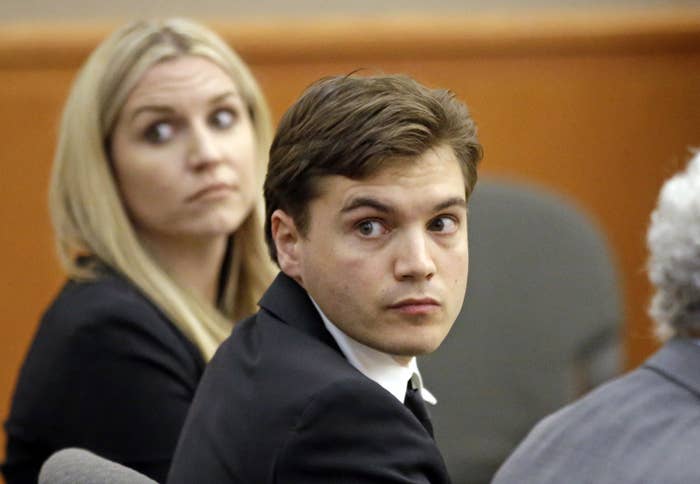 Into the Wild actor Emile Hirsch pleaded guilty to misdemeanor assault in Utah on Monday after he was accused of putting a studio executive in a chokehold during the Sundance Film Festival.
As part of his plea, Hirsch was immediately taken into custody and will spend the next 15 days in the Summit County Jail.
Hirsch was arrested on Jan. 25, 2015, when Park City police responded to an assault call at TAO nightclub. According to the police report, Daniele Bernfeld — who has been called one of Hollywood's top film executives under 35 — told officers she had been assaulted by Hirsch at the club.
Bernfeld told police Hirsch initially approached her asking why she looked "so tough" and told her she was a "rich kid" who should not be at Sundance. He then grabbed at her, but she pushed him away. Later that night, Hirsch came up behind her and wrapped his arm around her and put her in a chokehold. He then pulled her across a table onto the floor and landed on top of her, she told police.
Bernfeld told police that at one point, Hirsch wrapped his hands around her neck, and she remembers briefly passing out, according to a Summit County criminal complaint. Two bystanders pulled Hirsch off Bernfeld. Hirsch was initially charged with felony aggravated assault and misdemeanor intoxication.
Utah Summit County prosecutor Robert Hilder told BuzzFeed they ultimately decided to allow Hirsch to plea to the lesser charge of misdemeanor assault.
"We are happy to go to trial. We were comfortable with our case," Hilder said. "However, we were not by any means confident that we would get a conviction on the felony, which would have brought us down to a Class B misdemeanor. "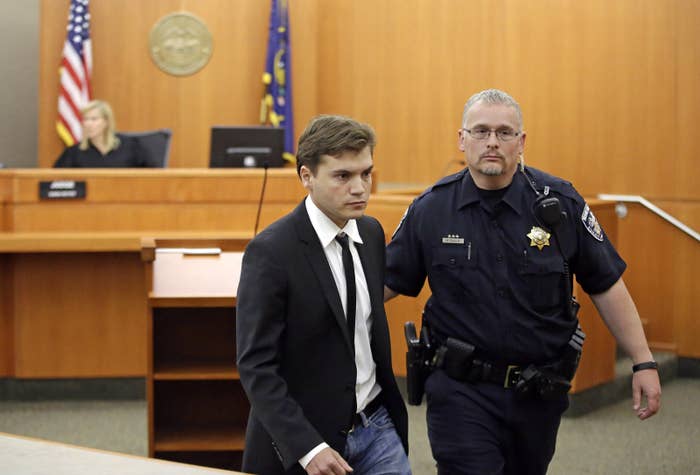 Hirsch was also allowed to enter his plea in abeyance, meaning that if he completes his sentence and the other terms, his criminal record could be expunged. Hilder said he decided to allow the option because traveling to other countries, which is often required of an actor, can be difficult with a conviction. Hirsch is also required to pay around $5,000, make restitution to the victim, and complete 50 hours of "meaningful" community service.
Hirsch made a public apology to Bernfeld in court Monday even though she did not attend the hearing.
"It was actually quite sincere, " Hilder told BuzzFeed News. "We do know the victim is not very happy with this resolution, but she is being very respectful and polite. We feel overall this a good thing. Mr. Hirsch is receiving some punishment and some hope to put it behind him. He has no record and I think he can be productive in the future."