World leaders offered condolences and a strong condemnation of the terrorist attack Tuesday night at Istanbul's Ataturk Airport that left at least 36 people dead.
The assault appeared to be the work of the terrorist group ISIS, Turkish Prime Minister Binali Yildirim said, though investigators Wednesday were still piecing together exactly what happened and why.
As the investigation into who was responsible for the attack, leaders around the world denounced terrorism and offered support for Turkey.
The White House
UK Prime Minister David Cameron
Canada's Prime Minister Justin Trudeau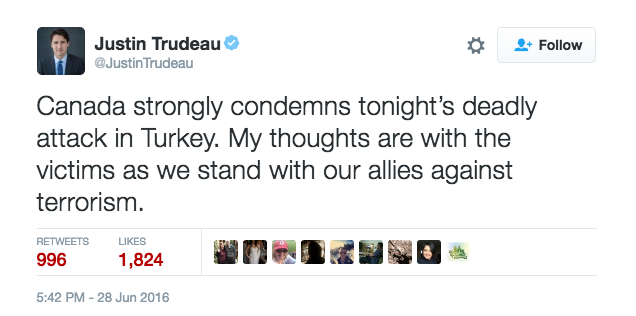 Jordan's Queen Rania Al Abdullah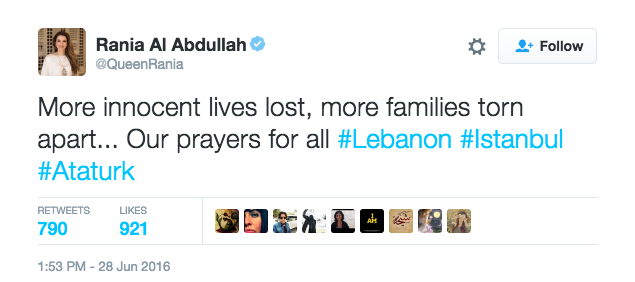 India's Prime Minister Narendra Modi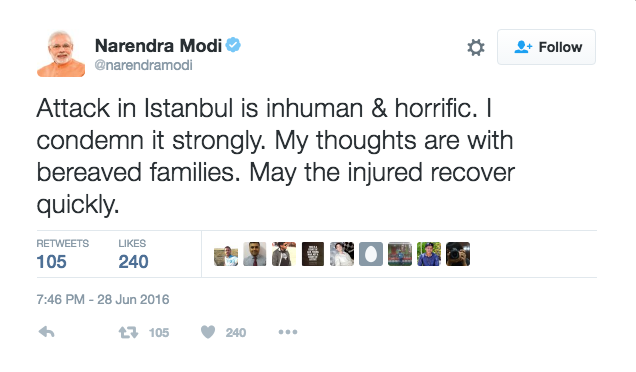 U.S. Sen. John McCain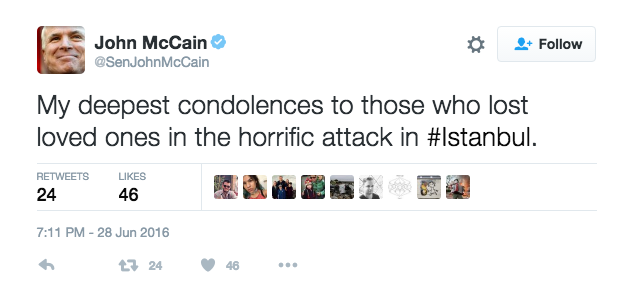 Malaysia's Prime Minister Mohd Najib Tun Razak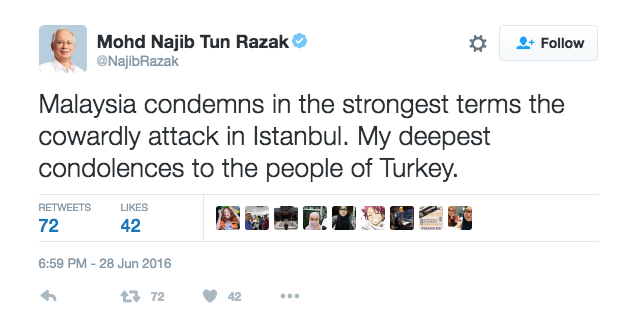 German Chancellor Angela Merkel
Sri Lanka's President Maithripala Sirisena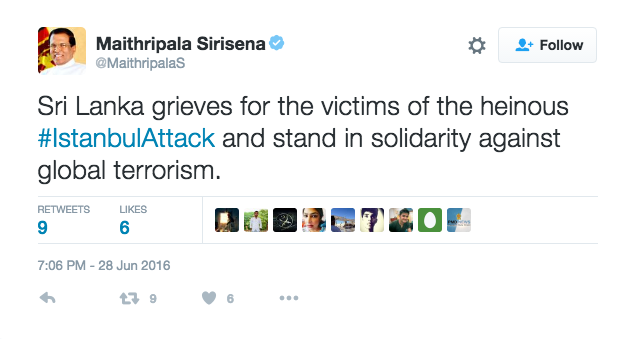 Indonesia's President Joko Widodo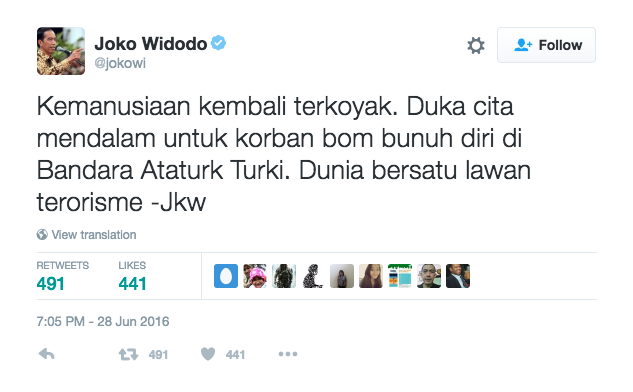 Belgium's Prime Minister Charles Michel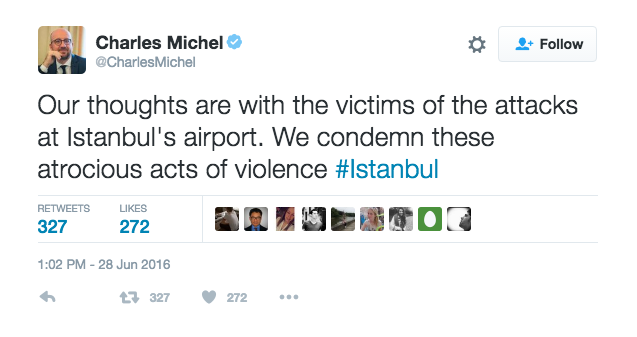 United Nations Secretary General Ban Ki-Moon
Kenya's President Uhuru Kenyatta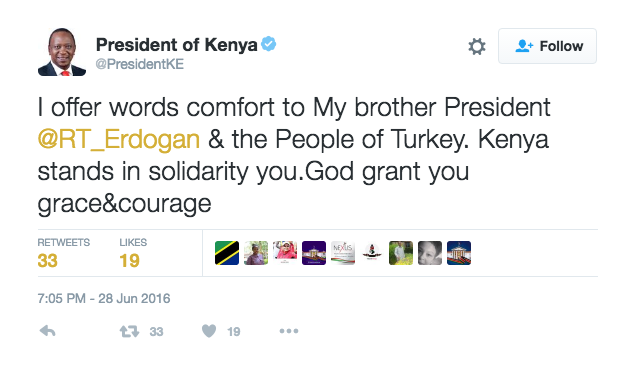 Colombia's President Juan Manuel Santos