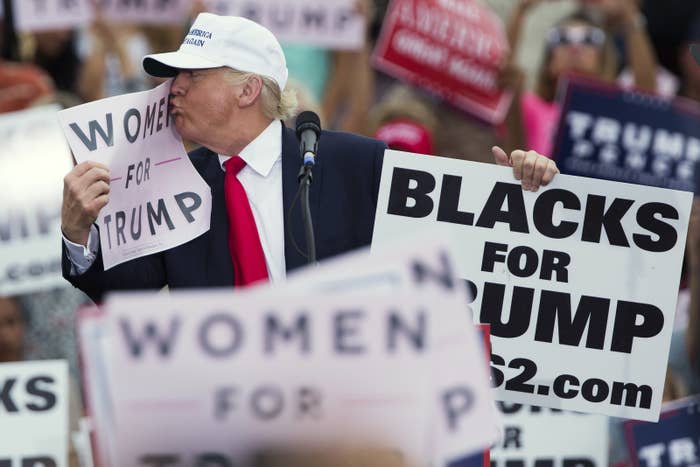 Donald Trump's treatment of women came under greater scrutiny Wednesday as four more women came forward with new accounts of the Republican nominee making inappropriate sexual advances toward them, decades apart.
One woman, Jessica Leeds, told the New York Times that Trump had groped her and reached under her skirt as they sat beside each other on a flight in the 1980s. Leeds, now 74, told the Times she had been upgraded to first class unexpectedly and chatted with Trump. About 45 minutes into the flight, he began to grab her breasts and under her skirt, she said.

"He was like an octopus," she told the Times. "His hands were everywhere."
Another woman, Rachel Crooks, told the Times she was working as a receptionist in 2005 for a development company with offices in Trump Tower. One day, she saw Trump while waiting for an elevator and introduced herself. She told the Times that they shook hands, and he began kissing her on the cheeks and directly on the mouth.
"It was so inappropriate," Crooks told the Times. "I was so upset that he thought I was so insignificant that he could do that."
The New York Times published the story days after Trump was put on hard defense regarding his behavior toward women. Though an Access Hollywood recording from 2005 captured the reality show star saying he could grab women "by the pussy" and kiss them because of his fame, Trump said during Sunday night's presidential debate that it was just "locker room talk."
He also insisted that he had never physically carried out that type of behavior, which would meet the definition of sexual assault.
In a statement Wednesday, the Trump campaign said that the Times article published Wednesday was untrue and that the Republican nominee had instead empowered women through his business opportunities.
"This entire article is fiction, and for the New York Times to launch a completely false, coordinated character assassination against Mr. Trump on a topic like this is dangerous," his campaign said.
A lawyer for Trump sent a letter to the Times's executive editor, demanding he issue a retraction and apology for the "libelous article."
"It is apparent from, among other things, the timing of the article, that it is nothing more than a politically-motivated effort to defeat Mr. Trump's candidacy," reads the letter sent from Marc Kasowitz of the Kasowitz, Benson, Toress & Friedman lawfirm.
In a tweet sent Thursday morning, Trump insisted the New York Times story is not true.

The New York Times' attorney on Thursday responded to Trump's demand for a retraction, saying in a letter, "We decline to do so."
"Nothing in our article has had the slightest effect on the reputation that Mr. Trump, through his own words and actions, has already created for himself," Marc E. Kasowitz wrote.

Also on Wednesday, the Palm Beach Post reported that another woman said Trump groped her during an event at Mar-a-Lago in 2003. Mindy McGillivray told the Post she was helping a photographer during a Ray Charles concert. She told the Post she felt a grab or nudge, then turned around to see Trump.

"This was a pretty good nudge. More of a grab,'' she told the Post. "It was pretty close to the center of my butt. I was startled. I jumped.''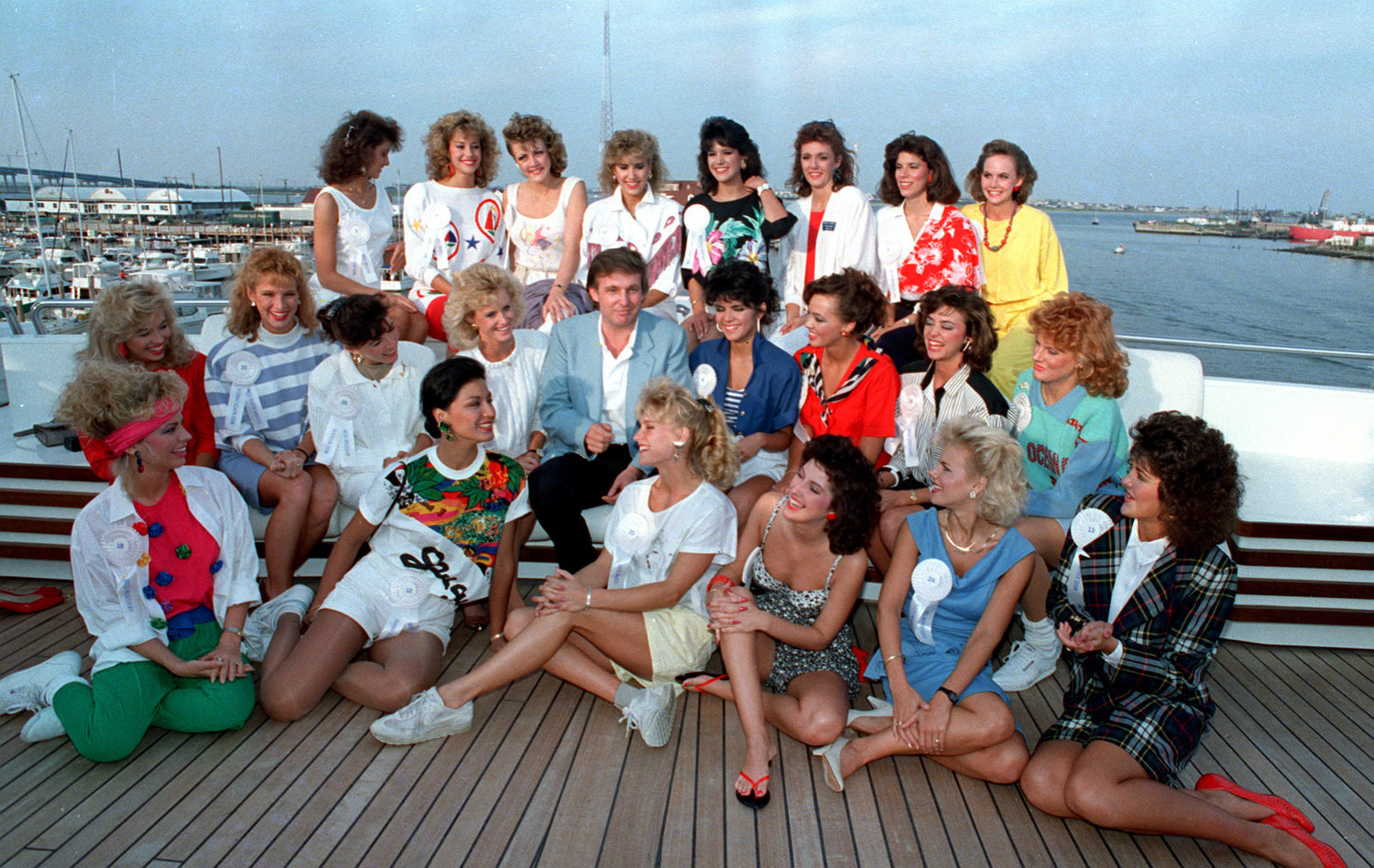 Later Wednesday, People magazine published an article by writer Natasha Stoynoff, who visited Mar-a-Lago in 2005 to interview Donald and Melania Trump for their first wedding anniversary.
"We walked into that room alone, and Trump shut the door behind us," Stoynoff wrote. "I turned around, and within seconds, he was pushing me against the wall, and forcing his tongue down my throat."
He told her, "You know we're going to have an affair, don't you," Stoynoff wrote. She said she was shocked, then later angry, afraid, and ashamed.
Trump used Twitter again Thursday to deny the story in People magazine.

In a statement, Hillary Clinton's campaign said the new allegations were disturbing.

"This disturbing story sadly fits everything we know about the way Donald Trump has treated women. These reports suggest that he lied on the debate stage and that the disgusting behavior he bragged about in the tape are more than just words," the Clinton campaign said.
The Times and Post stories come after BuzzFeed News published accounts from four Miss Teen USA pageant contestants who said Trump walked into their dressing room in 1997.
"I remember putting on my dress really quick because I was like, 'Oh my god, there's a man in here,'" Mariah Billado, the former Miss Vermont Teen USA, told BuzzFeed News.
Trump, she recalled, said something like, "Don't worry, ladies, I've seen it all before."