Woman Accused Of Pretending To Be A Dentist And Injuring Patients
Valbona Yzeiraj was charged with eight felonies related to treating patients at the dental practice where she was the office manager, according to the Bronx district attorney.
A White Plains, New York, woman was accused of performing root canals and other dental procedures without the proper license or training.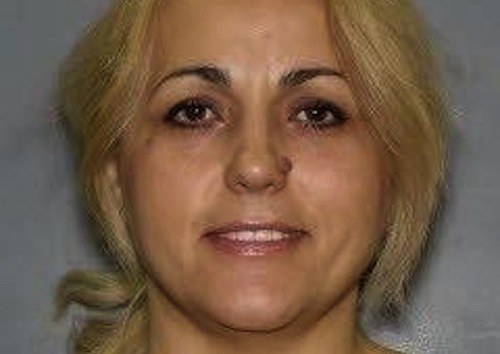 Valbona Yzeiraj, 45, is facing charges of assault, unauthorized practice, attempted grand larceny, and reckless endangerment, according to the Bronx District Attorney's office. If convicted, Yzeiraj could face up to seven years in prison.
According to prosecutors, Yzeiraj was the office manager at the dental practice of Jeffrey Schoengold. When the dentist was out of the office, Yzeiraj would introduce herself as Dr. Val and see patients, prosecutors said.
Though Yzeiraj said she had dental training in Albania, she was not trained or licensed as a dentist in the U.S.
"Some of her dental procedures, which included root canals, came with a bite – it's alleged that at least one patient got an infection from a botched root canal, and another suffers persistent pain two years after treatment," prosecutors said in a statement.
Prosecutors added the alleged crimes took place between late 2012 and mid 2013. The dentist fired Yzeiraj after patients came into the office with complications of procedures he hadn't performed, CBS New York reported. Yzeiraj offered a discount for procedures paid in cash, CBS reported.
After she was fired, Yzeiraj tried to steal money from the practice, prosecutors said.
She has pleaded not guilty and is scheduled to next appear in court on May 28.