Residents Return To Destroyed Homes As Washington Wildfire Burns
The Sleepy Hollow Fire in Wenatchee, Washington, has so far destroyed 24 homes and burned 3,000 acres after starting Sunday amid winds and temperatures of more than 100 degrees.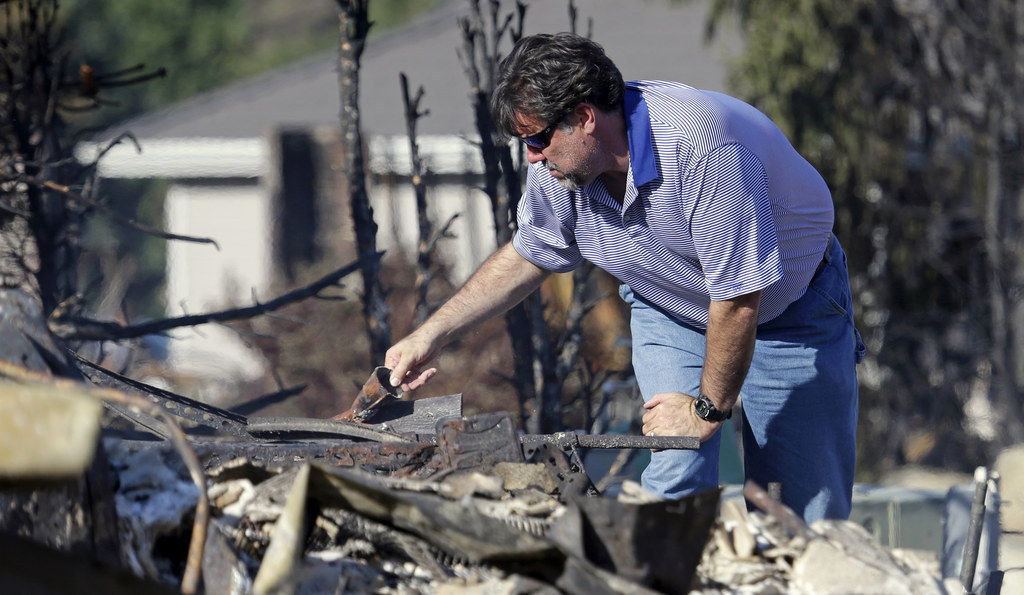 Residents sifted through ashes and debris after a wildfire burned 3,000 acres and destroyed 24 homes in central Washington.
The Sleepy Hollow Fire began Sunday afternoon near Wenatchee, with flames spreading quickly due to winds and temperatures of more than 100 degrees, authorities said. Flames hopped over a ridge into a residential neighborhood; one witness described the quick movements as "mind-blowing."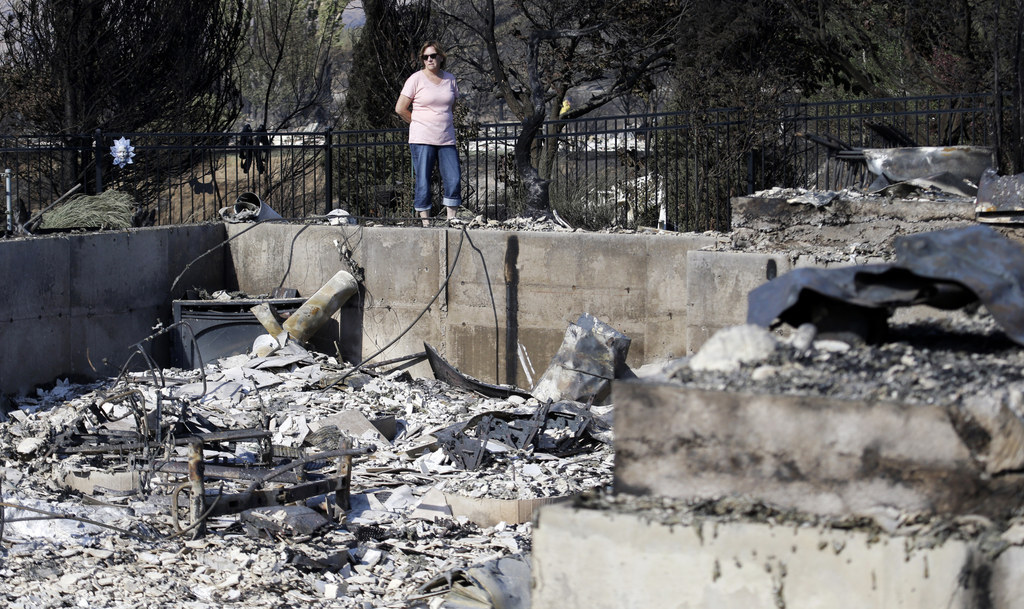 The cause of the fire remains under investigation, but it was likely "human caused," according to Chelan County Emergency Management. It's not yet known whether the cause was accidental or intentional, and what type of action sparked the blaze.
By Tuesday, about 10% of the fire had been contained. Federal fire authorities had previously estimated its size at 4,000 acres. The size was revised on Monday after an aerial flyover, Washington Emergency Management officials said.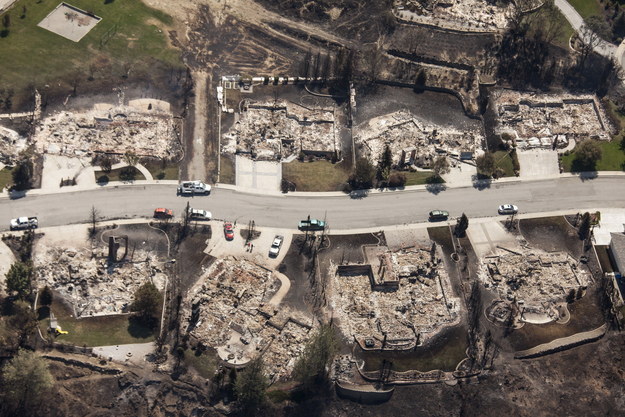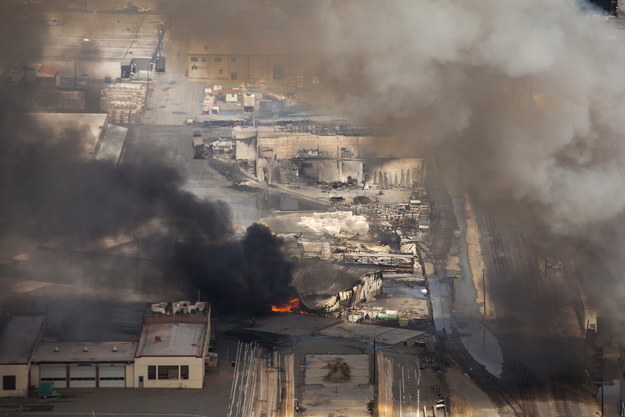 Several commercial buildings, including a recycling plant, also burned after embers from the wildfire spread. Residents near the plant were advised to stay indoors for about an hour after an ammonia leak on Monday, according to Chelan County Emergency Management.
The damage to the commercial structures was a "significant economic loss" to the community, authorities said.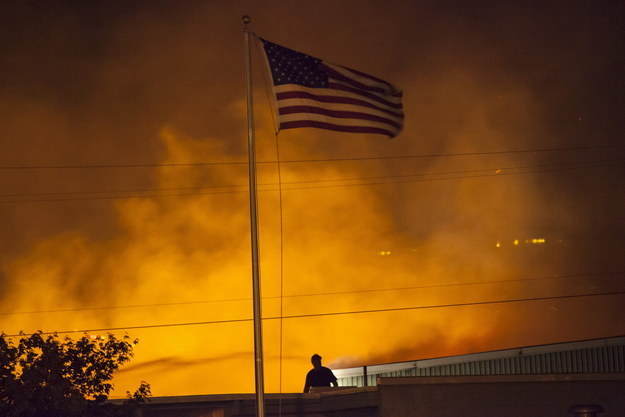 By Sunday night, 630 homes were threatened, and 230 residents had been evacuated. More than 100 people spent the night at a Red Cross shelter established at a local high school. A number of evacuations remained in effect on Monday.
Local authorities declared a state of emergency, and the Federal Emergency Management Agency announced it would provide funds to help fight the fire.
A number of locals said its quick spread was not surprising given the dry conditions. In nearby Douglas County, the fire marshal banned fireworks effective Monday through the July 4 holiday, the Wenatchee World reported.
Some residents began to return to their homes on Monday as the fire continued to burn in other areas. The destruction looked like a war zone, one woman told the Seattle Times.