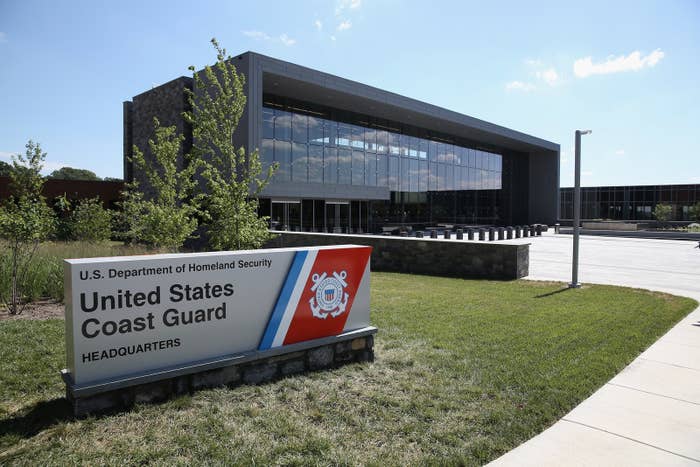 A Coast Guard lieutenant stockpiled weapons and ammunition at his Maryland home in a plot to assassinate prominent Democratic lawmakers and members of the media as part of a vast white supremacist attack, federal prosecutors said.
Lt. Christopher Paul Hasson, who was assigned to Coast Guard headquarters in Washington, DC, and previously served as a Marine and in the Army National Guard, was arrested Friday on suspicion of drug and firearms charges. But this week, prosecutors revealed in a court filing that the 49-year-old was planning a series of violent, racist crimes that went far beyond the charges he faced.

"The defendant intends to murder innocent civilians on a scale rarely seen in this country," prosecutors said in a motion filed Tuesday. "He must be detained pending trial."
On Thursday, a federal judge ordered Hasson to be held for 14 days while prosecutors consider whether to add more charges in what appeared to be a domestic terror plot, according to court records.
Hasson currently faces no terrorism-related charges.
During the detention hearing Thursday, Hasson's public defender said his client had no past criminal record and argued that the charges against him were a "histrionic mischaracterization," according to the Washington Post.
The allegations were first reported by the Program on Extremism at George Washington University, and prosecutors said that Hasson was a longtime white supremacist. In recent years, he stockpiled weapons and ammunition, created a hit list, and drafted an email to a neo-Nazi leader about his desire to create a white homeland, prosecutors said. It wasn't immediately clear if Hasson sent the email or tried to enlist other white supremacists in his plans.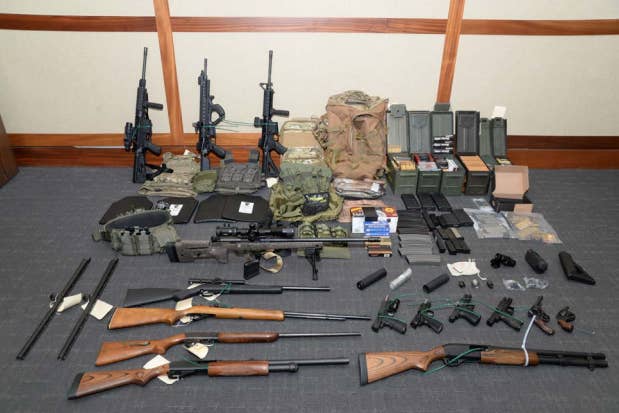 "The defendant is a domestic terrorist, bent on committing acts dangerous to human life that are intended to affect governmental conduct," prosecutors said.
A spokesperson for the US Coast Guard confirmed the arrest in a statement to BuzzFeed News, but shared "no further details at this time" since it is still under investigation.
"An active duty Coast Guard member, stationed at Coast Guard Headquarters in Washington, DC, was arrested last week on illegal weapons and drug charges as a result of an ongoing investigation led by the Coast Guard Investigative Service, in cooperation with the FBI and Department of Justice," the spokesperson said.
Hasson allegedly researched the manifesto created by Norwegian mass shooter Anders Breivik that laid out a framework for killing leaders in a "crusade" against multiculturalism, Muslims, and political correctness.
In one email draft, Hasson wrote about disrupting the food supply and starting a sniper campaign to provoke mass violence and promote white supremacy, prosecutors said. He spoke against Jews, Muslims, and white "traitors" while speaking favorably about Russia, the email draft said.
"Liberalist/globalist ideology is destroying traditional peoples esp white. No way to counteract without violence," he wrote in the draft. "It should push for more crack down bringing more people to our side. Much blood will have to be spilled to get whitey off the couch."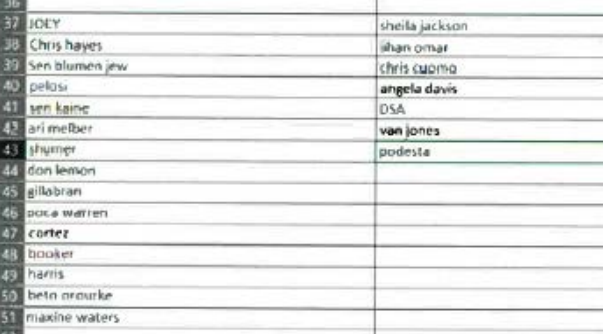 In a search of his Silver Spring, Md., apartment this month, authorities found 15 firearms and more than 1,000 rounds of ammunition, prosecutors said. They also discovered an apparent hit list of more than 20 names, including House Speaker Nancy Pelosi, Sen. Chuck Schumer, Sen. Elizabeth Warren, MSNBC host Chris Hayes, and CNN's Don Lemon, prosecutors said.
The names were collected in a spreadsheet, which Hasson accessed from his work computer, prosecutors said. He also stockpiled steroids and the opiate Tramadol, apparently inspired by Breivik's manifesto, they said.
On the morning of Jan. 17, Hasson spent several hours on Google searching "what if trump illegally impeached," "best place in dc to see congress people," "where in dc to congress live," "civil war if trump impeached," and "social democrats usa."
Hasson is scheduled to appear before a judge on Thursday.