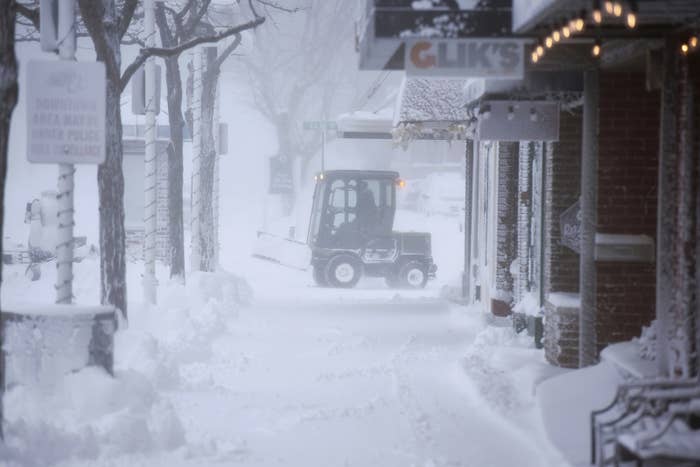 Dangerously cold weather hit much of the Midwest on Wednesday, as a split in the polar vortex brought arctic temperatures and icy winds.
With windchill, some areas experienced lows that felt like –50 degrees. Many schools, businesses, and government buildings closed in response to the near-record temperatures, which were expected to continue into Thursday morning.
So that meant a lot of people were home, cold, and bored. Here's how they showed the world just how intense it really was:
They blew bubbles into ice crystals.
A ton of people threw boiling water into the air...
...which makes snow!
Chicago? More like #Chiberia.
This guy took it to the next level with a water gun.
A coffee shop added caffeine.
People took icy eyelash selfies.
Icicles formed INSIDE.
So it was time to get creative with insulation.
A golfer worked on his swing.
Boats cruised through ice.
T-shirts froze in minutes.
And pants stood up on their own.
Brrrrrrrreathtaking ❄️