Vin Scully, the voice of the L.A. Dodgers, announced the last baseball game of a 67-season career on Sunday.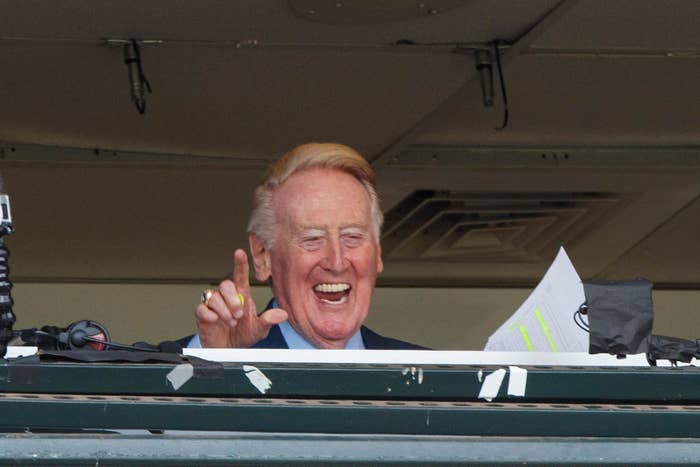 Fans from both the Dodgers and the San Francisco Giants showed their appreciation for Scully, 88, and his legendary career at the game in San Francisco.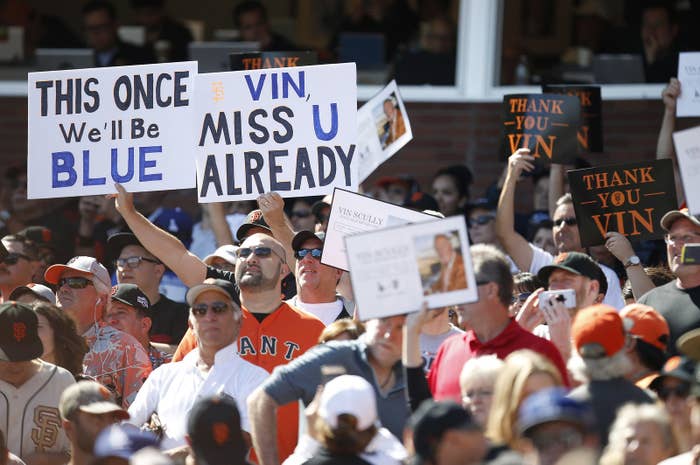 "I have said enough for a lifetime, and for the last time, I wish you all a very pleasant good afternoon," Scully said in his final call.
Fans on Twitter said thank you to Scully for years of memories.
Before signing off for the last time, Scully offered his poetic best wishes to fans — and his reminder that it would soon again be time for Dodger baseball.
💙💙💙