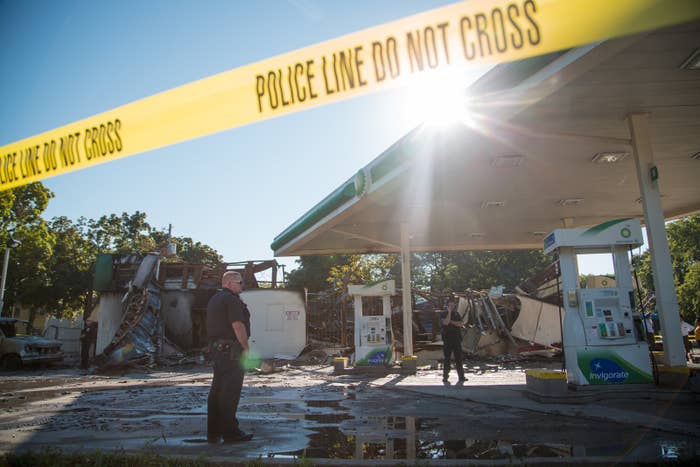 The man shot by a Milwaukee police officer on Saturday, triggering unrest in the city overnight that prompted authorities to activate the National Guard, had a gun in his hand as he was killed, the city's mayor said.
The medical examiner also found that Sylville Smith had been shot in the chest and in the arm, confirming a police account of the shooting. The final report, however, will not be released pending the completion of the investigation.

Smith's death sparked protests, which on Saturday night led to the burning of six businesses, the injury of four police officers, and the arrest of 17 people.
Police body camera footage captured the brief, but deadly interaction between Smith, 23, and a 24-year-old officer, who are both black, officials said.
Police said Smith had a "lengthy" arrest record. He had been in trouble with law enforcement since 2011 when he was cited for possession of marijuana, according to arrest records provided by the Milwaukee County Sheriff's Office.

Court records showed he was arrested and charged in 2015 with two felony charges of "recklessly endangering safety" and of intimidating a witness. All charges against him were dismissed, records showed. In 2014, he was charged with possession of heroin and THC and carrying a concealed weapon, but all charges against him were dismissed. In 2013, charges of retail theft against him were dismissed and in 2012, he was not prosecuted for robbery with use of force. He was also charged with resisting or obstructing an officer in 2012.

He was most recently arrested on July 22 for possession of cocaine, records showed.

His mother, Mildred Haynes, told the Milwaukee Journal Sentinel that while Smith had been arrested before, he had no felony record.

On Sunday night, protesters returned to the site of the disturbances of the previous day, where Milwaukee Police responded with armored vehicles and officers in riot gear. Police arrested 14 people Sunday night. Four officers were injured, three squad cards and one store were damaged during the protests, police said Monday.

"The community was a victim of the disorder and the damage more than anybody else," Milwaukee Police Chief Edward Flynn said at a press conference Monday. He praised the "resilience" of the community members after two nights of violent protests.

Flynn said that "gunfire remained a problem" Sunday night with 30 ShotSpotter activations. He said there was "gunfire in the vicinity of the officers that were attempting to restrain the disorder."
By 11 p.m., police said on Twitter rocks and objects were being thrown at officers. Shots were also reported in the area.
Police also reported an 18-year-old man was shot and rescued by officers from the area, using an armored vehicle to take them to a nearby hospital, where he was treated for a serious gunshot wound.
Officials did not immediately release any details as to how the person was shot.
Meanwhile, officers continued to issue orders for the crowd to disperse Sunday night. One officer was hurt after a rock broke the windshield of a patrol car.
The crowd gathered hours after Milwaukee Mayor Tom Barrett said Sunday he had seen a still photo from the footage which he said "demonstrates, without question, that [Smith] had a gun in his hand."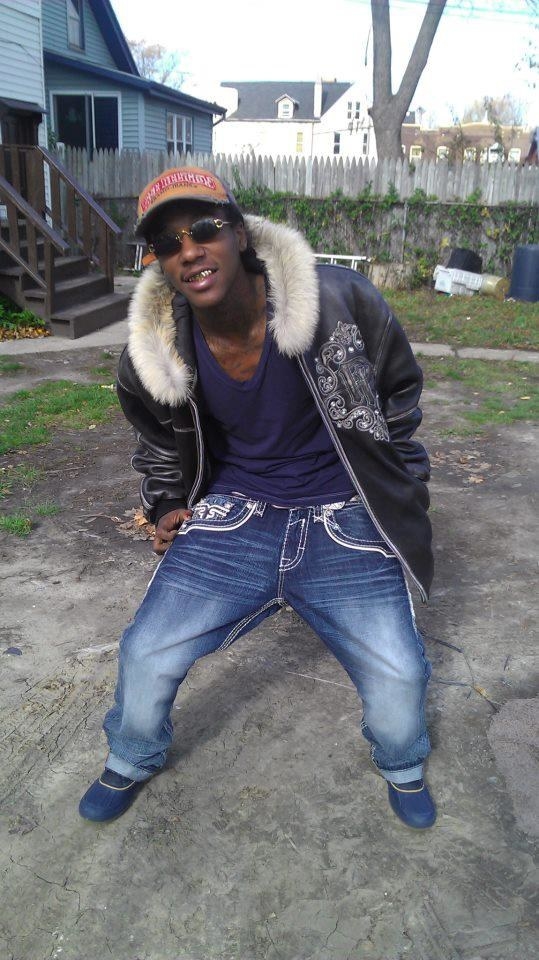 Barrett and Police Chief Edward Flynn told reporters they hope the video will be released to answer some of the questions of community members.
The video is in the custody of the state's Division of Criminal Investigation, which is conducting an independent inquiry into whether the officer acted appropriately.

"I do think it's in everyone's best interest to be as transparent as quickly as possible," Barrett said. "I will do everything I can to make sure this is released."
Flynn added that the officer, who has not been identified, must be more fully interviewed before the video is released.
"We have to weigh the public's benefit. We have to weigh the rights of the officer involved," Flynn said. "We have to weigh the concerns [state investigators have] about having an investigation that's untainted."
Police said the officer pulled Smith over on Saturday afternoon after noting suspicious behavior. The officer was getting out of the car and turned on the body camera as Smith pulled over, then allegedly ran from the car.
The officer followed for a few dozen feet, Flynn said, then confronted Smith in a fenced yard bordered by two houses. Smith had a gun in his hand and turned toward the officer, Flynn said.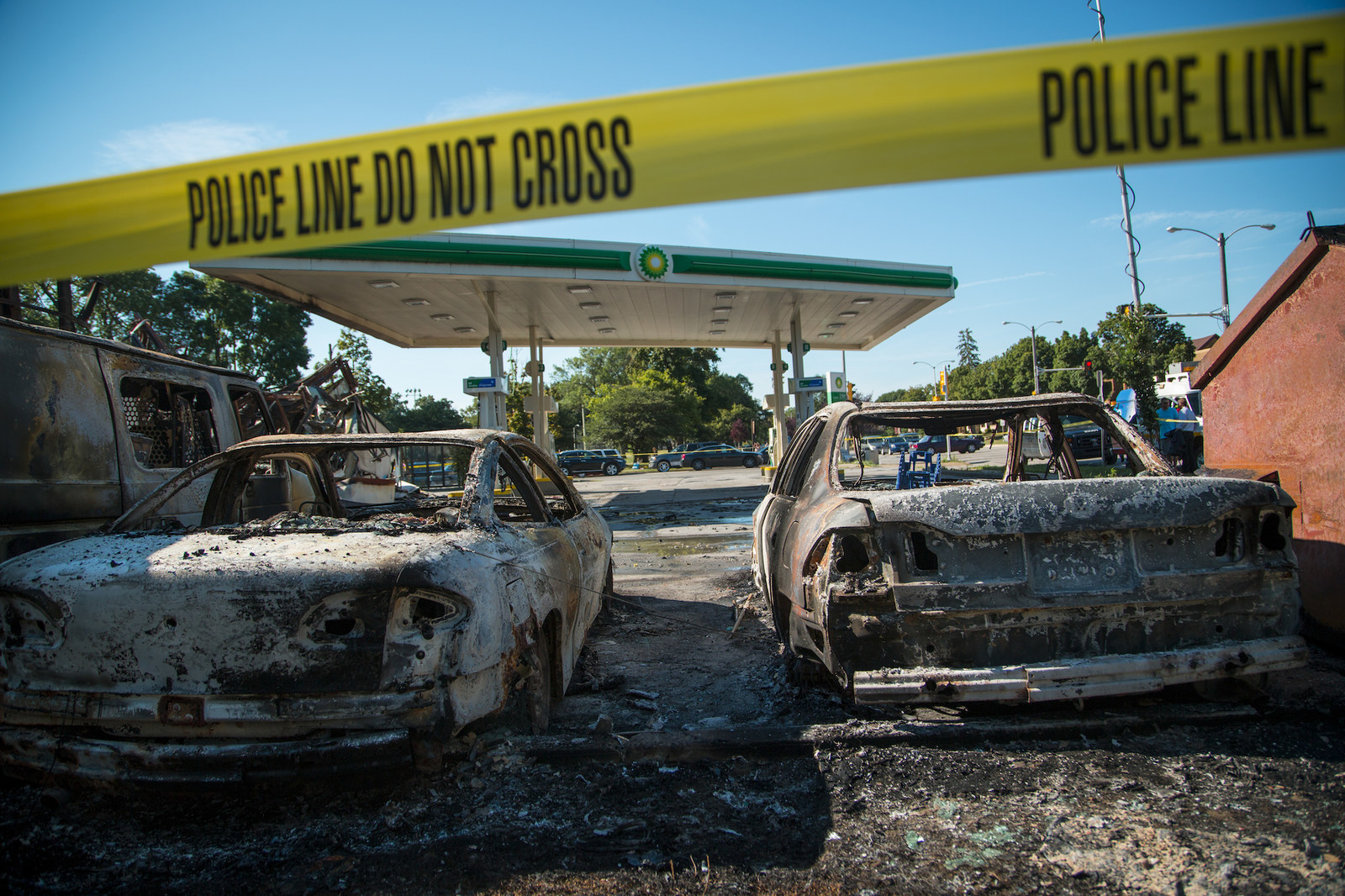 The officer fired his gun, striking Smith twice, the chief said. It appeared Smith was hit in his chest and arm, police said, but autopsy results are yet to be released. Members of the community have questioned whether Smith was actually struck in the back.
The body camera video does not make it clear exactly when the officer opened fire because it does not have audio, due to the camera's audio not kicking in until around 30 seconds of use, Flynn said.
"It doesn't necessarily tell me everything that will come out in a thorough investigation," Flynn said.
The officer, who has not been identified, is staying with relatives out of town, Flynn said. "We are concerned for his safety," he told the Journal Sentinel.
On Sunday, the Milwaukee Police Association released a statement denouncing violence from the previous night and any city leaders who were "rationalizing terrorist-like actions."
"Leadership must denounce violent behavior!" the statement read.
The union also shot back on suggestions that race might have had anything to do with the fatal shooting, stating that, "our ranks are broad and diverse; derived from all God's children."
The union referred to people participating in the disturbances as "thugs," and said that when an officer uses force, "he/she is forced [sic] to do so by the actions f the perpetrator."
Milwaukee County Sheriff David Clarke told reporters on Sunday afternoon that Smith had been arrested 13 times previously.

Clarke said incidents like the police shootings can act as "an igniter to an already festering situation" in troubled communities. Though Smith had been arrested on suspicion of drug offenses and robbery, the sheriff said he was often not prosecuted or given "light sanctions."
"That means he's been given his chance," Clarke said. "He does not walk the straight and narrow. It's why we continue to see the behavior repeated."
Smith's father, Patrick Smith, tearfully told reporters earlier in the day that he wished he had been a better role model.

In addition to his parents, he is survived by his 2-year-old son.

"I am lost," Haynes told the Journal Sentinel.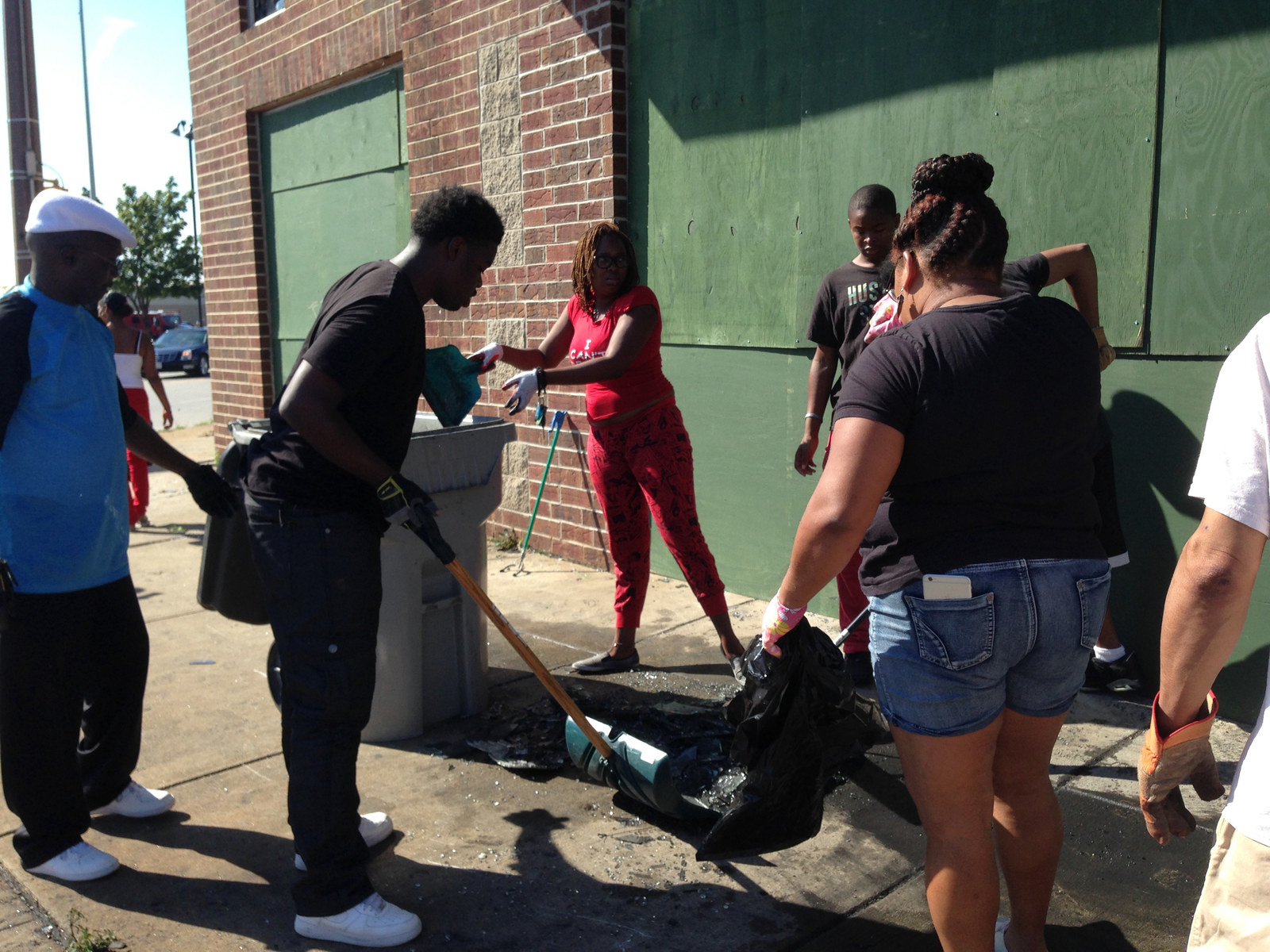 Mayor Barrett praised community members and other volunteers who on Sunday gathered to clean up the broken glass and other damage from the previous night's events.
He called on parents to keep their children away from the area on Sunday to prevent a repeat of Saturday's violent gathering.
"Let's calm things down," he said. "We are going to have an opportunity through the investigation to find out what happened."
On Saturday, fires destroyed a gas station, auto parts store, and liquor store as well as heavily damaging a beauty shop, bank branch, and another liquor store.
Four police officers were struck by concrete or broken glass, one of whom sustained a concussion and required stitches, Barrett said. By Sunday, they had all been released from the hospital.
A 16-year-old girl was also treated in a hospital for gunshot wounds after she was struck by a stray bullet, Flynn said.
The city's gunshot detection system was also activated 48 times throughout the night, officials said. Some of those activations included barrages of six to 10 gunshots.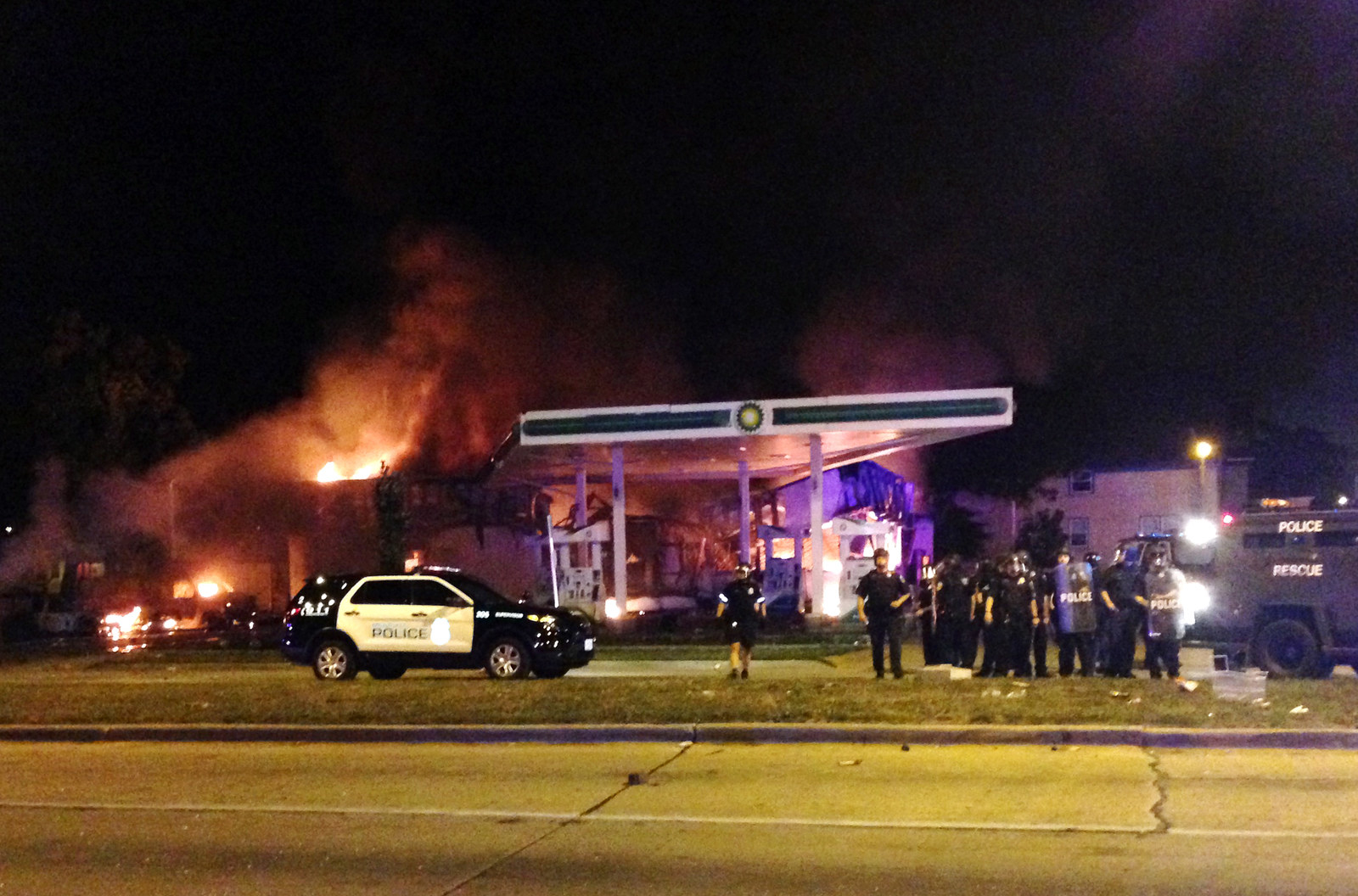 Seven police cars were damaged, including one that was set on fire. Others were struck by gunfire or bricks. Eight men, three women, and two minors were arrested on suspicion of disorderly conduct; three men and a minor were arrested on suspicion of burglary.
No gunshots were fired by police, and officers also did not use any other forms of force, officials said.
"I'm very proud of the way our police officers and firefighters responded under tremendous, tremendous pressure," Barrett said. "What you saw last night was tremendous restraint by our police officers."
The National Guard has been activated, but no troops will be deployed unless requested by Milwaukee police. Barrett added that he would consider a curfew if necessary.
"This is still a very volatile situation, I believe," he said. "I don't know what's going to happen tonight."