As they succumbed to smoke inhalation, the victims in the Oakland warehouse fire texted their loved ones and some also embraced, authorities said.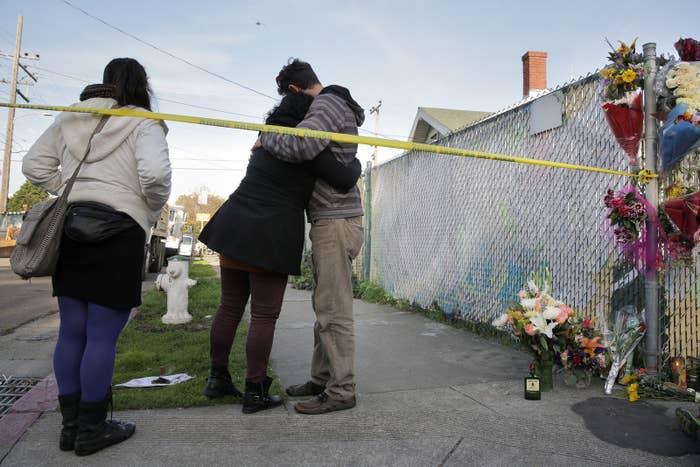 The Alameda County Sheriff's Office on Tuesday shared details on how the dozens of victims spent their final moments as fire ripped through a converted workshop and living space known as the Ghost Ship late Friday.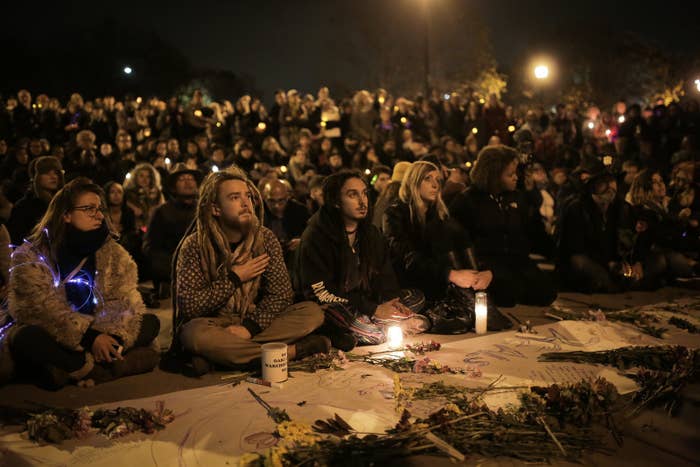 Family members have also started to come forward and show investigators the messages they received from the victims during the fire.
A mother shared a message she had received during the fire from her daughter, Sheriff Greg Ahern told reporters on Tuesday.
"Mom, I'm dying," the message read.
"They knew death was imminent," Sgt. Ray Kelly told reporters. "They wanted to send one last message to their loved ones."
Authorities said some of the victims embraced as they died. Family members believe they were 20-year-old Michela Gregory and 22-year-old Alex Vega.
The young couple had been together for five years, and a friend described them as soulmates. Gregory was studying child development at San Francisco State University and also worked at Urban Outfitters. Vega was an introvert and hard worker who loved cars, art, fashion, and music, family and friends told the East Bay Times.
Gregory's father told the East Bay Times that when he heard victims had been found holding each other, he was sure it was Michela and Alex.
"There were some folks that were found hugging each other,'' he told the Times. "I believe my daughter and Alex were hugging each other. They were trying to help each other, I'm sure.''
As of Tuesday, authorities had set the death toll at 36. Cadaver dogs and rescue teams continue to comb through debris at the warehouse, which was completely destroyed by the blaze.
A criminal investigation is underway, and early indicators show a faulty refrigerator may have started the fire. The building was not zoned to be a living space, but artists rented portions of the maze-like wooden structures inside the warehouse.
All of the victims died of smoke inhalation, the sheriff's office said.