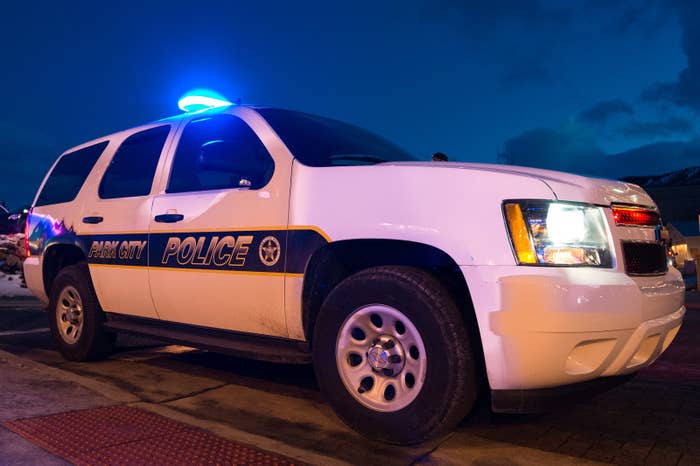 Utah has the toughest standards in the US for drinking and driving after Gov. Gary Herbert signed a bill on Thursday lowering the legal limit to .05% blood alcohol content.
The state legislature last week passed the bill, which lowered the standard from the .08% that is generally standard in the US. Earlier on Thursday, Herbert said he believes the lower limit would save lives.
"People are going to try to say this is a religious issue. And that is just absolutely false. This is a public safety issue," he said at a news conference.
Utah is unique in its majority population of Mormons, who as part of their faith do not drink alcohol. The governor is also a Mormon.
If signed into law as expected, the new standard would go into effect Dec. 30, 2018. Herbert added he hopes to hold a special session with lawmakers over the summer to set up a lower tier of punishments for drivers with a .05-.07 BAC, and to examine penalties for repeat offenders.
In an editorial in the Deseret News, acting chair of the National Transportation Safety Board Bella Dinh-Zarr said she supports lowering the legal limit to .05 because it would discourage anyone who has been drinking from getting behind the wheel.

"In the United States, if every state passed a .05 BAC law, we would save 1,790 lives every year," she said.
She added that other countries have had success with a .05 limit — even though there is more alcohol consumed per capita than in the United States.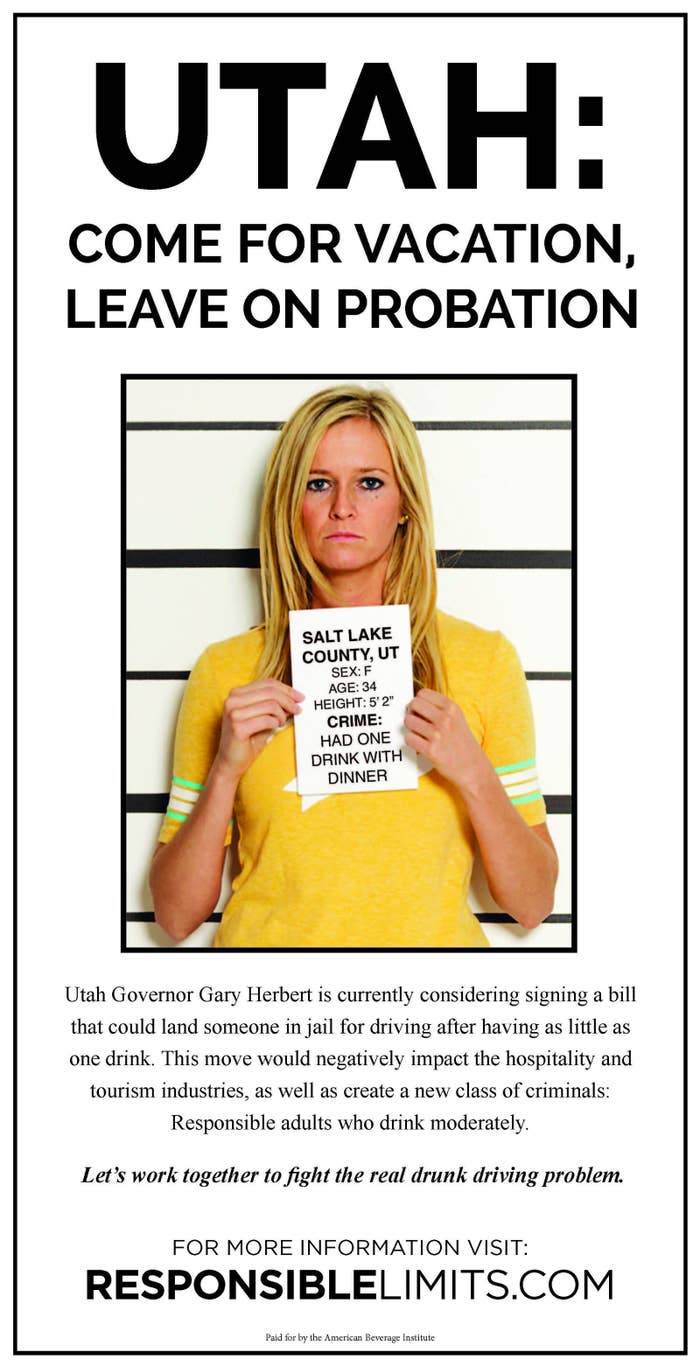 The lower limit has met pushback from Utah's ski and snowboard establishments as well as the American Beverage Institute, a trade group. The group on Thursday ran a full-page ad in Utah newspapers, suggesting a woman who had one glass of wine with dinner could end up arrested.
Sarah Longwell, managing director of the group, said in a statement a driver talking on their cell phone hands-free is more impaired than someone with a BAC of .05.
"What's most disappointing is the Utah legislature is missing an important opportunity to target the hard core drunk drivers who cause the vast majority of fatalities on Utah's roads," she said, adding that most drunk drivers involved in fatal accidents are already three times over the legal limit. "Resources would have been better spent ensuring that high-BAC and repeat offenders are installing ignition interlocks as ordered or implementing the 24/7 sobriety program, which is also currently on the Governor's desk."
Individuals metabolize alcohol at different rates, but one calculator estimates that a 160-pound man would hit the limit by drinking three beers over an hour. A 130-pound woman would pass the limit in an hour with two drinks.
In general, states consider a BAC of .08% or higher to be driving under the influence. In some states, stricter standards exist for commercial drivers or drivers with a history of DUI. There's also zero tolerance for drivers under the age of 21, who cannot legally drink.