Thousands Of US Troops Will Remain At The Mexico Border Through The Holidays
The Department of Homeland Security has reportedly requested 4,000 active-duty troops remain at the southern border until Jan. 31.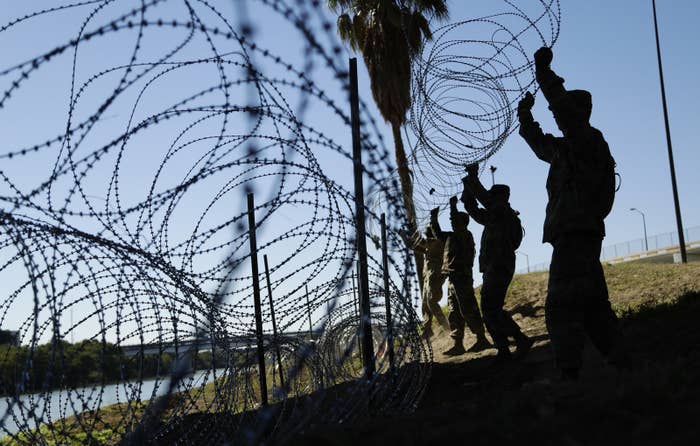 Thousands of US troops deployed to the Mexico border to "harden the points of entry" as a caravan of migrants from Central America approached will remain there until at least Jan. 31, after a request from the Department of Homeland Security.

The active-duty troops had been deployed to the border points of entry in Texas, Arizona, and California, and working with US Customs and Border Protection "in a support role."

The Department of Homeland Security submitted a request Friday to maintain the troop presence along the border and it was expected to be signed by Defense Secretary Jim Mattis.
"This request refines support to ensure it remains aligned with the current threat, the nature of the mission, and [US Customs and Border Protection] operational requirements," a Pentagon spokesperson said.
According to the Associated Press, the latest request will cover fewer troops than are currently deployed, and their mission will remain the same. Currently, 5,700 active-duty troops are deployed at the border, and 4,000 are requested to remain through January, the AP reported.
DHS and the Pentagon did not immediately confirm the numbers to BuzzFeed News.
A statement from the Army's Northern Command previously said it expected to shift troops to the California segment of the border, where a caravan of Central American migrants ended its journey.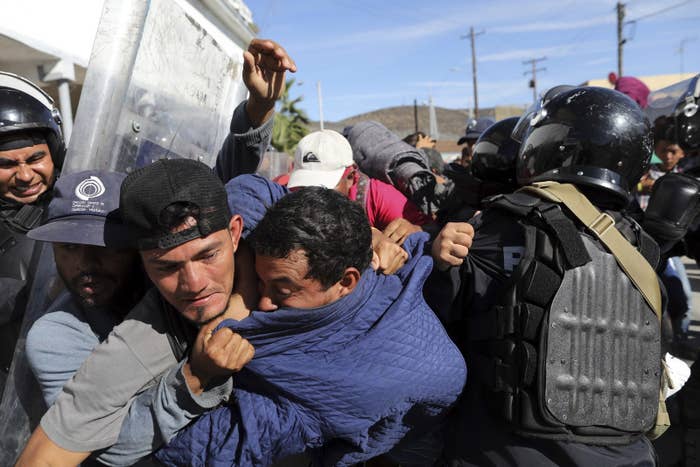 "We are continually assessing our resources and refining requirements in close coordination with the Department of Homeland Security," the command said on Nov. 20. "We may shift some forces to other areas of the border to engineering support missions in California and other areas."
The deployment of several thousand troops made good on President Trump's threat to bolster the US military presence at the border ahead of the midterm elections, but military analysts and former defense officials expressed doubts that their presence is necessary.