U.S. To Pay Navajo Nation $554 Million In Largest Tribal Settlement In History
The settlement agreement, which relates to claims of decades of mismanagement of land, will be formally signed on Friday.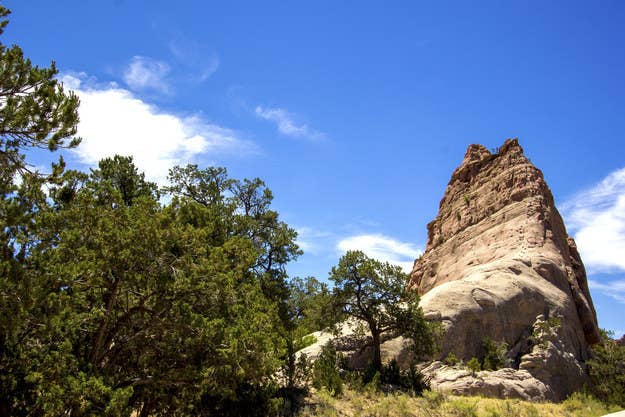 The U.S. and Navajo Nation will sign Friday a $554 million settlement related to claims of decades of mismanagement of tribal lands and resources.
The formal signing ceremony will take place in Window Rock, Arizona, the government capital of the Navajo Nation. Tribal leaders outlined the agreement in May, which related to mismanagement of land trust funds and resources since the 1940s.
"Friday's announcement marks a significant milestone in the Obama administration's
commitment to resolving tribal trust management lawsuits with Native American tribes," said a statement from the U.S. Department of the Interior.
It will be the largest land trust settlement in history. The Navajo Nation is the largest tribe in the U.S., with 300,000 members and reservation lands that encompass 14 million acres of trust lands that have been leased for uses from timber harvesting to housing.
"It sends a word out to Indian Country to all the other tribes that are in the same situation," Navajo President Ben Shelly said in May, adding the funds will be used for a variety of investments. "There is a solution."
The U.S. holds legal title to tribal lands under a doctrine that dates back hundreds of years. The title is held in trust for the tribes and their members.
"When they breach that trust, we have a right to make the United States accountable for mismanagement of those resources," said Harrison Tsosie, attorney general for the Navajo Nation's Department of Justice.
The case was originally filed in 2006 and sought $900 million from the federal government, attorney Andrew Sandler said. The suit related to the negotiation of natural resource contracts, the payment of royalties from the contracts and the investment of proceeds, said Sandler, whose firm became counsel for the Navajo Nation in the suit in 2012.
With the negotiation of the settlement, all historic claims related to natural resources have been resolved, he said.
Navajo Nation Deputy District Attorney Dana Bobroff called the settlement a "monumental" victory.
"It will not completely redress the wrongs done on prior generations, but it's going to allow some opportunity for future generations," she said.