Soccer star Megan Rapinoe took a knee on Sunday during the playing of the national anthem in solidarity with the NFL's Colin Kaepernick.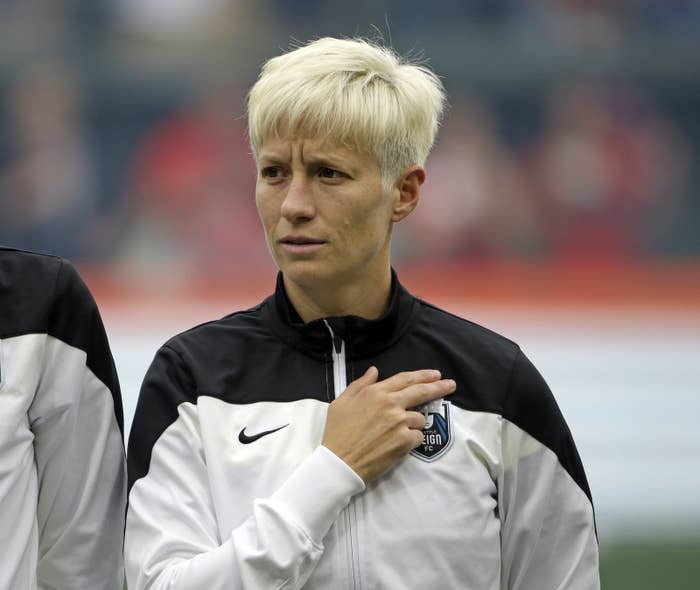 Rapinoe — a member of the Seattle Reign, the US women's national team, and an Olympic medalist — took a knee during Sunday's game between the Reign and the Chicago Red Stars.
She later tweeted that she hoped to "keep the conversation going."
"I am not going to stand up to show pride in a flag for a country that oppresses black people and people of color," Kaepernick said during an interview with NFL Media.
"To me, this is bigger than football and it would be selfish on my part to look the other way. There are bodies in the street and people getting paid leave and getting away with murder."
His actions have drawn a mixed response. Critics have called him unpatriotic and disrespectful. Others have praised him for bringing attention to police violence against people of color, and on Twitter, #VeteransForKaepernick applauded him for exercising his rights.