Meet Michelle Carter, a makeup artist and motivational speaker, and now the first US woman to win Olympic gold in shot put.
Carter, 30, competed Friday night at the Rio Games. In her initial attempts, she trailed the competition.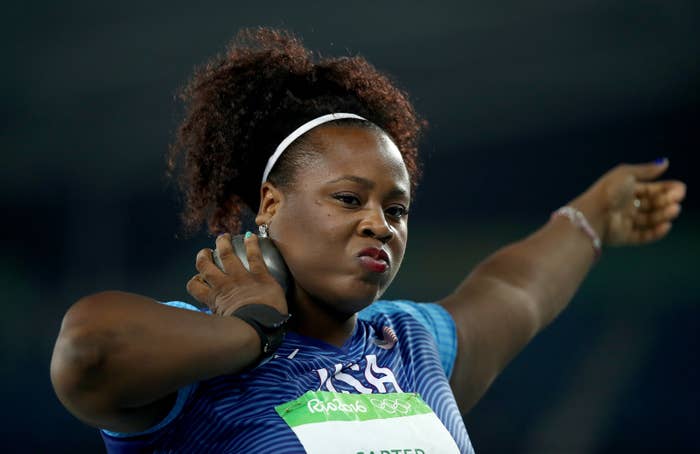 Carter, who previously competed in the 2012 and 2008 Olympics, needed to pass New Zealand's Valerie Adams' throw of 20.43 meters.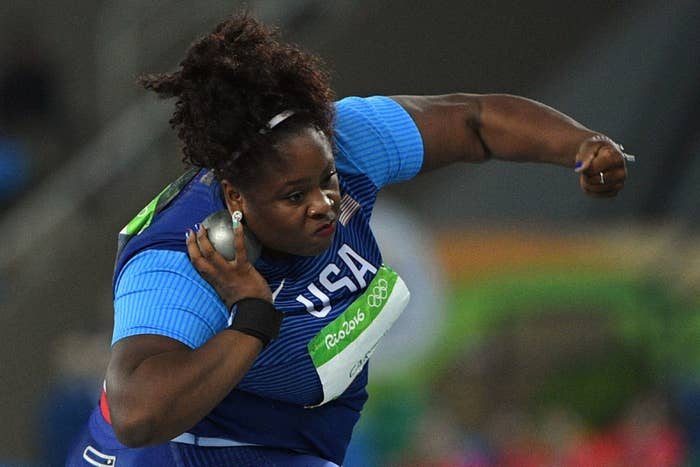 On the sixth attempt, she nailed it — a distance of 20.63 meters earned her the gold and made US history.
Not only was it the first gold medal for a US woman in the event, it was the first medal — period — for an American woman shot putter since 1960.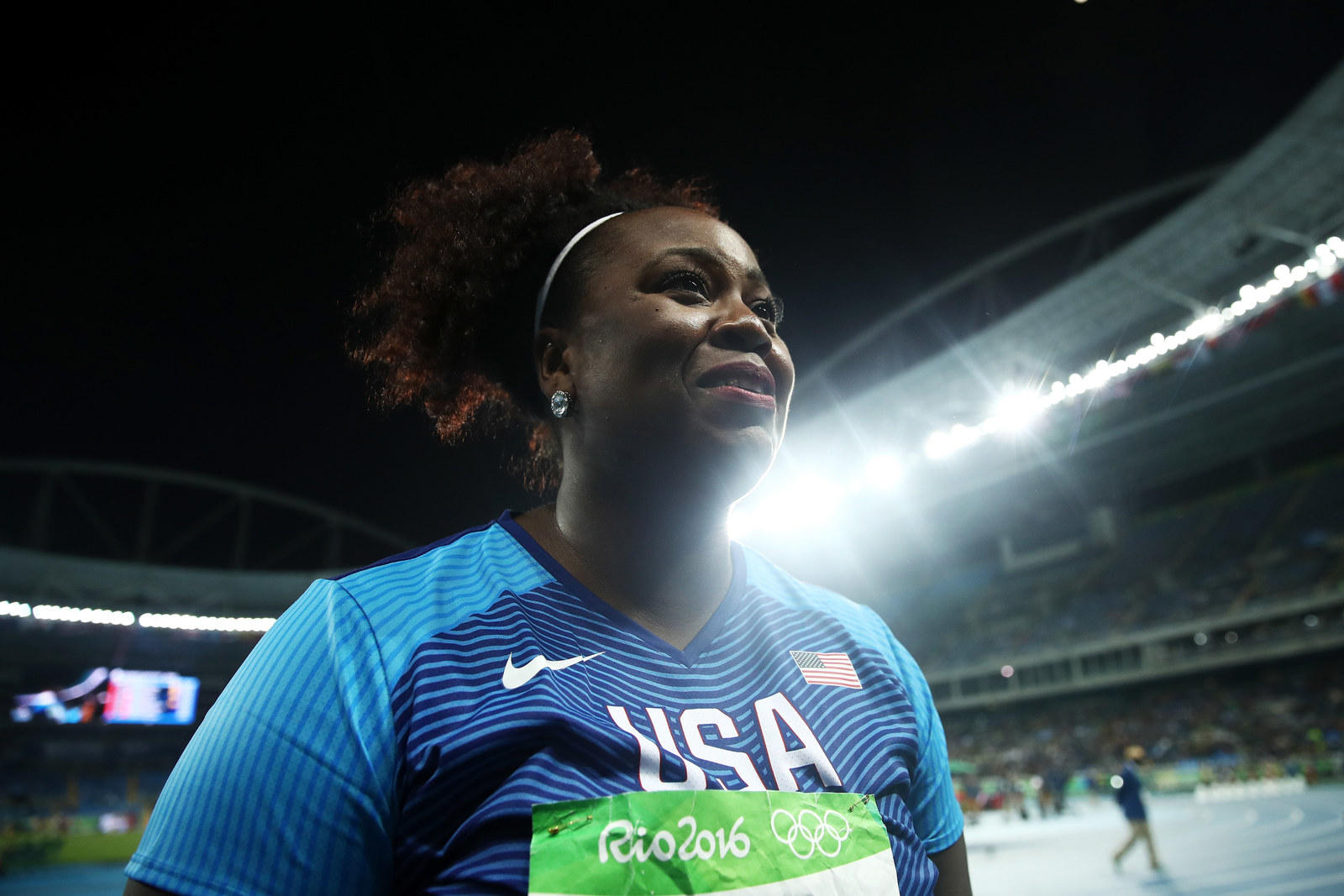 With her medal, Carter followed in her father's footsteps. In 1984, Michael Carter won the silver medal for shot put in the Los Angeles Olympics.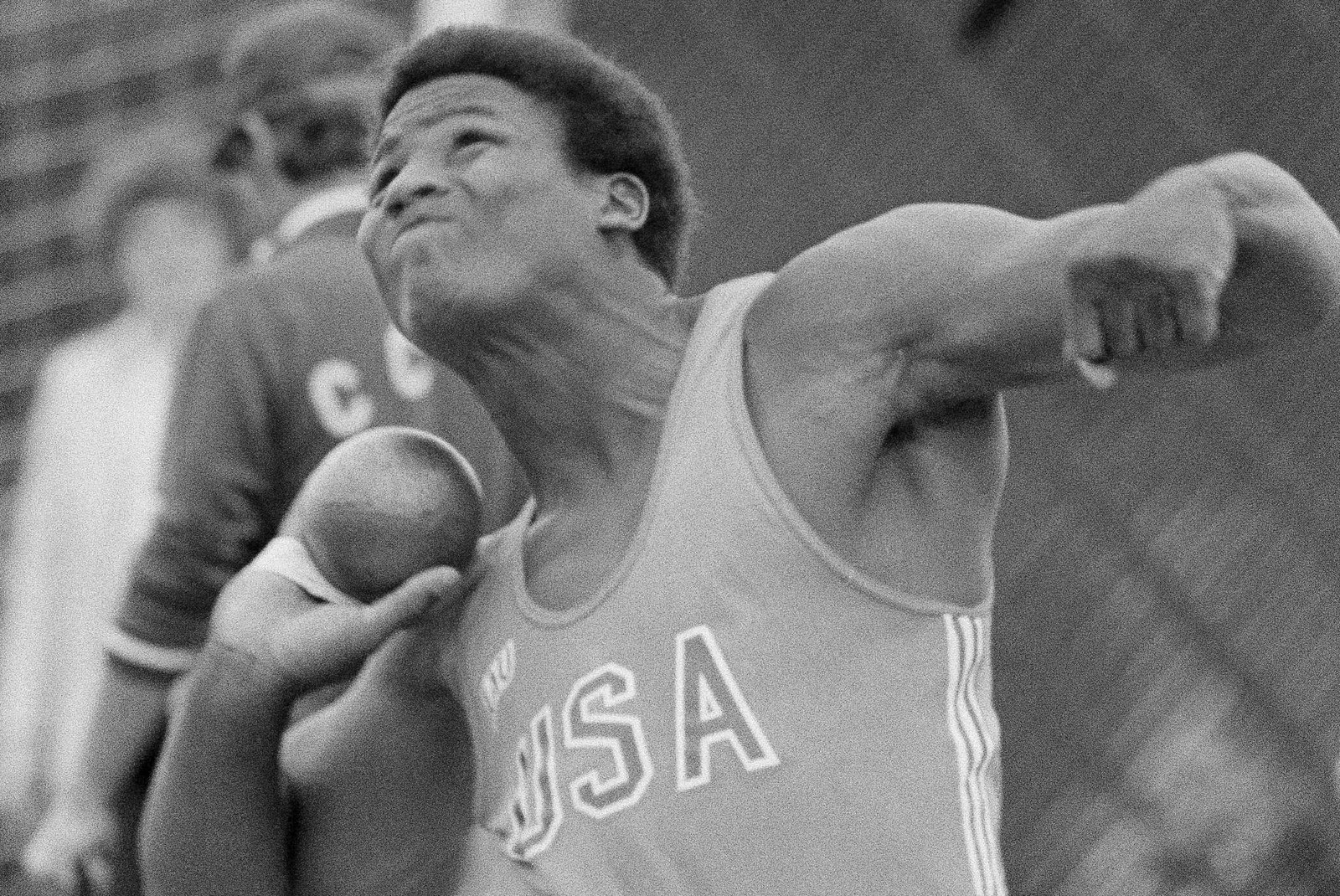 Carter, who goes by Shot Diva on social media, thanked everyone who had prayed for and supported her. "I just can't believe it," she said. "I'm just so happy."
As Carter would say, #YouThrowGirl.