U.S. House Approves New Terrorism Screening Measures For European Travelers
The new visa restrictions would require Europeans who have recently traveled to Iraq and Syria to apply for visas before coming to the U.S.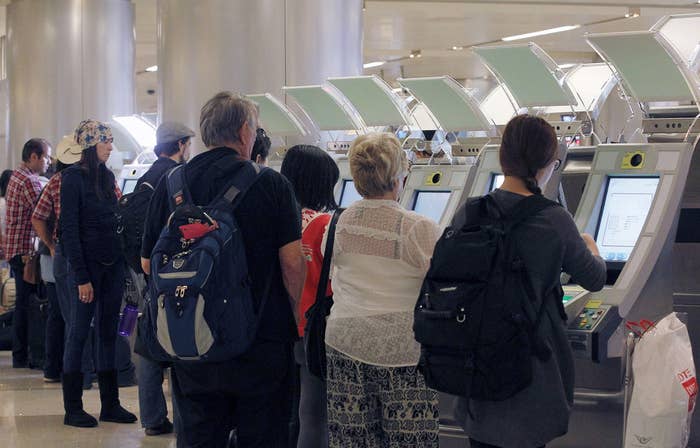 The House of Representatives on Tuesday overwhelmingly approved a bill to tighten terrorism screening requirements on travelers coming to the U.S. from Europe.
The Visa Waiver Improvement and Terrorist Travel Prevention Act would place new requirements from travelers from the 38 countries for whom visas are not currently required to enter the U.S. It passed 407-19, as a similar bill moves through the Senate.
If signed into law, a visa application would be required for anyone entering the U.S. who has traveled to Iraq or Syria in the last five years. Currently, visas are not required for short-term travelers from European countries — including the focal points of the recent Paris attacks, Belgium and France — as well as Japan and South Korea.
Travelers from visa-waiver countries may stay in the U.S. for up to 90 days provided they pass an online check by the Department of Homeland Security. Lawmakers say the bill closes gaps in the current policy, which could allow an individual with ties to a "country of concern" to enter the U.S. undetected.
The bill was inspired by the recent attacks in Paris, which were carried out by citizens of France and Belgium, the Associated Press reported.
"You have more than 5,000 individuals that have Western passports in this program that have gone to Iraq or Syria in the last five years," said Majority Leader Kevin McCarthy (R-California). "Those are gaps that we need to fix."
The bill would also require visa waiver countries to share counterterror information, as well as check travelers against international police databases.
House Speaker Paul Ryan praised the bipartisan bill.
"Keeping the American people safe remains the House's top priority," he said in a statement. "Today, we took a major step forward in our effort to prevent foreign terrorists from reaching our shores."