University Of Virginia Approves New Safety Standards For Fraternity Parties
Four student-led Greek leadership councils submitted additions to their agreements with the university, which approved them on Tuesday.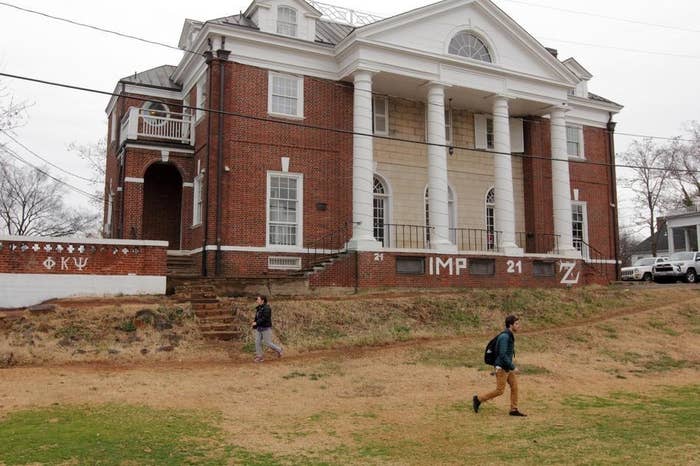 Parties at most University of Virginia fraternities may no longer serve alcoholic punch and must include several "sober brothers" to man the bars and entrance to bedrooms.
The university on Tuesday approved regulations for parties at Inter-Fraternity Council fraternities as part of amendments to its Fraternal Organization Agreement. The additional regulations, presented by the four student-led groups representing Greek life on campus, aim to enhance safety practices, according to a university statement.
Greek activities were suspended at the university following the publication of a Rolling Stone article describing a student's account of her rape at a campus fraternity party. The magazine later said it had "misplaced" its trust in the young woman after the fraternity said it had not hosted an event that night.
In the plans approved Tuesday, the roughly 30 fraternity chapters represented by the IFC vowed to put in place educational programs this spring, as well as the additional regulations for fraternity functions. The rules cover parties taking place after 9 p.m. where at least half of fraternity brothers are present.
"We seek to achieve a safe environment at fraternity events by addressing high-risk drinking, sexual misconduct, and unhealthy power structures," the addendum read. "These changes are not comprehensive – nor do they claim to be. Instead, we submit these reforms as the next step in the IFC's commitment to guaranteeing a baseline of safety for fraternity members and our guests."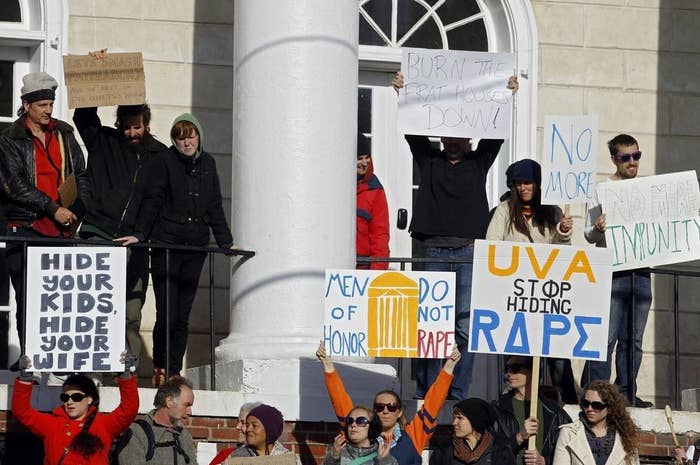 According to the regulations:
* At least three sober brothers must be on hand to monitor alcohol distribution and the stairway to residential rooms.
* An additional sober brother must be on hand for each 30 fraternity members.
* Functions must be registered with the council.
* Beer must be served in its original, unopened can.
* Wine must be visibly poured at a bar by a sober brother.
* Punch and premixed drinks are prohibited.
* Liquor may be served at the bar by a sober brother at parties where outside guests don't exceed the number of brothers. But at larger parties, a bartender and outside security must be hired.
* Bottled water and food must be available.
* A sober brother must have a key to access each room.
Other Greek groups also submitted plans to improve the safety of their members with risk management and education programs.
The Inter-Sorority Council also included provisions to have sober sisters present at social events. A rotation of sorority leaders will make themselves available to be on call in the event of any unsafe situation. Chapter members will also discuss unofficial sorority events, such as birthday parties and pregaming, with their chapter presidents.
The Multicultural Greek Council said it will also improve its process for recognizing signs of hazing. Organizations within the Pan-Hellenic Council — historically black fraternities and sororities — may only serve alcohol from closed containers or by a licensed bartender.