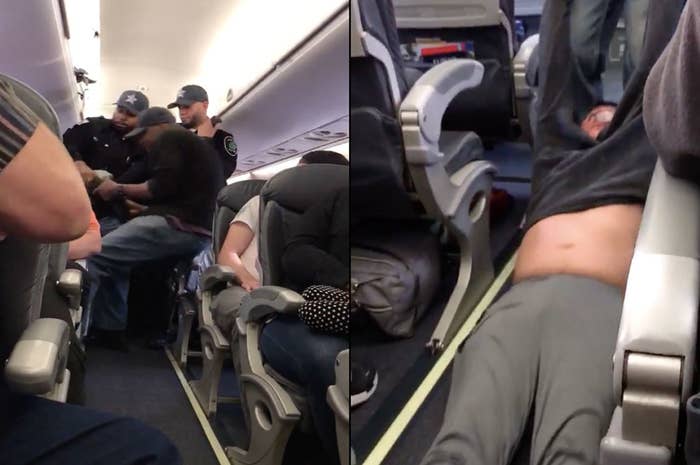 United Airlines is no longer removing passengers after they've boarded in order to make room for crew members.
The policy change was announced internally on April 14, the Associated Press reported. A spokeswoman for the airline told BuzzFeed News it became effective immediately.
Under the change, crew travel must be booked at least 60 minutes before departure — so that while passengers may still be bumped in favor of crew members, it won't happen once they've already boarded the aircraft.
The change comes in response to videos showing a man being dragged from his seat after refusing to give it up voluntarily.
Tyler Bridges via Storyful
The incident sparked outrage among other passengers as well as on social media. Lawyers for the man, Dr. David Dao, said he suffered a concussion, broken nose, and lost teeth; he will be pursuing a lawsuit. Last week, United voluntarily removed $1 billion of market value as a result of the incident.
United spokeswoman Maggie Schmerin said the policy change is the first step of an ongoing review of what happened.
"This ensures situations like flight 3411 never happen again," she said. "This is one of our initial steps in a review of our policies in order to deliver the best customer experience."
The airline plans to announce other changes and the results of its review by April 30.