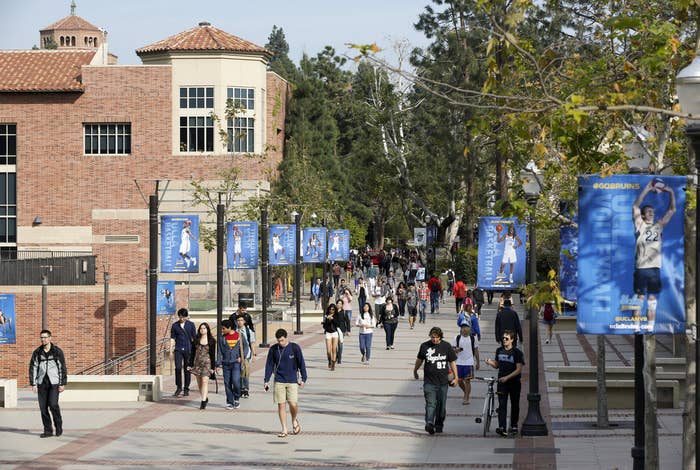 After weeks of questions about acceptance of Jewish students on campus, the University of California Los Angeles student council passed a four-page resolution condemning anti-Semitism.
The resolution stood against, among other points, making stereotypical or dehumanizing allegations about Jews as well as "accusing Jewish citizens of being more loyal to Israel, or to the alleged priorities of Jews worldwide, than to the interest of their own nations." It passed 12-0 Tuesday night at the meeting of the Undergraduate Students Association Council.
Last month, the student council violated those tenets, in the eyes of many members of the Jewish community on campus.
During a Feb. 10 council meeting, members interviewed sophomore Rachel Beyda for a position on the student government's judicial board. Beyda, a member of a Jewish sorority who is also part of Jewish campus organization Hillel, described her desire to become a lawyer, and her legal experience from internships.
Video and minutes from the meeting showed council member Fabienne Roth questioning how Beyda could remain "unbiased" given her active role in her Jewish sorority.
Another student objected, and questioning continued. After receiving an explanation of checks and balances from a faculty adviser, the student council unanimously approved her for the position.
Video from the student council meeting showed members of the council questioning whether Beyda could be "unbiased" given her Jewish background.
Afterward, Avinoam Baral — the student who nominated Beyda for the position and spoke on her behalf — described his disappointment of the accusations of bias.
Beyda declined to comment on the matter to BuzzFeed News, citing her new position on the judicial board.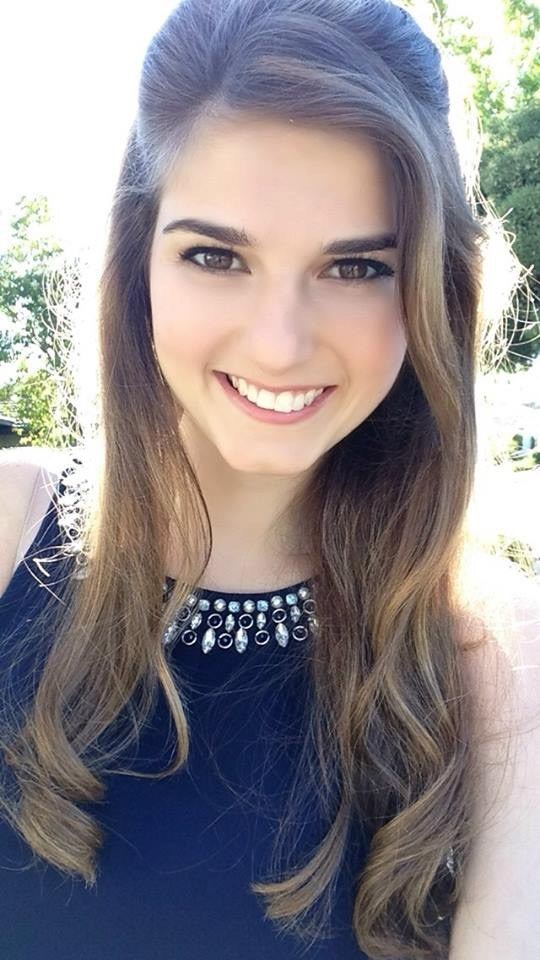 Conflicts of interest relating to Israel and Palestine have been a cause of controversy within student government and other organizations at UCLA.
Last year, a number of candidates pledged to not go on free trips sponsored by groups who lobby for the Israeli government, the Daily Bruin reported.
The student government's judicial board also reviewed a vote related to divesting university investments from companies that profit from Israel's presence in Gaza and the West Bank. The vote was challenged by Students for Justice in Palestine at UCLA.
But political activities are not the same as nearly denying a student an opportunity because of who they are, a number of campus leaders pointed out.
"We continue to be deeply troubled by the increasingly blurred line between students' political objectives and hate on college campuses today," wrote Rabbi Chaim Seidler-Feller and Rabbi Aaron Lerner of Hillel at UCLA.
Janina Montero, vice chancellor for student affairs, added to the Daily Bruin that a student's identity should not have bearing on their participation on campus.
"I hope all Bruins recognize the need to rededicate ourselves to the work of embodying our True Bruin values and our commitment to the broader goal of sustaining a multiethnic democracy that respects the dignity of all its members," she wrote. "I believe our community is more generous, thoughtful and inclusive than this particular incident would suggest."
Following the February meeting, four members of the council signed an apology to the UCLA Jewish community.
"Our intentions were never to attack, insult or delegitimize the identity of an individual or people. It is our responsibility as elected officials to maintain a position of fairness, exercise justness, and represent the Bruin community to the best of our abilities, and we are truly sorry for any words used during this meeting that suggested otherwise," wrote Manjot Singh, Sofia Moreno Haq, Fabienne Roth, and Negeen Sadeghi-Movahed.
On Tuesday, a number of Jewish students said they looked forward to moving ahead with the student council. Part of the resolution called for diversity training for representatives.
Several students also asked for changes to the resolution's language to protect protest against actions of the Israeli government, particularly those regarding the human rights of Palestinians. As written, the resolution calls for an end to demonizing Israel, and also says "appropriate and acceptable criticism of Israel must only be directed at specific actions of its government or individual representatives."
Brian Hertz, a member of the Hillel student board, said he understood that the controversial questions came from a conflation of politics with identity. But though the intent may not have been anti-Semitic, the questions were still derogatory to Jews.
"Our community needs to hear from you that you know you messed up and you're sorry," he said.
During the council's discussion, Sadeghi-Movahed spoke with emotion in her voice.
"To all the present Jewish students I have heard, I'm sorry I let you down," she said.