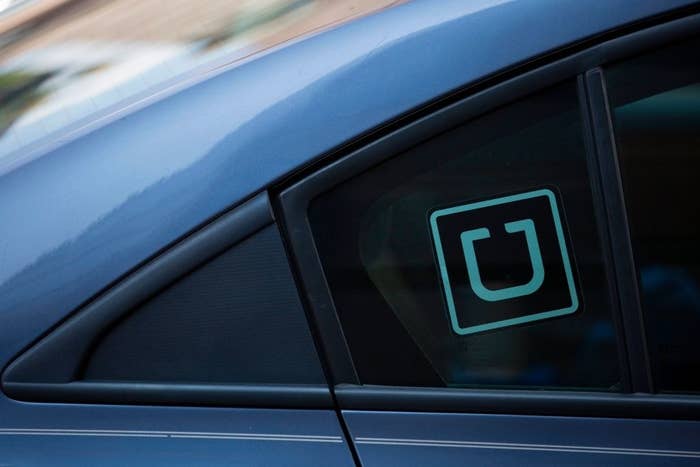 She said the Uber driver threatened to rape her if she told anyone what happened. But she did tell, calling 911 and reporting the alleged assault to Uber.

In the following days, her injuries began to heal but she feared he'd be allowed back on the road — and that's exactly what happened.
It was a warm summer evening in Seattle around 8 or 9 p.m. on Aug. 3 when the vacationing 41-year-old woman — whom BuzzFeed News is not naming due to her fears for her safety — summoned an Uber to take her from the Ballard neighborhood to her hotel. It took the driver some time to find her, she said, and when he pulled up, he was angry.
As he drove her over one of the bridges that connects the neighborhood with the rest of the city, he was speeding — so much that she asked him to slow down because she was starting to feel sick. He drove faster, she said.
"Then I got a little more stern and said, 'Sir, if you don't slow this car down, I will call the police,'" she recalled.
On the other side of the bridge, he pulled over into an alley and stopped the vehicle. He walked around to the back passenger door, opened it, and grabbed her by her clothing, pulling her out of the car, she said.
"I can't think, I can't react, I don't know what's going on," she recalled.

The driver, whose name was not disclosed to BuzzFeed News, pushed her into a railing, causing her to fall, she said. As she got up, he pushed her again, she said. She remained there as he took her suitcase out of the car and began smashing it onto the ground, thinking that if she stayed quiet, he'd leave, she said.
Instead, he got on top of her, she said.
"He starts to rub my genitals very hard," she said. "It was above my clothes, but then he started to penetrate a bit. He had started to mess around with my skirt."
She thought he was going to rape her. She told him to stop, or get off. Instead, he struck her on the side of the head, she said.
"I have never been hit that hard in my life," she said. "I was seeing black."
He then kicked the knee she had raised to try to protect herself before leaning into her face and threatening what he would do if she told anyone, she said. "I will ass rape you until you bleed."
He went back to her suitcase, and she got up. He pushed the suitcase into her, knocking her backward to the ground, she said. He got back into the vehicle, veering toward her as he drove off — narrowly missing her as she rolled away, she said.
Alone in the alley, she called 911. She didn't know where she was, and she was injured. Police used her cellphone to trace her location. Officers arrived to take her report, along with an ambulance and firefighters, who encouraged her to go to a hospital.
In pain, in shock, and uncomfortable around the male first responders, she said she didn't immediately report the sexual assault. But she described the violence. At an emergency room that night, she was treated for a sprained ankle, abrasions, and back pain, according to discharge papers reviewed by BuzzFeed News. Photos of her body show scrapes and bruises.
She believes the driver meant his threat to hurt her if she reported the crime, and she knows he's not in police custody.
"I'm scared to leave the house," she said, "I don't know if he knows who I am."
Uber spoke to the driver and temporarily suspended him, according to a spokesperson, but said they had a hard time following up with the woman.
Meanwhile, police are conducting a criminal investigation into the assault, but Uber said they didn't know about it. Police didn't seek evidence from Uber, and Uber didn't ask police what was going on. The driver's suspension ended, and he returned to carrying passengers.
After BuzzFeed News began asking questions and Uber learned about the police investigation, that changed. The driver is now off the platform and will remain off unless authorities determine the matter should be dropped, a spokesperson for the ridesharing app said.
The woman has also had her Uber account disabled, something the company said it does when looking into a reported incident. Both the driver and the woman made complaints after the incident on Aug. 3.
"They're trying to silence me," the woman said.
The driver hasn't been arrested or charged with a crime. The Seattle Police Department declined to discuss details of the case, but Sgt. Sean Whitcomb told BuzzFeed News there is an "active and ongoing criminal investigation."
"We do take the matter very seriously," he added.
For about two weeks after the investigation began, police didn't contact Uber, the company said. As a result, all the company had to go on was the woman's initial report, which didn't include the sexual assault allegation, as well as what the driver said happened — that she had assaulted him.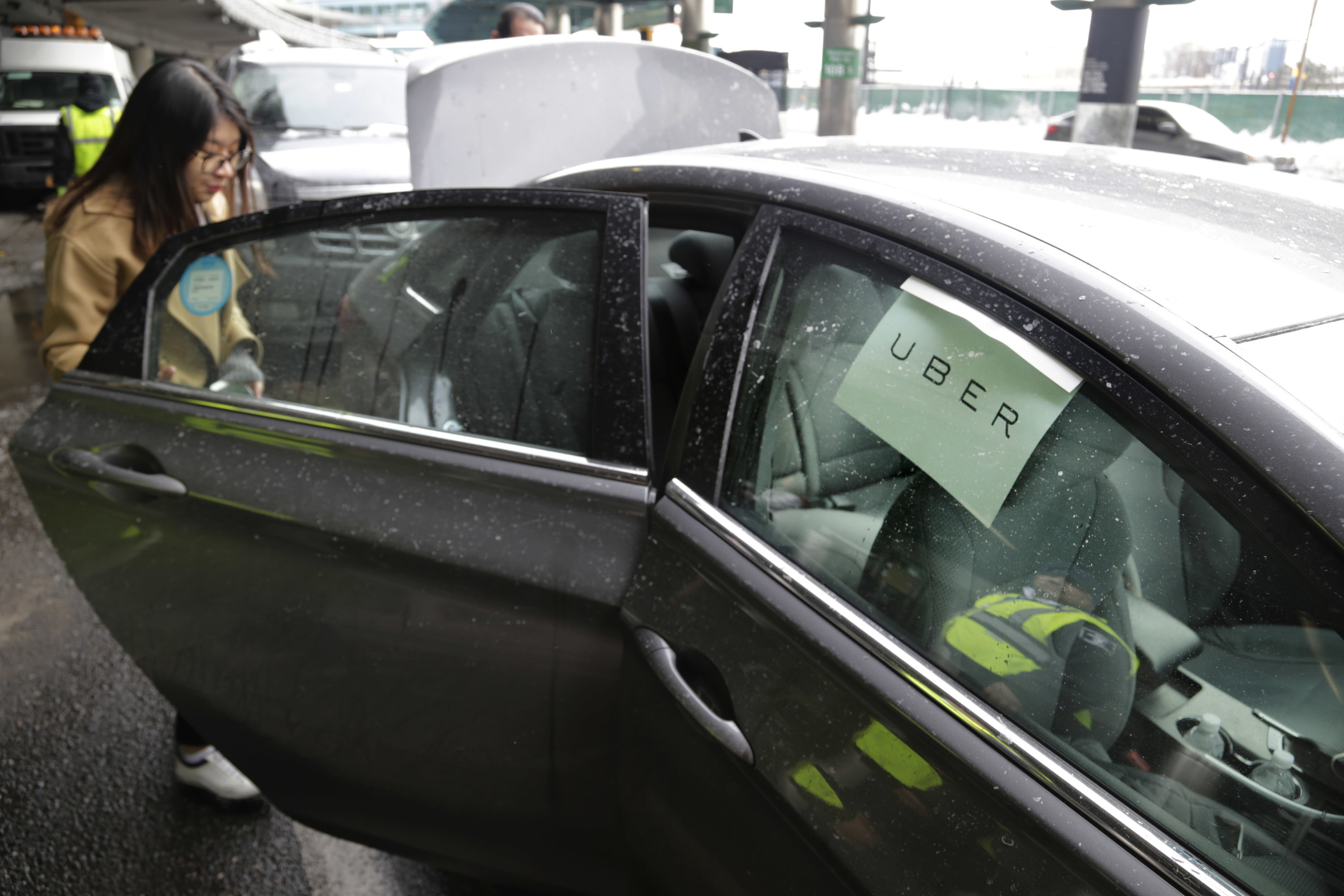 "People do not realize how frequently these incidents occur, how hard it is for these women to get justice, how easy it is for these companies to try to silence women," Mike Bomberger of Estey & Bomberger, a law firm that advertises as Rideshare Sexual Assault Lawyers, told BuzzFeed News. "And it's going to continue to be a problem until people realize what's going on."
After an initial screening, the company conducts background checks on a yearly basis to weed out drivers charged with violent crimes, sexual offenses, or other felonies. If convicted, they're ineligible to drive for Uber for seven years.

But ahead of formal charges, the company depends on victim reports or for police to contact them. Uber doesn't proactively communicate with police about alleged incidents, a policy based on advice from experts on how to respect victims' privacy, the Uber spokesperson said.
"What the rider reported to police is concerning," the spokesperson said. "We take accusations like this very seriously and stand ready to support law enforcement with their investigation."
It's not unusual for police to conduct an investigation without notifying Uber about evidence against a driver. In the company's own written guidelines, it tells law enforcement that in some cases, the fastest way for authorities to obtain information is to be in contact with a rider and driver directly. The company requires a subpoena to release basic information, unless law enforcement shows evidence of an ongoing emergency.
To attorneys who specialize in assault cases against rideshare companies, it's evidence that Uber isn't taking riders' safety seriously.
In numerous cases against rideshare companies, Bomberger said he's seen drivers return to work after a report of assault. Requiring subpoenas can slow down detectives building cases, he said, and victims are often in the dark about whether or not the company has taken action against drivers.

"They're victimized first by the driver, and they're victimized by the company afterward," he said.
Attorney Laurel Simes of Levin Simes Abrams said her firm is working on about 100 cases against rideshare companies.
"We have a number of them where our clients have reported back to us appalled that they found out that the driver is still driving," she told BuzzFeed News.
The clear solution — which would end the "he said, she said" that can make sexual assault cases complicated — would be to require cameras in cars, Simes said. Ridesharing firms should also strengthen their background checks and screen drivers for social skills and psychology before they hit the road, she said.
"If they would just take the time to have a Skype or FaceTime interview with these drivers, they would have weeded out a lot of them, which I think would significantly cut down on the attacks," she said. "But they choose not to."
The woman who spoke with BuzzFeed News hopes her story will help protect others. She said she trusted Uber, and only after doing research following her own experience learned that other women had been groped, assaulted, or raped.
"When I got in the car that night, I assumed I was going to have a safe ride," she said. "I want people to know this happens. I know it sounds like a dramatic story, but every piece of it happened."