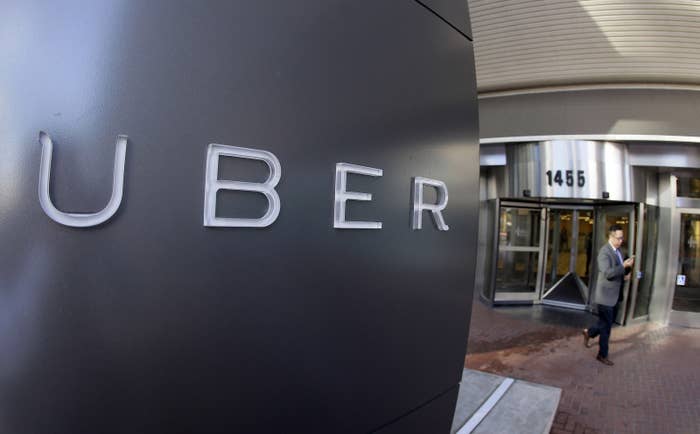 On her first day at Uber after training, site reliability engineer Susan Fowler Rigetti said, her new manager told her about his open marriage and tried to get her to have sex with him.
It was the first instance of what she described in a blog post on Sunday as "one very, very strange year at Uber." Now an engineer with payment startup Stripe, Fowler reflected in the post on what she described as a pattern of sexism and organizational chaos that prompted her and other women to leave.
"On my last day at Uber, I calculated the percentage of women who were still in the org," she wrote. "Out of over 150 engineers in the SRE [site reliability engineer] teams, only 3% were women." When she joined this Uber team, she said, the figure had been over 25%.
As the blog post prompted some people on Twitter to revive #DeleteUber, CEO Travis Kalanick said in a statement sent to BuzzFeed News that he had not known about the incidents that Fowler described — although Fowler says she spoke to upper management about it. He also said he had called for an urgent investigation:

What she describes is abhorrent and against everything Uber stands for and believes in. It's the first time this has come to my attention so I have instructed Liane Hornsey our new Chief Human Resources Officer to conduct an urgent investigation into these allegations. We seek to make Uber a just workplace FOR EVERYONE and there can be absolutely no place for this kind of behavior at Uber — and anyone who behaves this way or thinks this is OK will be fired.
Huffington Post founder Arianna Huffington, a member of Uber's board, tweeted on Sunday that she would be working with the HR team on the investigation. Kalanick said she had his "full support."

Initially, Fowler wrote, she believed that obviously inappropriate behavior would be handled by HR if she reported it. Instead, she said, she was told her manager was a "high performer" with no previous infractions; she said she was told to move to another team or face a poor performance review:
Over the next few months, I began to meet more women engineers in the company. As I got to know them, and heard their stories, I was surprised that some of them had stories similar to my own. Some of the women even had stories about reporting the exact same manager I had reported, and had reported inappropriate interactions with him long before I had even joined the company.
She also wrote about a culture of management chaos, where managers fought with peers and undermined their supervisors. When she sought a transfer, she said, she was told she had "performance problems" — which had never been documented in her reviews until a score was quietly changed after the fact.
As women around her left the company, Fowler said, she kept reporting sexism, documented with emails, to HR. Her manager then told her she could lose her job if she kept making reports to HR, she said — something that is illegal under employment law. She left the company shortly after.
When I look back at the time I spent at Uber, I'm overcome with thankfulness that I had the opportunity to work with some of the best engineers around. I'm proud of the work I did, I'm proud of the impact that I was able to make on the entire organization, and I'm proud that the work I did and wrote a book about has been adopted by other tech companies all over the world. And when I think about the things I've recounted in the paragraphs above, I feel a lot of sadness, but I can't help but laugh at how ridiculous everything was.