Two NYU Students Say They Were Racially Profiled At A Marco Rubio Event
The journalism graduate students said they were treated differently than white classmates also attending the town hall in New Hampshire.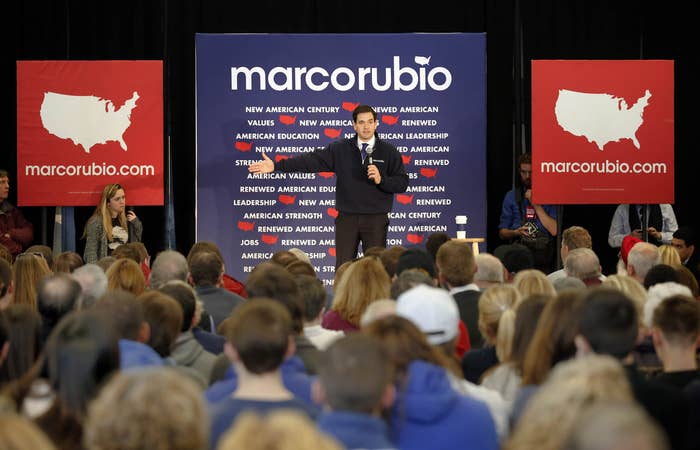 Two journalism graduate students said they were racially profiled at a Marco Rubio town hall on Sunday in New Hampshire.
The students, who are black, attended the event with a group from New York University as part of a reporting trip to cover the days before the New Hampshire primary. The students did not have press credentials, but rather attended as part of the general public.
Taisha Henry and Ugonma Ubani-Ebere told BuzzFeed News that they were standing in front of the press line, considering how to best set up a camera and tripod. They'd already done interviews outside and were hoping to capture footage of the town hall to use as b-roll.
A campaign worker approached the young women, asked who they were with and told them they could not film without a press credential.
"We understood we couldn't film," Henry said. "We agreed to that."
Their equipment remained down, when they were approached again.
"The funny thing was, my white classmate was right behind us, and he didn't say anything to him," Ubani-Ebere said.
In response to an inquiry from BuzzFeed News, a spokesperson for the Rubio campaign said he was gathering more information about what had happened.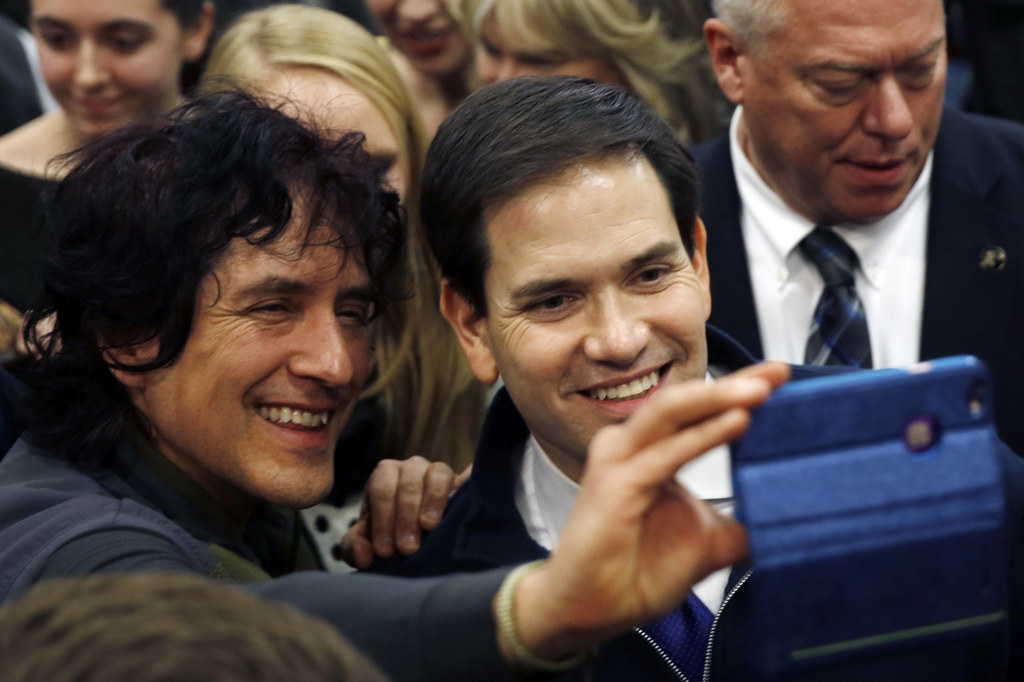 As the only black women in the room, the students said they were closely watched, while their classmate was allowed to film. As they realized they were being singled out, the tense and awkward situation brought them to tears.
It's possible, they said, the campaign thought they might be Black Lives Matter activists or protesters trying to disrupt the event.
The assumption of ulterior motives was discouraging, Henry said. She had been excited to work on a national story and gain real-world journalism experience.
"I'm not a heckler," she said. "My goal is to be objective in my reporting."
After their professors got involved, Henry and Ubani-Ebere were offered a press credential. They stepped outside, and when they returned, they were questioned again.
It was an eye-opening experience, Ubani-Ebere said. She'd expected to be treated like any other journalist, regardless of race.
"The reality is, I'm not," she said.
The town hall proved to be a negative end to an otherwise positive trip, Professor Yvonne Latty said.
"We were treated really well by Republicans and Democrats," she said.
Latty, the director of the Reporting New York and Reporting the Nation program, has led graduate students on similar multimedia reporting trips for nine years.
It hurt to see her students being treated like second-class citizens and singled out as potential "trouble" because they are black, said Latty, who is a black Latina.
"It is especially upsetting that we have this Latino candidate treating people like this," she said.