2 Minors Charged With Arson In Deadly Tennessee Wildfire
Fourteen people were killed and at least a thousand buildings damaged after fire tore through resort towns in the Great Smoky Mountains.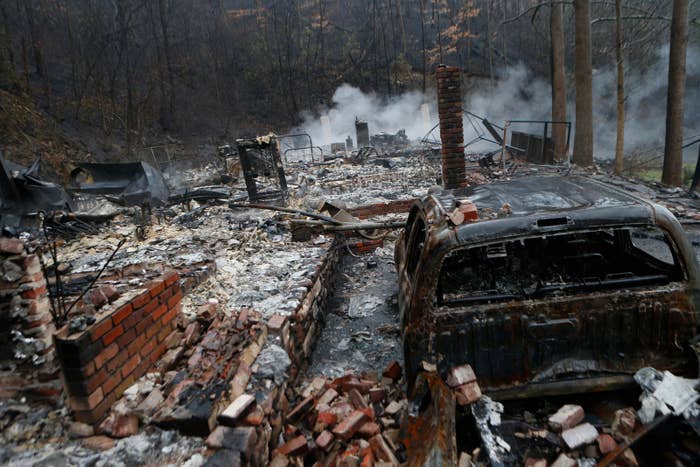 Two minors were accused of aggravated arson after a wildfire left 14 people dead in Tennessee's Great Smoky Mountains last month.
It's possible they could face more charges in connection with the fire, and the juveniles could be charged as adults at a later date, District Attorney James Dunn announced on Wednesday. In a press conference, Dunn was asked if they could be facing murder charges.
"Everything is on the table and we'll be continuing our investigation on that," he said.
At least a thousand buildings were destroyed in the fire, which tore through the resort town of Gatlinburg on Nov. 28. The fire began in the Chimney Tops area of the Great Smoky Mountains National Park on Nov. 23, and federal and state investigators now believe it was set intentionally by the two juveniles.

The investigation remains ongoing.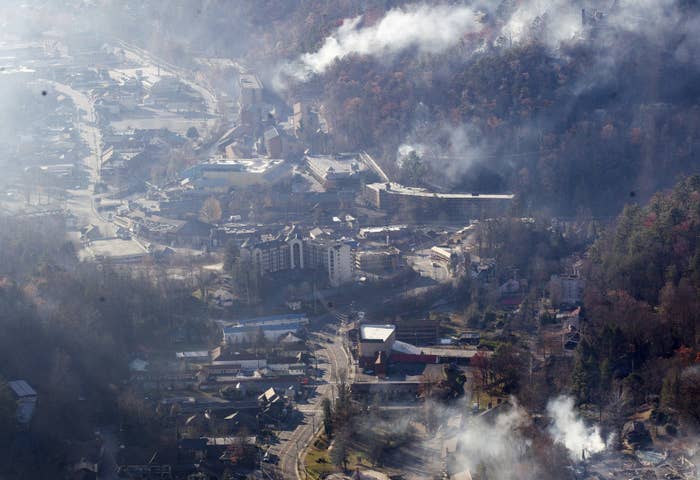 "Our promise is that we will do every effort to help bring closure to those who have lost so much," Tennessee Bureau of Investigation Director Mark Gwyn said at a press conference.

The two were taken to a juvenile detention center Wednesday morning, and a bond hearing is expected within 72 hours. Their names, genders, and ages were not released, but they were described as Tennessee residents.
The National Park Service opened a tip line last week, and within minutes received responses from 40 people, said Steve Kloster, the park's chief ranger.
Kloster said. "The public was critical in responding to that tip line and giving the investigators something to work with."