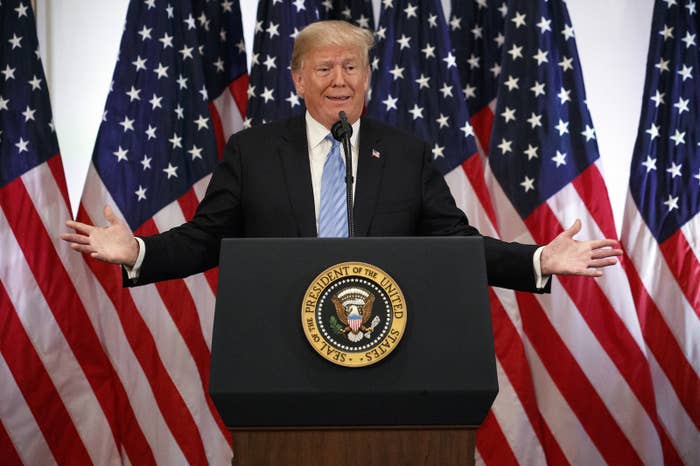 President Donald Trump said Wednesday that he's been falsely accused of sexual misconduct and so is inclined to reject the allegations from three women against Supreme Court nominee Brett Kavanaugh — but, the president added, he could still change his mind.
At a rambling press conference in New York City, Trump said repeatedly the allegations by Christine Blasey Ford and two other women were false and he questioned why they waited decades to come forward. But, Trump said, if Ford's story is true, he'd withdraw Kavanaugh's nomination to the Supreme Court.
"If I thought he was guilty of something like this, yeah, sure," Trump said in response to a reporter's question.
Trump added that he "can always be convinced" by Ford's testimony, which is set for Thursday before the Senate Judiciary Committee. Ford will answer questions about an alleged 1980's assault that took place when she was 15 and Kavanaugh was 17. Kavanaugh has denied the claim.
"I do want to hear what she has to say. Maybe if she will say something," he said. "But in the meantime, I have to tell you that [Kavanaugh] is one of the highest-quality human beings. He is a tremendous man. He is a tremendous genius. He has a great intellect."

Trump also said he believed Kavanaugh was the victim of a Democrat "con job," a plot to obstruct the hearing process and destroy the judge's reputation.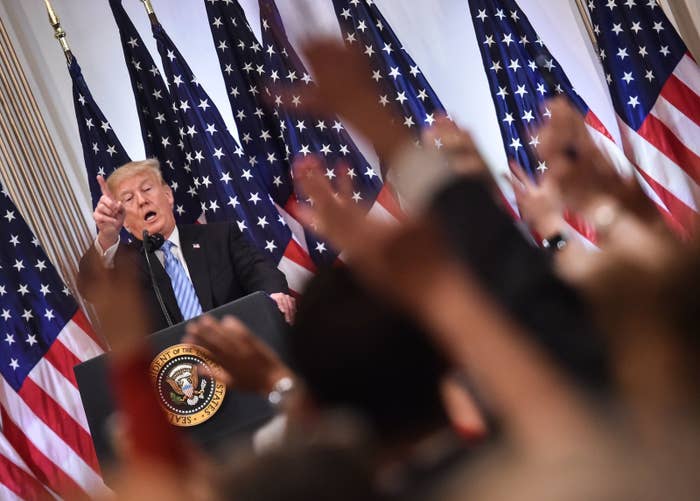 Reporters pressed Trump on why he consistently sided with men accused of sexual misconduct rather than the women making the allegations. Several journalists asked whether it was because Trump has himself been accused of sexual misconduct by multiple women.

In response, Trump said he could recall four or five women who had made allegations about him, but he said they'd been paid to do so.
"I've had numerous accusations about me," he said. "They made false statements about me, knowing they were false. I never met them."
There is no evidence women were paid to lie about Trump, though attorney Lisa Bloom did set up a GoFundMe campaign for one woman who said she lost income after coming forward.
"No one was paid to make up stories about him," Bloom said in a statement Wednesday. "Ridiculous."

More than a dozen women have come forward publicly to say that Trump made inappropriate advances or sexually assaulted them. They include women he met professionally, via The Apprentice or his involvement with the Miss Universe pageant.
"It does impact my opinion, you know why?" Trump said. "Because I've had a lot of false charges made against me. I'm a really famous person, unfortunately."
Mariann Wang, an attorney for Summer Zervos, who also accused Trump of sexual assault, criticized the president's response.
"It is offensive that in purporting to stand by a Supreme Court nominee who has been accused of sexual assault, Mr. Trump has chosen once again to defame and attack women, including our client, who had the courage to come forward to tell the truth about his own unwanted assaultive behavior," Wang said.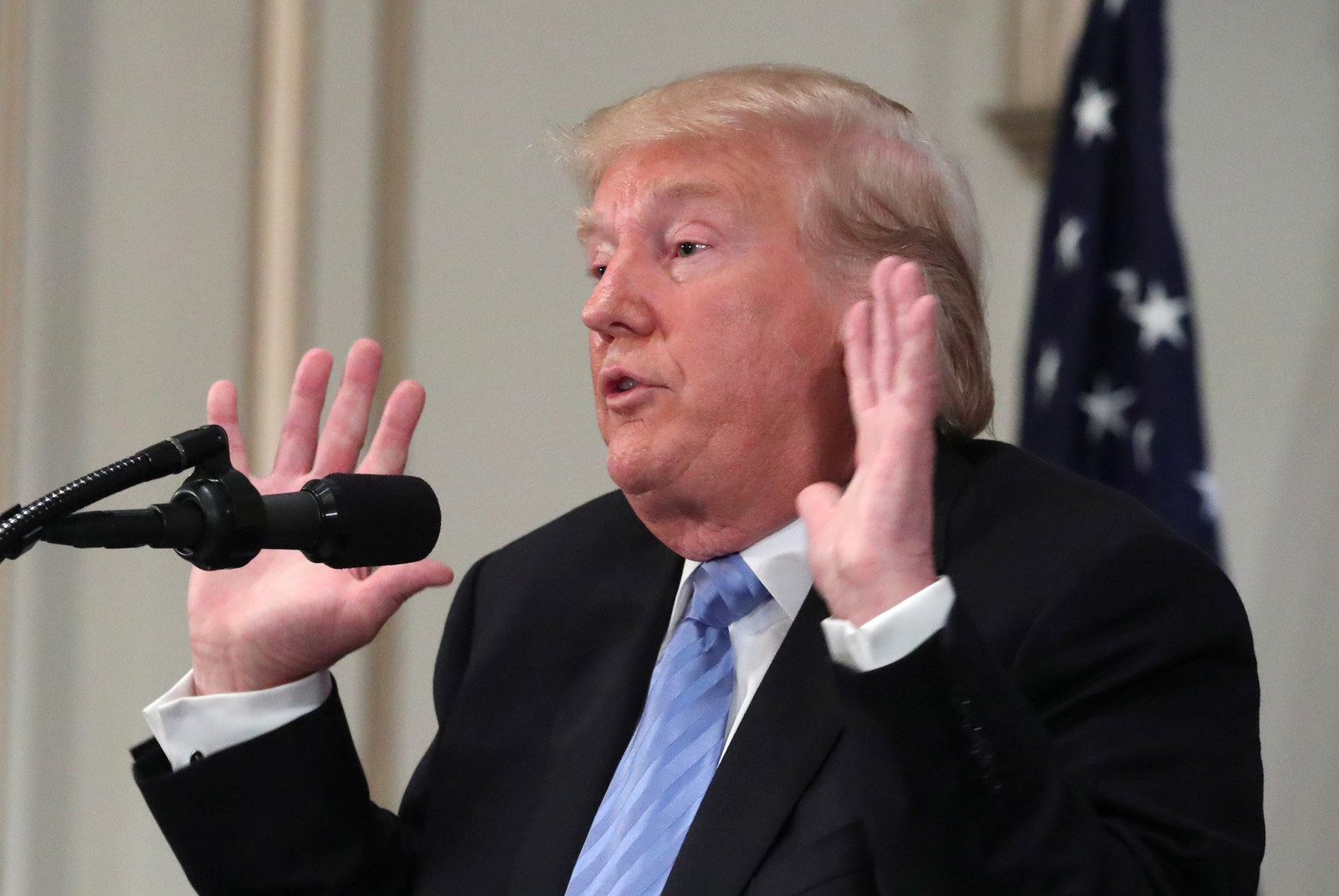 Trump said he'd be watching the Kavanaugh hearing Thursday, potentially even rescheduling an anticipated meeting with Deputy Attorney General Rod Rosenstein to make time for it.
The president also praised Senate Republicans' handling of the accusations, though he mistakenly suggested that all three women would be testifying. Senate Republicans have only allowed Ford to testify.

"They're giving the women a major chance to speak," Trump said. "Now it's possible I'll hear that and I'll say, 'Hey, I'm changing my mind.' That is possible. We want to give them a chance to speak."
The president also acknowledged the cultural weight of the hearing, and the example it would set for young Americans.
"This is a very big moment for our country because you have a man who's very outstanding, but he's got very strong charges against him," he said. "Probably charges that nobody's going to be able to prove."
Trump then questioned whether anyone he picked for the court, or reporters in the crowd, would be able to escape false claims of misconduct.
"Honestly, is a very dangerous period in our country," he said. "It is being perpetrated by some very evil people. Some of them are Democrats, I must say. Because some of them know that this is just a game that they are playing."
After Trump called the accusations false, one reporter asked if he was calling the three women liars.
"I can't tell you whether they're liars until I hear them," he said.
Trump's campaign did not take the same approach.
"Judge Kavanaugh has become the victim of a televised witch hunt playing out in front of his own family," a message blasted to campaign supporters said immediately after the press conference. "Democrats only want to smear this man because he was nominated by President Trump."