President Donald Trump on Saturday tweeted a video of hockey fans standing for the national anthem, making his latest call for athletes to respect the flag during sporting events.
The video shows hockey players and crowds standing with members of the military for the anthem. The text #StandForOurAnthem is displayed in the footage.
The hashtag, of course, refers to Trump's recent opposition to professional athletes protesting during the national anthem. Trouble is, the NHL video is from last year.
The emotional video shows 19,000 fans joining in singing the anthem during a military appreciation event ahead of Veteran's Day in 2016.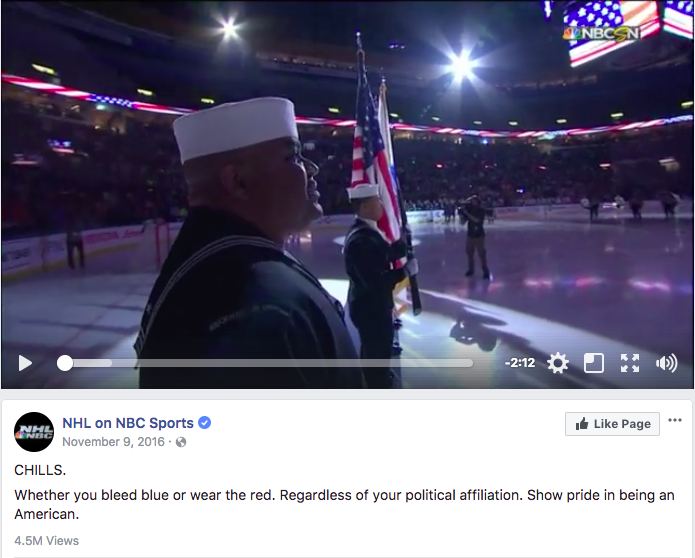 Trump, however, has repeatedly said that the only issue at play is respect for the flag.