Nine adults and five juveniles were arrested Wednesday during a Donald Trump rally in Anaheim, California, as police worked to move protesters outside of the resort area, which is home to Disneyland.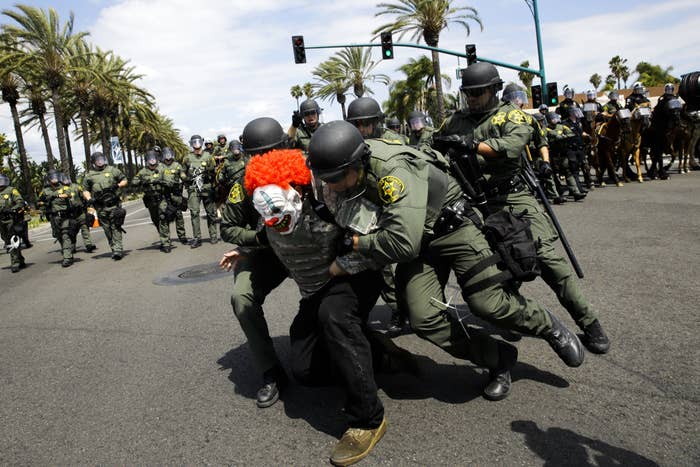 The confrontation came one day after similar scenes on a larger scale played out at a Trump rally in Albuquerque, New Mexico. Protesters there pushed through police barricades outside the rally and were seen throwing rocks and bottles at officers.
The Anaheim protest started out largely peacefully Wednesday as the campaign rally for the presumptive Republican presidential nominee began around noon.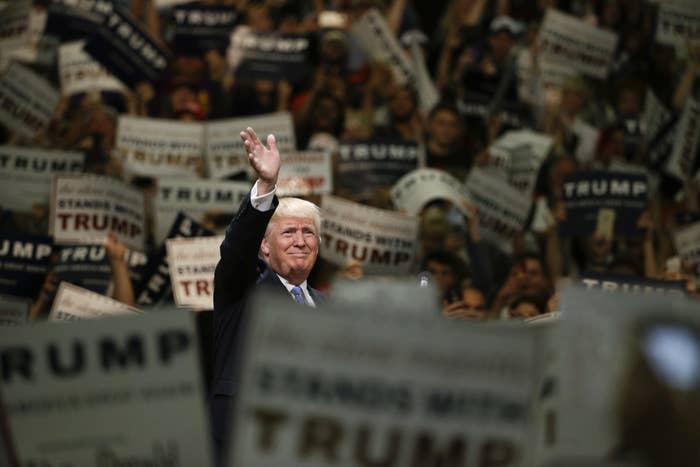 Inside the Anaheim Convention Center, a handful of protesters were quickly removed as Trump delivered his remarks.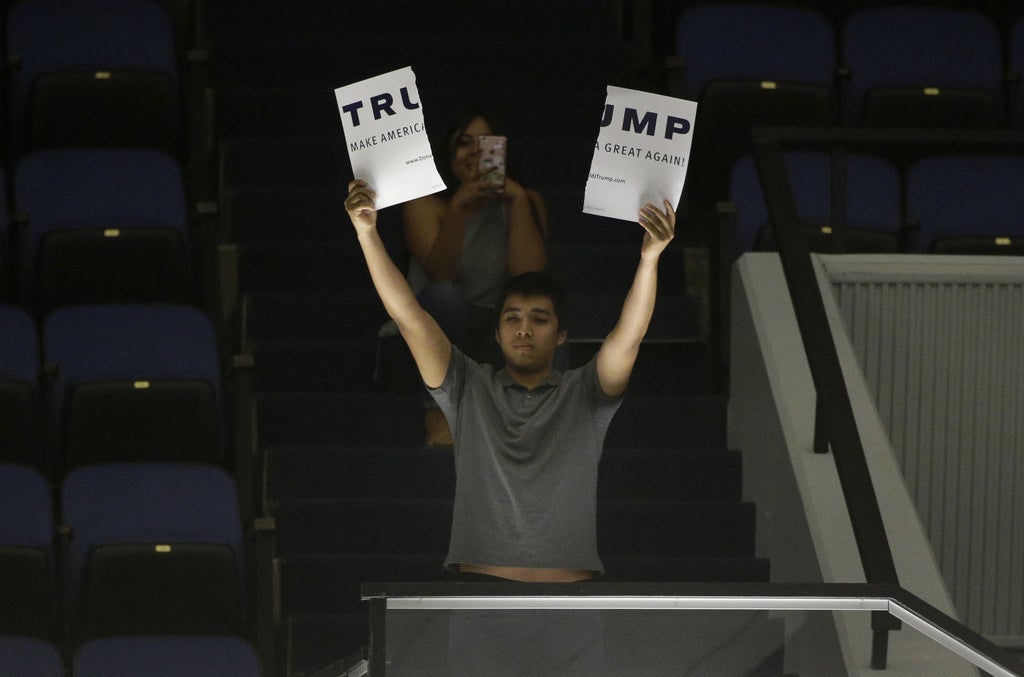 Meanwhile, protesters outside held signs and beheaded a Trump piñata. They were joined by large numbers of media and police.
The convention center has a capacity of 7,500, and police had expected it to be full.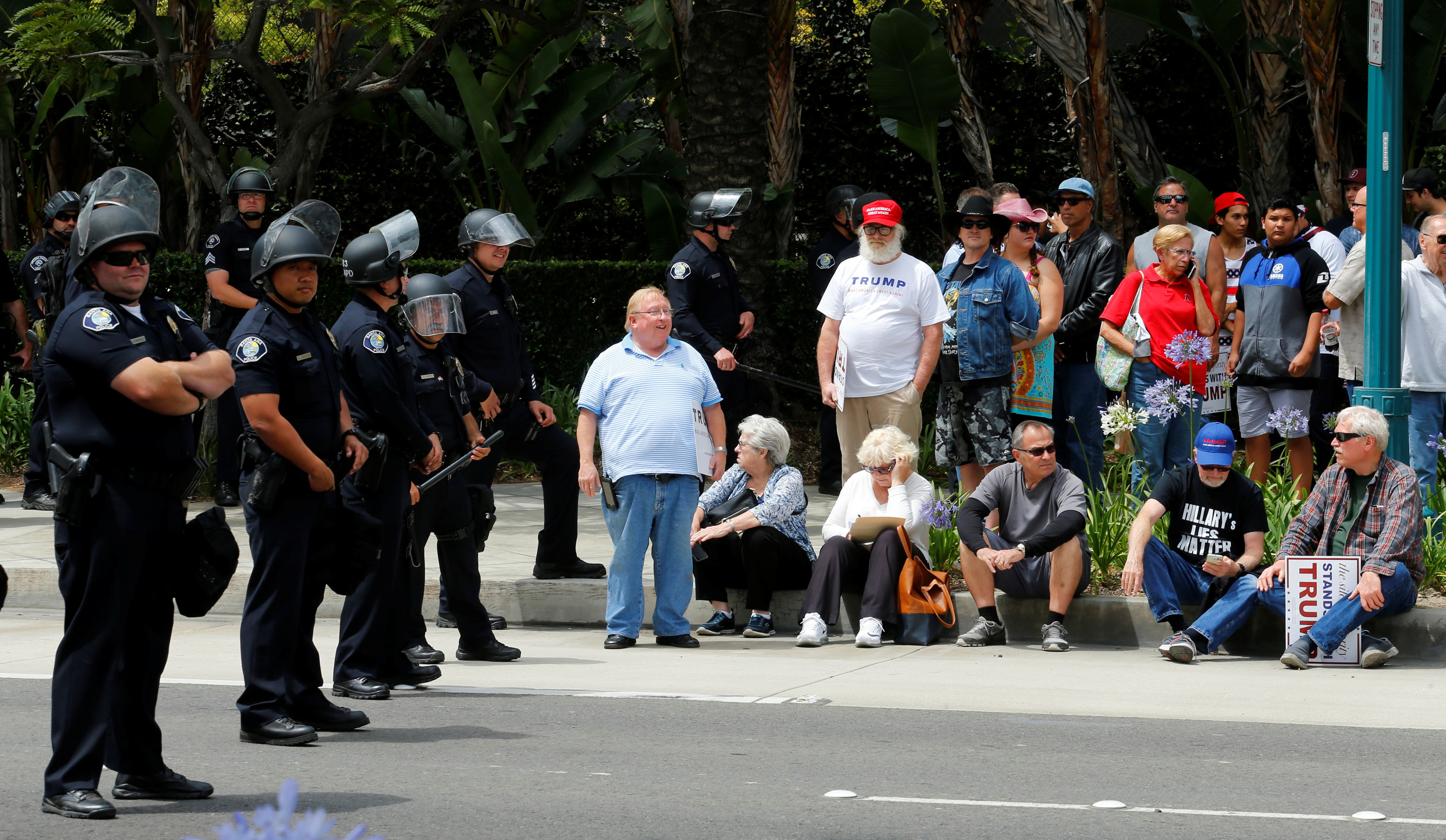 Ahead of the rally, Anaheim Police Chief Raul Quezada warned protesters against violence, adding that officials would be quick to call an unlawful assembly if demonstrators blocked sidewalks, interfered with traffic, advocated violence, or participated in other lawless activity.
After the rally ended, protesters remained and police declared an unlawful assembly. Officers in riot gear and horseback formed lines and then started to disperse the crowd.
The protesters and police lines shut down a major street as authorities attempted to move people away from the resort area. Hotels near the convention center went on lock down.
Several reporters at the scene said some protesters threw rocks or bottles. Police later said 14 people had been arrested over the course of the event.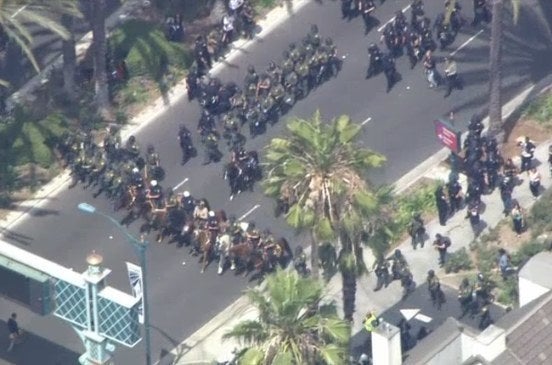 Clusters of protesters faced off with police for more than two hours.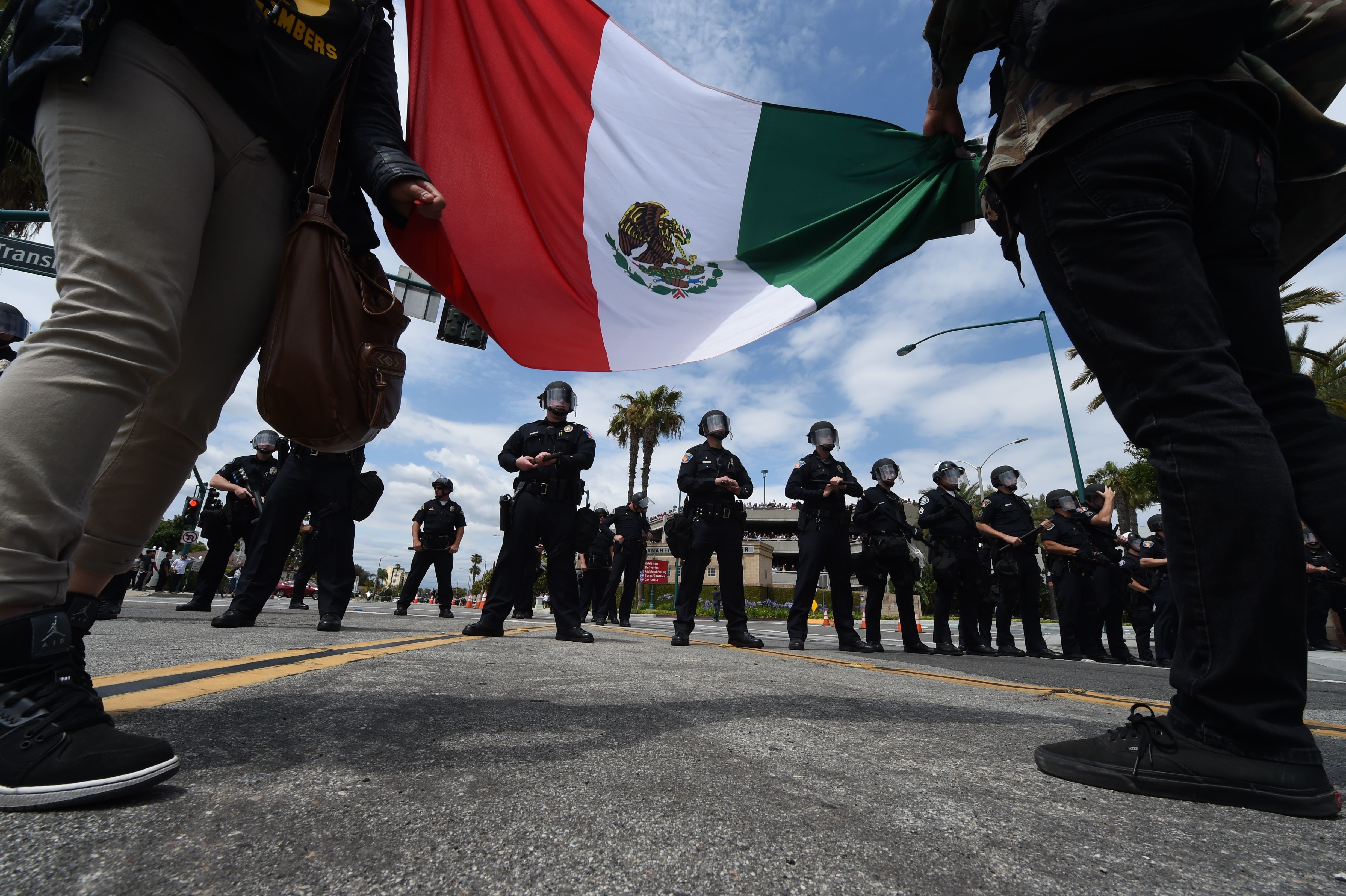 Anaheim, most well-known as the home of Disneyland, has been no stranger to protests in recent years.
In February, three people were stabbed after KKK members and opponents clashed at a park. In 2012, hundreds of people were involved in violent unrest in response to a series of fatal police shootings.