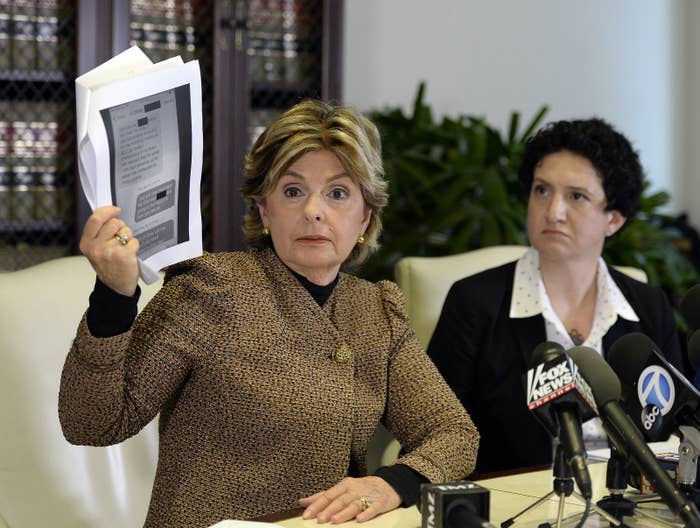 LOS ANGELES — After Donald Trump's campaign tried to discredit one of the women who said he groped her, her attorney fired back with a press conference Sunday offering more support for her story — and a challenge to Trump to stop bullying women.
Gloria Allred, the attorney who has represented several women accusing Bill Cosby of sexual assault, on Sunday spoke on behalf of Summer Zervos, a former contestant of The Apprentice.
"If he thinks he's going to intimidate accusers from coming forward by bullying… it's not going to work," Allred said.
On Friday, Zervos told reporters that Trump in 2007 brought her to his hotel room, groped and kissed her aggressively after she met with him to discuss a job. She said she was coming forward now because she recognized the behavior was part of a pattern.
"You do not have the right to treat woman as sexual objects just because you are a star," Zervos said Friday.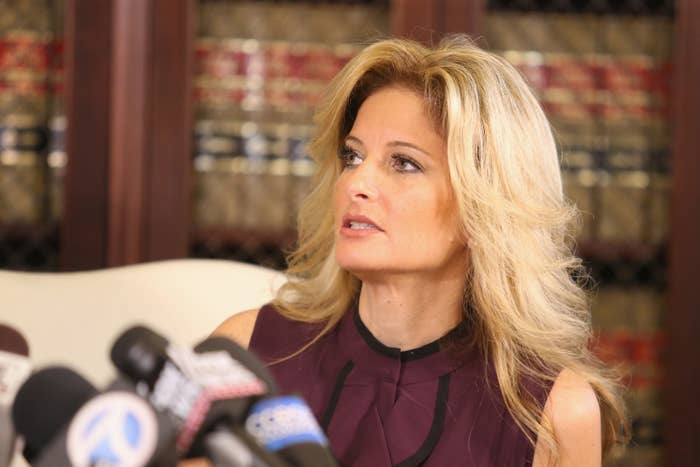 Since then, Trump denied ever meeting with her outside of the reality show. His supporters have taken to TV to say Zervos was just out for Trump's money. And the Trump campaign released a statement from Zervos' cousin, John Barry, in which he accused her of trying to "regain the spotlight at Mr. Trump's expense." The campaign also released an email from earlier this year in which Zervos suggested her restaurant as a space for a Trump appearance.
On Sunday, Allred introduced a friend of Zervos to corroborate her story. Ann Russo, a social worker with experience working with survivors of sexual assault, said she met Zervos in 2010 when they lived in the same community and they became close. During that time, Zervos told her about how Trump had treated her, Russo said. Though Zervos was upset about what happened, she believed at that time that Trump understood he had made a mistake, Russo said.
"When Summer told me about Mr. Trump's sexually inappropriate behavior towards her, it was apparent that she was conflicted about what Mr. Trump had done to her," Russo said. "She had difficulty reconciling how a man she had so much respect for, as a businessman, could behave in such a callous manner."
Russo moved away about two years later and didn't stay in close contact with Zervos. But when she saw Zervos publicly tell the same story she had told in private — then face a smear campaign — she said she reached out to offer her public support.
"I believed her six years ago, and I believe her today," Russo said.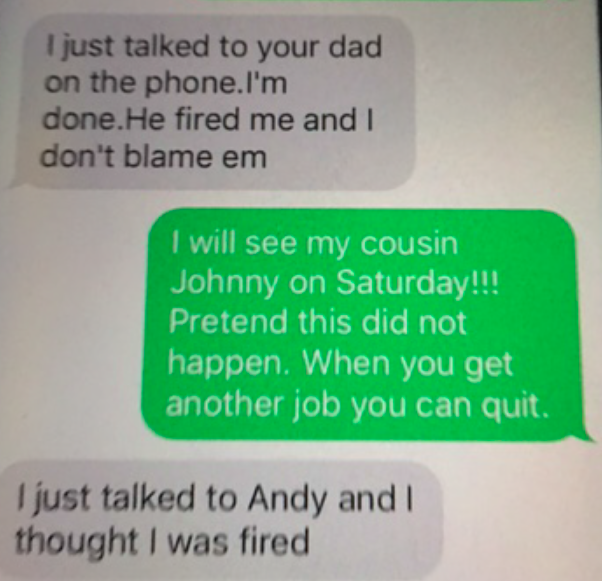 Allred added that the statement from Zervos' cousin should be recognized as the product of strife over the family restaurant. She shared text messages she said were between Zervos and Barry, discussing Barry's failure to show up for an early restaurant shift, his fear he would be fired, and Zervos' encouragement of him.
On Sunday, Zervos was not present and Allred said she would not be doing more interviews.
"She's working," Allred said. "She's doing her job. She's trying to live a normal life."
As Zervos said before, she is not pursuing a lawsuit against Trump or seeking any kind of money, Allred said. But Trump should be worried about the way he has treated women, the attorney said.
"I can assure him that more will be coming forward, whether I know them or not," Allred said.
"Women will not be bullied into silence."