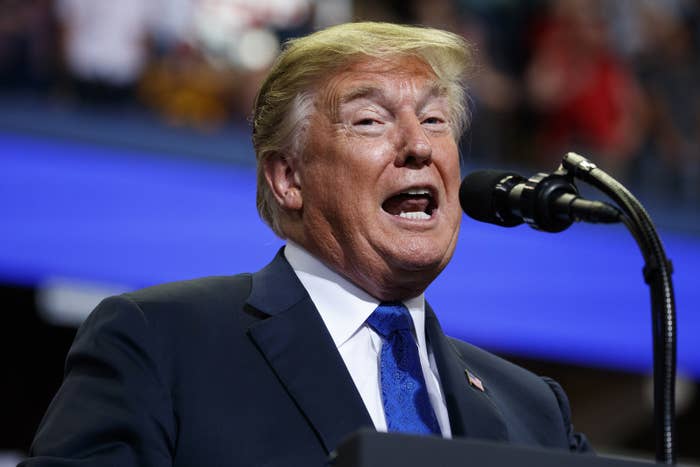 President Trump on Tuesday mocked Christine Blasey Ford's testimony to the Senate Judiciary Committee, casting doubt on the Palo Alto professor's claims that she was sexually assaulted by Supreme Court nominee Brett Kavanaugh.
It was a stark reversal from Trump's comments immediately after the hearing, where he said he found Ford's testimony credible.
"I thought her testimony was very compelling and she looks like a very fine woman to me. A very fine woman," Trump said last week.
But at a rally in Mississippi on Tuesday evening, Trump mocked the gaps in Ford's recollection of the alleged assault, which she said took place at a house party when she was 15 and Kavanaugh was 17.
"I had one beer," Trump began, mimicking the voice of Ford as well as the lawyer who questioned her.
"How did you get home? I don't remember. How'd you get there? I don't remember. Where was the place? I don't remember. How many years ago was it? I don't know. I don't know. I don't know. What neighborhood was it in? I don't know. Where was the house? I don't know. Upstairs, downstairs, where was it?" the president said as the crowd laughed and applauded. "But I had one beer. That's the only thing I remember."
Ford has said the assault occurred in a bedroom upstairs and has been consistent in her story about what happened — including an explanation in psychological terms of the effect the alleged assault had on her.
"And a man's life is in tatters. His life is shattered," the president continued.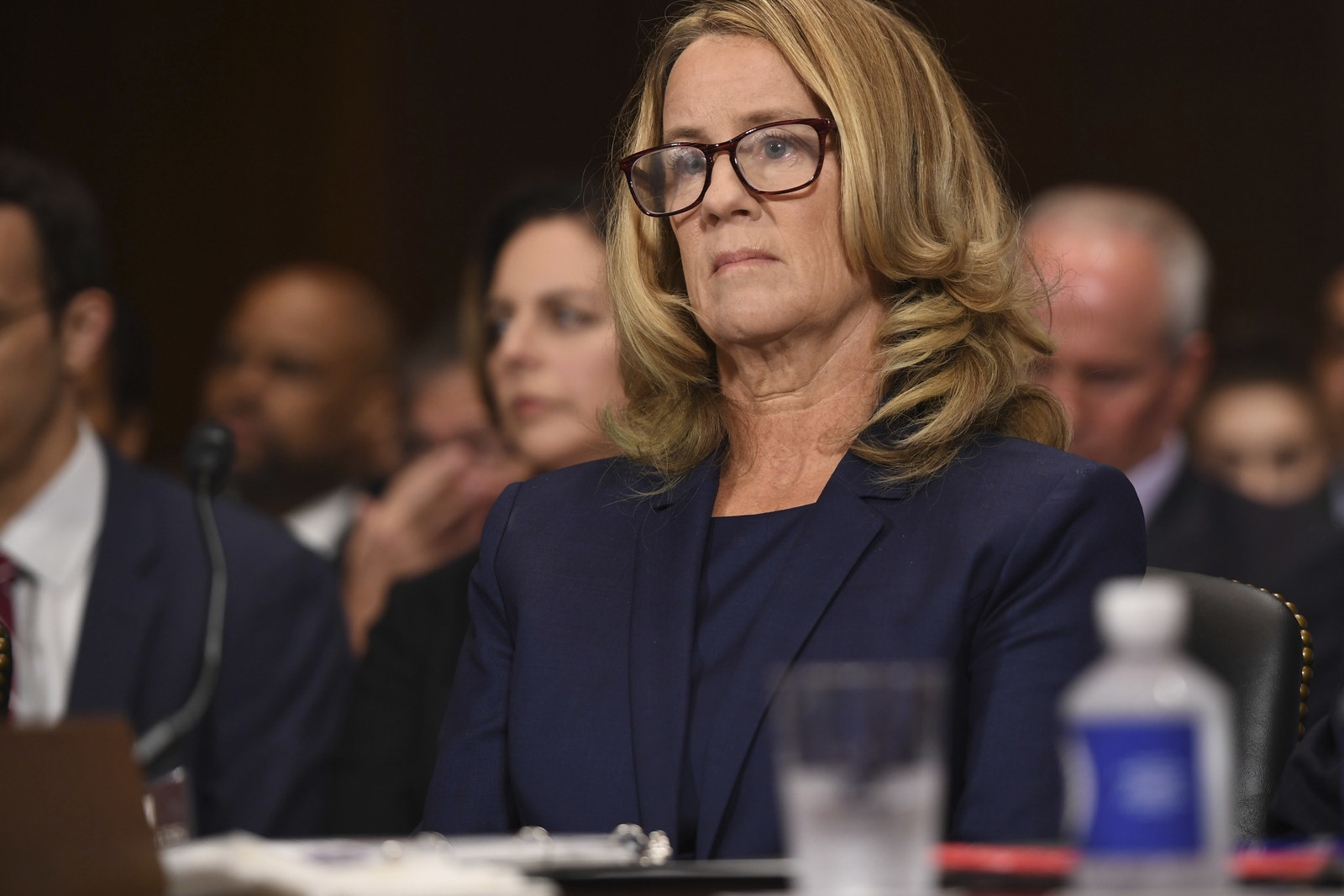 Trump added that people who opposed Kavanaugh's confirmation were "evil" and appealed to the women in the crowd to have sympathy for men accused of sexual assault.
"Think of your son; think of your husband," Trump said. "I've had many false accusations. I've had so many. And when I say it didn't happen, they don't believe me."
"A vicious, vile, and soulless attack on Dr. Christine Blasey Ford," Ford's lawyer Michael Bromwich responded in a tweet. "Is it any wonder she was terrified to come forward, and that other sexual assault survivors are as well? She is a remarkable profile in courage. He is a profile in cowardice."

Trump also attacked Democrats on the judicial committee, calling them "holier than thou."
"Patrick Leahy, oh he's never had a drink in his life," Trump scoffed, urging the crowd to Google "Leahy" and "drink." (That search doesn't pull up anything damaging on the senator, though a conservative radio host in 2010 said Leahy once sounded drunk — without any evidence.)
"How dare you have a beer while you're in high school," added Trump, who does not drink alcohol himself.
The president added that he continued to support Kavanaugh's nomination amid an FBI probe into the assault allegations. In response, the crowd chanted, "We want Kavanaugh."

Trump also blamed the media for reporting on Kavanaugh's past.
"They're destroying him and they're destroying his reputation and we can't let that happen," Trump said. "And I don't even know him, folks. I don't even know him. I just met him for the first time a few weeks ago."