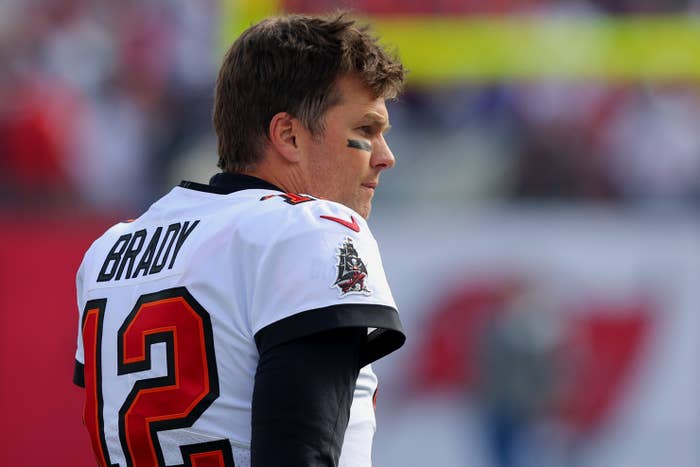 On Saturday, ESPN reported some big breaking news: NFL quarterback Tom Brady — the greatest in league history — was retiring after 22 seasons, according to multiple sources.
The Associated Press then reported that the Twitter account for Brady's business had confirmed the news.
Tributes began to pour in across social media, along with clips of Brady's best moments with the New England Patriots and Tampa Bay Buccaneers. "Nobody did it better. #ThankYouTom," the official NFL account tweeted.
As the news began to trend, Twitter began appending the 🐐 emoji to #TomBrady, #Brady, and #ThankYouTom to celebrate the GOAT, or greatest of all time. Current and former NFL players joined in with fans in praising Brady and his incredible career.

But then Adam Schefter, one of the ESPN reporters who broke the story, reported that Brady's agent was cautioning people from jumping to conclusions without hearing from Brady himself. "Without getting into the accuracy or inaccuracy of what's being reported, Tom will be the only person to express his plans with complete accuracy," agent Don Yee said.

The tweet from Brady's business account was deleted. And then Tom Brady Sr. began telling other reporters that his son was definitely not retiring.
Meanwhile, Jeff Howe of the Athletic and the AP reported that Brady had informed the Buccaneers that he hadn't made a final decision yet on retirement.

Yee and a publicist for Brady didn't immediately respond to questions from BuzzFeed News.

In the meantime, we — and presumably Gronk, too — will be waiting for Brady to give us some answers.