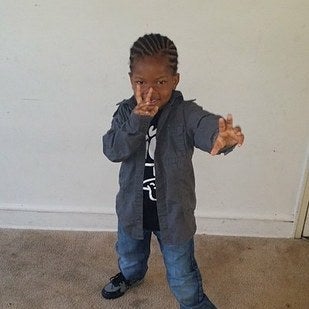 A 3-year-old boy who was found dead on a park swing as his mother pushed him died of dehydration and hypothermia after sitting in the swing for two days, a Maryland medical examiner ruled.
Ji'Aire Donnell Lee was found dead at Wills Memorial Park in La Plata, Maryland, on May 22. Officers first responded to the park after a call that a woman had been pushing the boy on the swings for hours, according to the Charles County Sheriff's Office.
The boy's mother, Romechia Simms, was taken to a hospital for evaluation, where she remained for several days.

There were no obvious signs of trauma on the boy's body at the time he was found, and last week, a medical examiner in Baltimore ruled his death a homicide. The cause of death was dehydration and hypothermia.
On Tuesday, authorities revealed that Simms and her son arrived at the park around 11:15 a.m. on May 20. He was alive when she placed him in the swing, sheriff's office spokesperson Diane Richardson said, and he remained there until officers arrived two days later.
The case will be reviewed by the local state's attorney's office — which would determine whether or not to file criminal charges — and no other details were immediately available.
Family members said Simms, 24, had been working to improve her mental health following a breakdown as well as struggling with becoming homeless. The boy's father, James Donnell Lee, also said he had sought custody.
On June 5, they sat together at their son's funeral, the Washington Post reported.