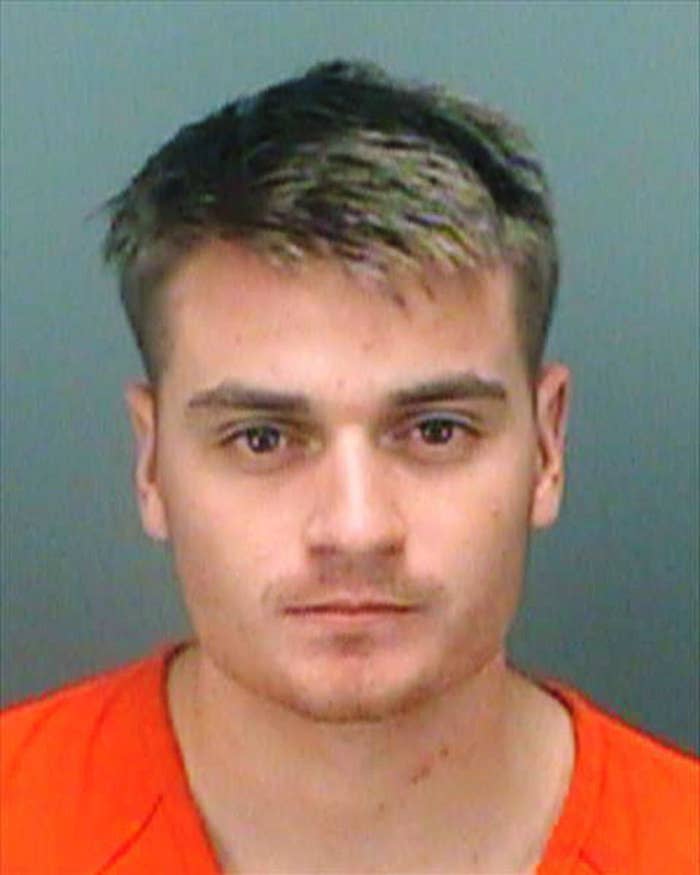 A 21-year-old neo-Nazi accused of keeping explosive materials in his home wanted to target power lines, nuclear reactors, and synagogues, prosecutors said in court documents.
Brandon Russell, 21, was arrested last month after his 18-year-old roommate allegedly killed their two other roommates. Devon Arthurs told authorities that he had shot the two other men because they didn't respect his conversion to Islam, according to a Tampa police report. Arthurs has been charged with two counts of first-degree murder.
Russell, who like his roommates is a self-proclaimed Neo-Nazi, has not been accused of having a role in the deaths. But when police searched the apartment, they found a cooler containing explosives in the garage. Other chemicals used to manufacture explosives were also found, including a blasting agent in a package addressed to Russell. In Russell's room, a framed picture of Oklahoma City bomber Timothy McVeigh was on the dresser along with white supremacist propaganda.
Arthurs, the roommate now facing murder charges, told authorities that Russell had threatened in neo-Nazi chat rooms to kill people and bomb infrastructure, according to prosecutors in a court motion.
"Arthurs further advised that Russell had materials in the house to kill civilians and target locations like power lines, nuclear reactors, and synagogues," the motion said.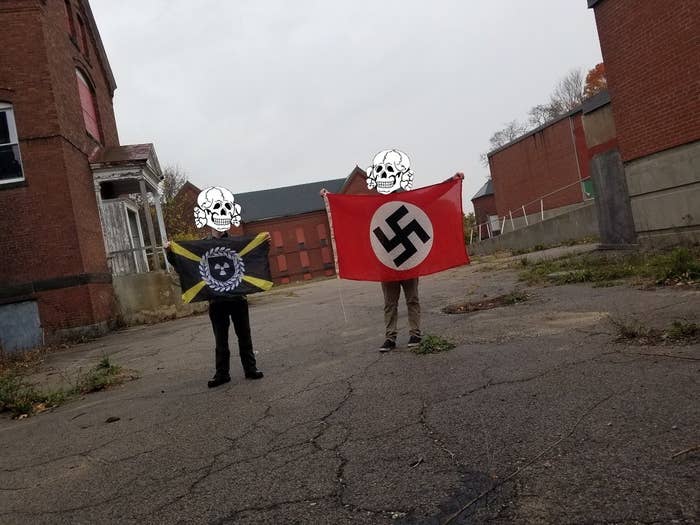 In an interview with law enforcement, Russell said the materials were left over from when he was a member of a university engineering club that set off model rockets.
"Notably, officers found nothing in the apartment related to model rockets," the motion said, adding that one expert didn't think the materials were suitable to that purpose.

Prosecutors filed the motion to urge a judge to keep Russell in custody while he awaits trial. Russell's attorney had said he should be released on bail, adding that he had no criminal record and should not be considered a threat to the community. Russell is a member of the Florida National Guard, and his father is a sheriff's deputy in Florida, his lawyer noted.
A judge initially agreed and set bond at $200,000, the Associated Press reported. On Tuesday, after a hearing, the judge halted a release order pending further consideration.

After his roommates were found dead and Arthurs was arrested, Russell left Tampa and met up with another white supremacist friend.
He'd suggested to authorities on the day of the murders that he wanted to see his father. Instead, he was arrested in Key Largo two days later on suspicion of possession of an unregistered destructive device and unlawful storage of explosive material.
Before Russell's arrest, he and his friend stopped at a sporting goods store and bought two rifles and 500 rounds of ammunition, prosecutors said. Russell's mother lives in the Bahamas, prosecutors added, and he had in the past visited her there.

"Unlike most cases where flight is hypothetical, Russell has already shown that he poses a risk of flight and has significant ties outside the country," prosecutors said. "He should be detained pending trial."