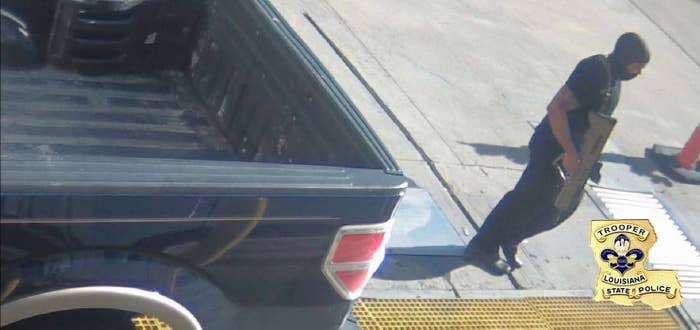 Less than a mile from the Baton Rouge police headquarters, gunman Gavin Long stalked police officers, moving tactically and deliberately around buildings to kill as many as he could, authorities said Monday.
The Sunday morning ambush left three officers dead and three others injured. Had a SWAT team not arrived when it did, police said they believed the death toll would have been higher.
On Monday, authorities released images and detailed Long's movements, making it clear he attacked alone and that he only aimed at police.
"There's no doubt whatsoever that these officers were intentionally targeted and assassinated," Louisiana State Police Col. Mike Edmonson said. "It was a calculated act against those who worked to protect this community every single day."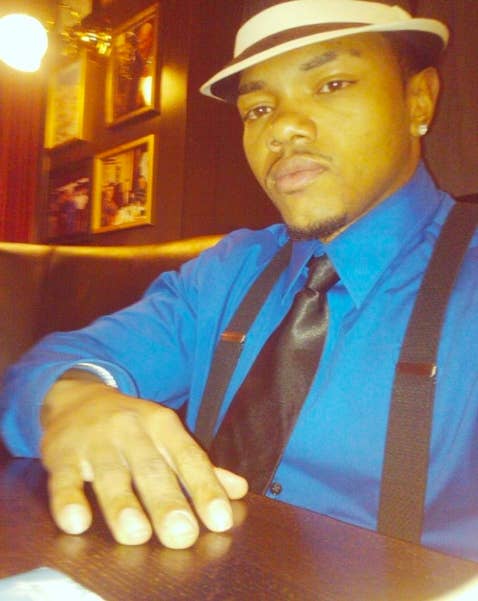 Long, a 29-year-old Marine veteran from Kansas City, had an active social media presence promoting himself as a life coach and health expert. He posted frequently about the police shootings of black men, adding that only acts of violence by "alpha" men like him could result in change.
He rented a Chevy Malibu in Missouri. By Sunday morning, he had been in the Baton Rouge area for several days, authorities said.
"We believe while this individual was in the city, he was looking for locations to specifically target police officers," Edmonson said.
On Sunday, he dressed in black, including a mask that one witness described as "looking like a ninja." He parked along the B-Quik convenience store, just under a mile from police headquarters on Airline Highway. He got out of the car, an IWI Tavor SAR, 5.56-caliber rifle slung across his shoulders with a strap. A pistol and another rifle would later also be recovered at the scene.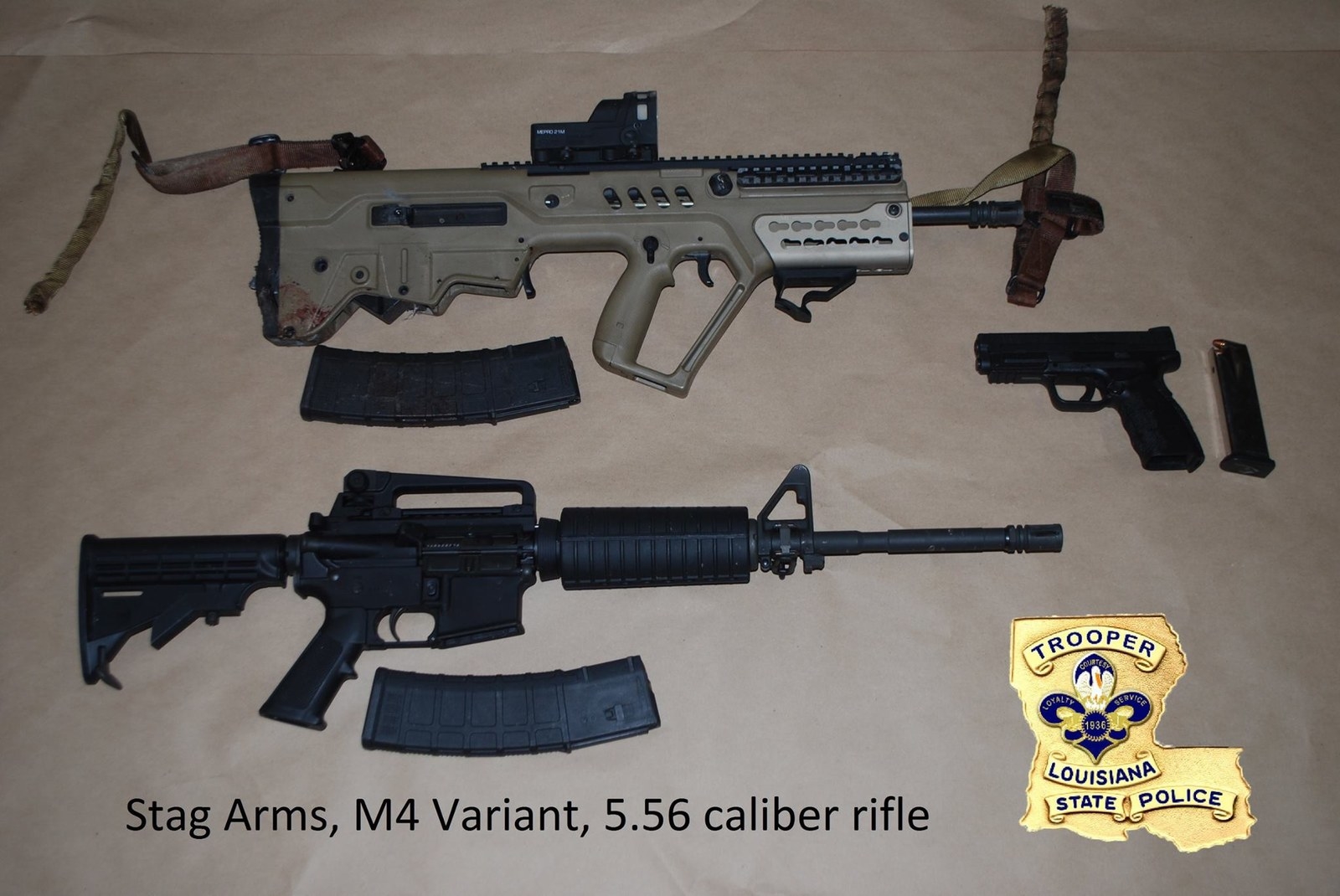 At the convenience store, an East Baton Rouge sheriff's deputy was providing security. A Baton Rouge police officer had also parked his car there. Surveillance footage captured Long moving toward the marked police car, the rifle held ready to fire.
"I think this is most chilling," Edmonson said. "As he approaches that car, he engaged in a manner like this."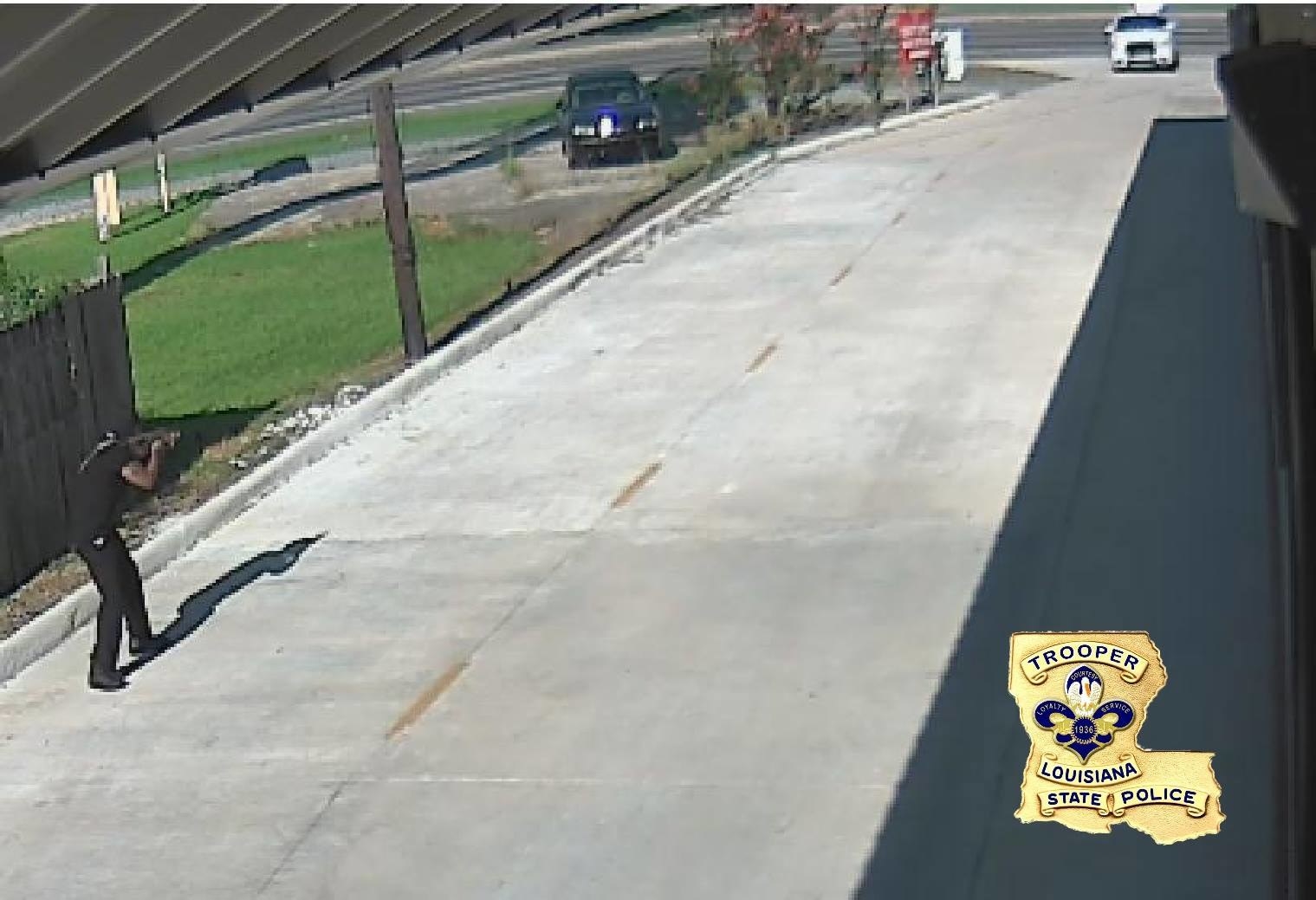 But the police car was empty. Long went back to his car and drove toward Airline Highway, when he spotted another Baton Rouge police officer stopped at Benny's Car Wash. Long parked around the back of the neighboring Fitness Expo, but by the time he made his way to the car wash, the officer was gone.
As Long walked back toward the convenience store, he attracted attention — though authorities said he appeared to ignore civilians in the area. A 911 caller reported "a dude with a rifle going down Airline Highway."
South of the convenience store and a beauty supply business, Long spotted two Baton Rouge police officers and opened fire. One was struck fatally, and the other fell to the ground with injuries. East Baton Rouge Sheriff's Deputy Brad Garafola heard the gunshots, and from a position behind a dumpster could see the injured officer still moving.
"This sheriff's deputy, he leaves his cover with his gun drawn and goes back," Edmonson said. "That's what we're trained to do. We're trained to take care of our own."
But Long came back up the side of a building and spotted the deputy as he rounded a corner, fatally shooting him.
"My deputy went down fighting," East Baton Rouge Sheriff Sid Gautreaux said. "He returned fire to the very end."
Seeing the movement of the injured officer, Long shot him twice more, killing him as well. Another shot injured a Baton Rouge officer coming up from the front of the convenience store.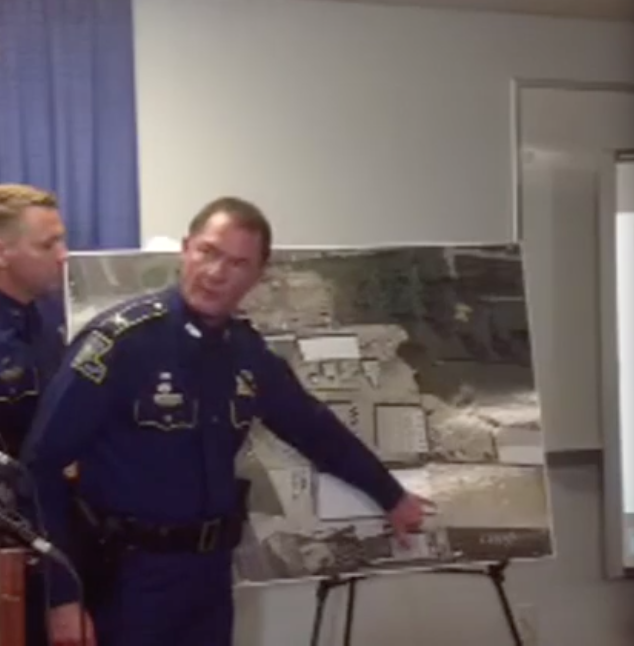 Long then ran back toward his car, moving behind the businesses and at one point likely hopping a wall, Edmonson said. In the parking lot of the Fitness Expo, a sheriff's deputy was inside his car, running license plates. Long, still yards away at the back of the gym, shot into the car and struck the officer in his upper torso. Long's attention then turned to another deputy parked nearby, firing toward the car and striking the deputy in the shoulder.
On Monday, authorities said that Cpl. Nicholas Tullier remained fighting for his life in an intensive care unit. Sgt. Bruce Simmons was scheduled for his second surgery on Monday evening, the bone in his arm from elbow to shoulder entirely shattered.
In the moments after Long fired at the two deputies and their cars, Baton Rouge SWAT arrived. The team was more than 100 yards away from the gunman. An officer fired, striking him fatally.
"Think of the presence of mind in taking this shot right here," Edmonson said, pointing to an aerial map.
Had the SWAT team not arrived when they did, Gautreaux said he believed Long would have fired on the injured deputies again.
"I am convinced that if Baton Rouge city SWAT had not arrived on the scene, we would have had two more deceased deputies," the sheriff said. "This guy would have been in a position to get in his car and go on, travel, seek other targets."
Given the shooting's location on Airline Highway, Baton Rouge Police Chief Carl Dabadie said he believed Long was heading toward the police station.
"After he finished here, I have no doubt he was heading to our headquarters, and he was going to take more lives," Dabadie said. "Our militarized tactics, as they're being called, saved lives here."
He was proud of his SWAT team, Dabadie added, even as some in the community have questioned the police's use of military-style tactics and equipment.
"This is why," Dabadie said. "Because we are up against a force that is not playing by the rules. They haven't played by the rules. They didn't play by the rules in Dallas, and they didn't play by the rules here."