Team USA won gold Tuesday in the women's gymnastics team final, beating Russia and China by the largest margin ever since the scoring system was overhauled in 2006.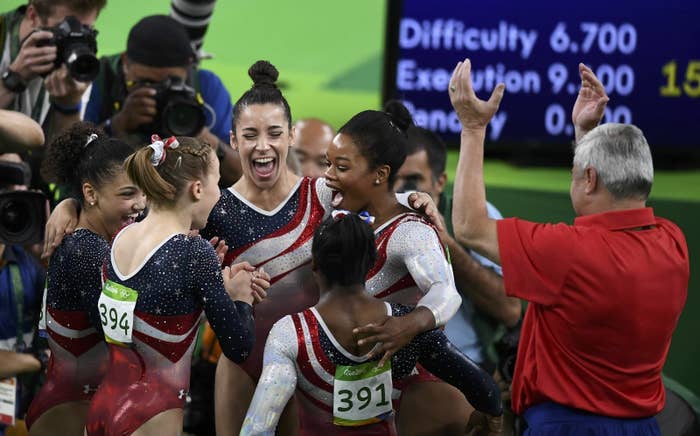 Simone Biles, who had the highest individual score in qualifiers, was the US team's final athlete of the afternoon on floor exercise.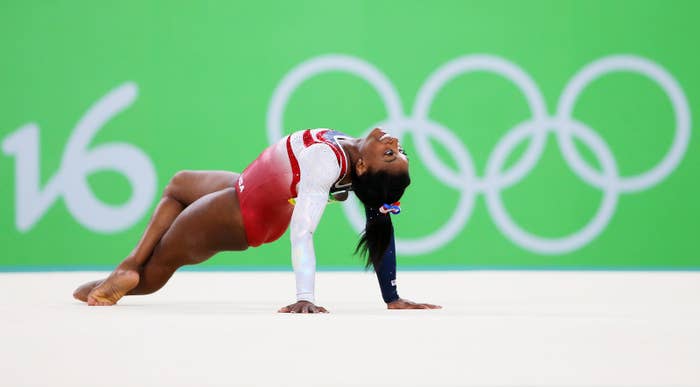 As fans have come to expect, she dominated with a high-flying, powerful routine.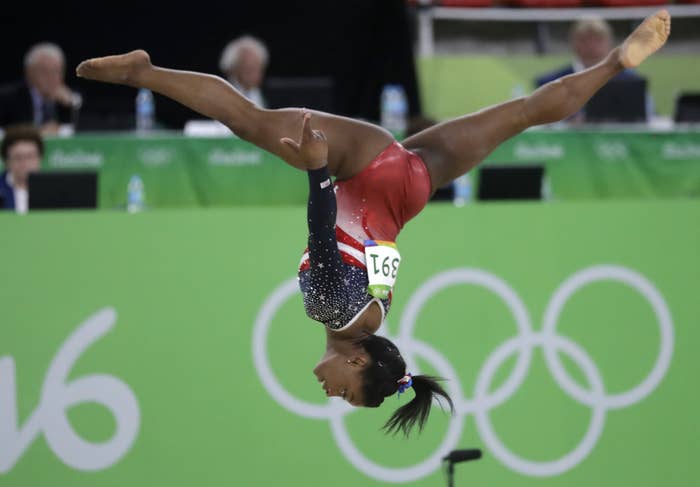 Biles and team captain Aly Raisman will go on to compete for medals in the individual all-around Thursday. On Tuesday, Raisman stood out for a high-scoring vault.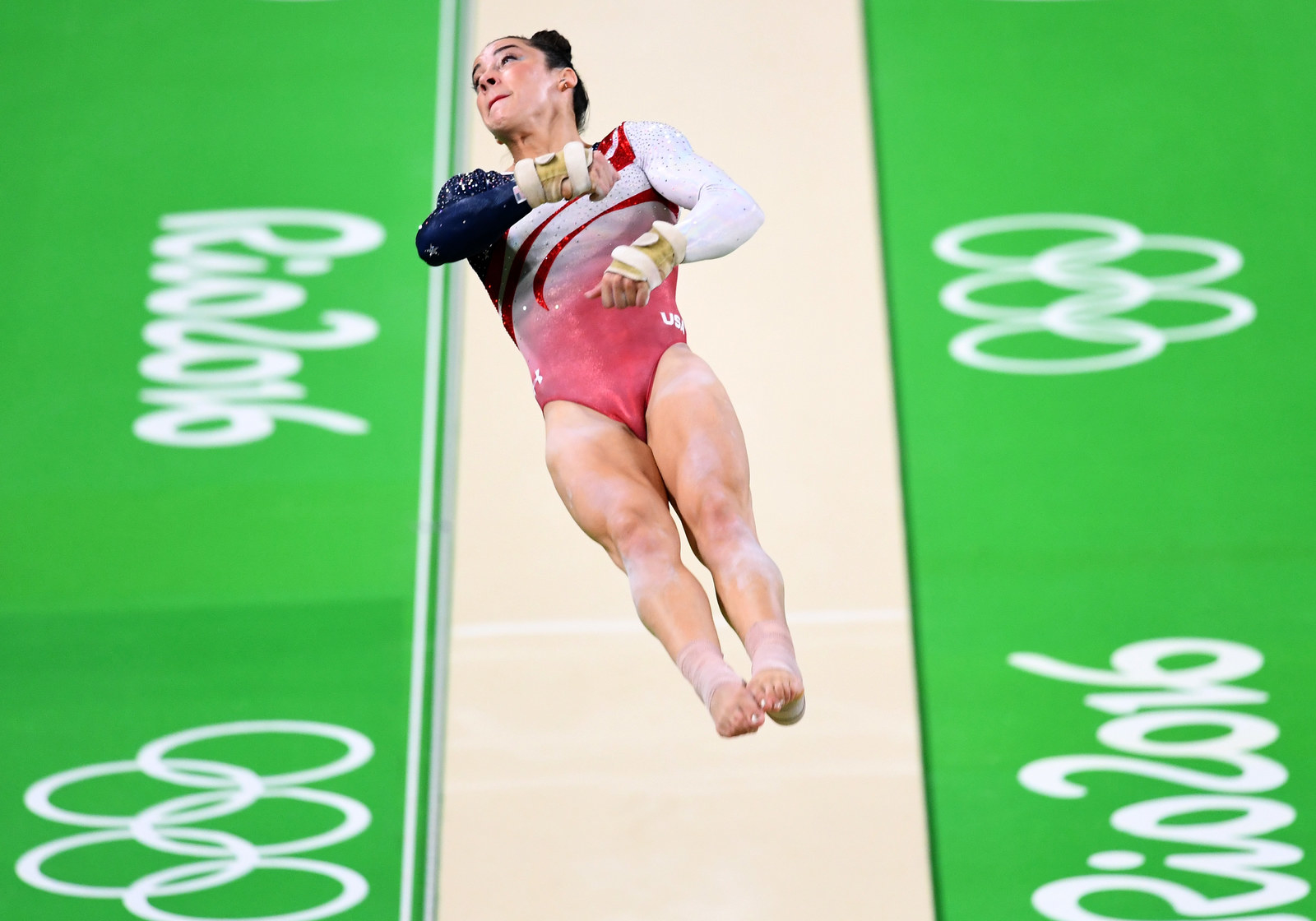 Laurie Hernandez, the team's youngest member at 16, soared on the balance beam.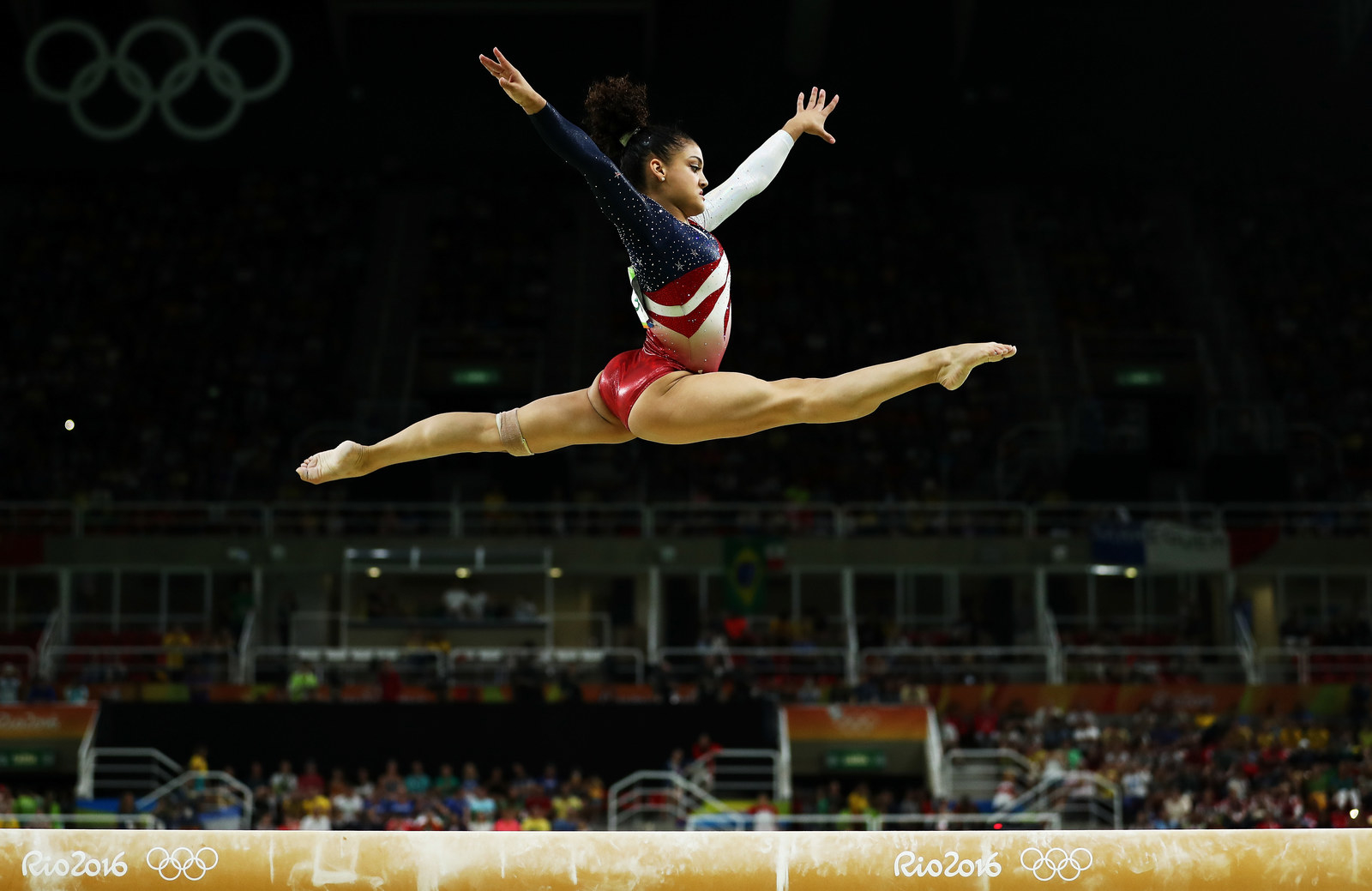 Madison Kocian, who joined the team as its uneven bars specialist, rocked the apparatus with a score of 15.933 — one of the highest individual scores of the entire finals.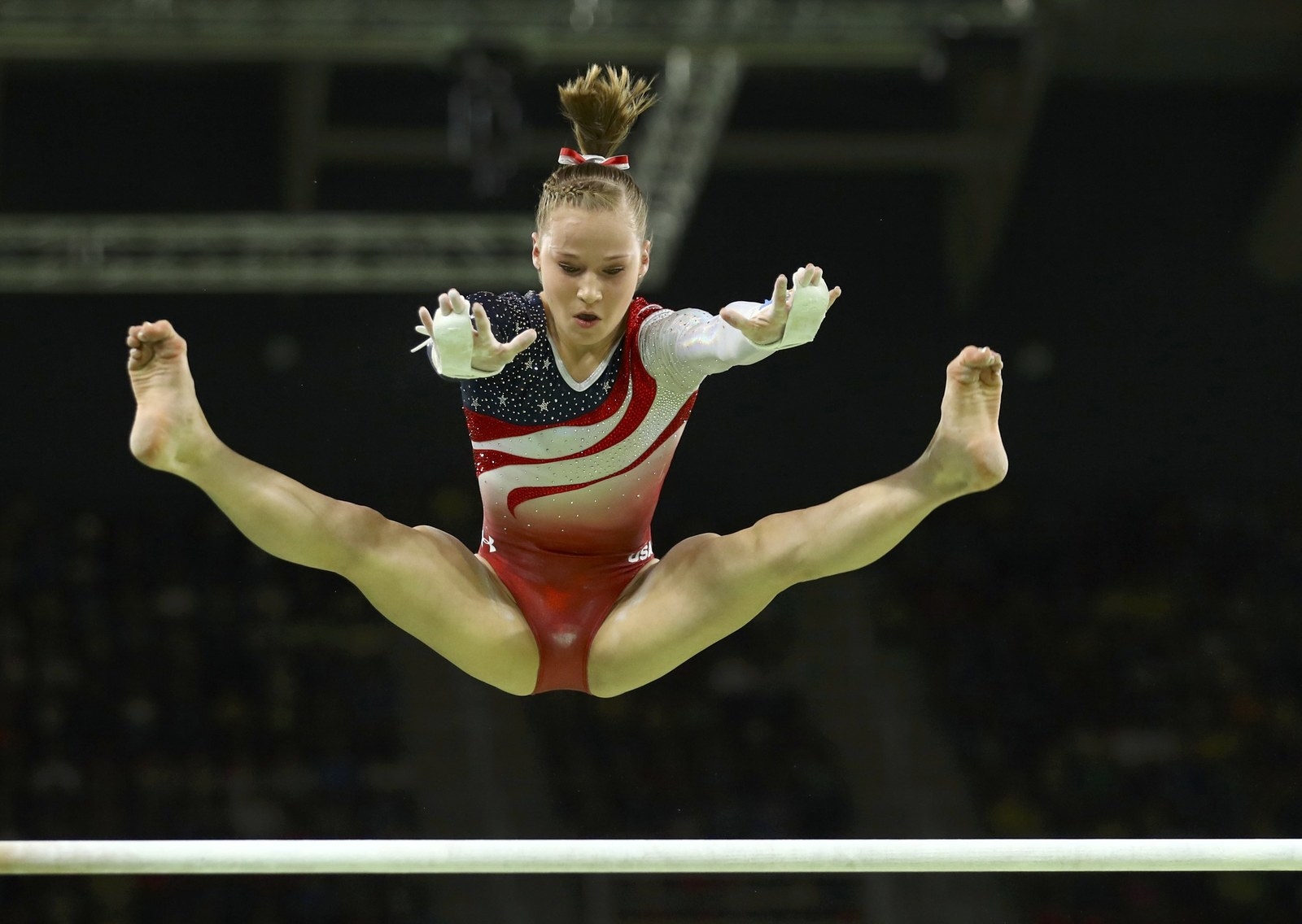 Here she is sticking the dismount.
Gabby Douglas, who along with Raisman competed in the 2012 Olympics, also delivered a high-scoring performance on the bars.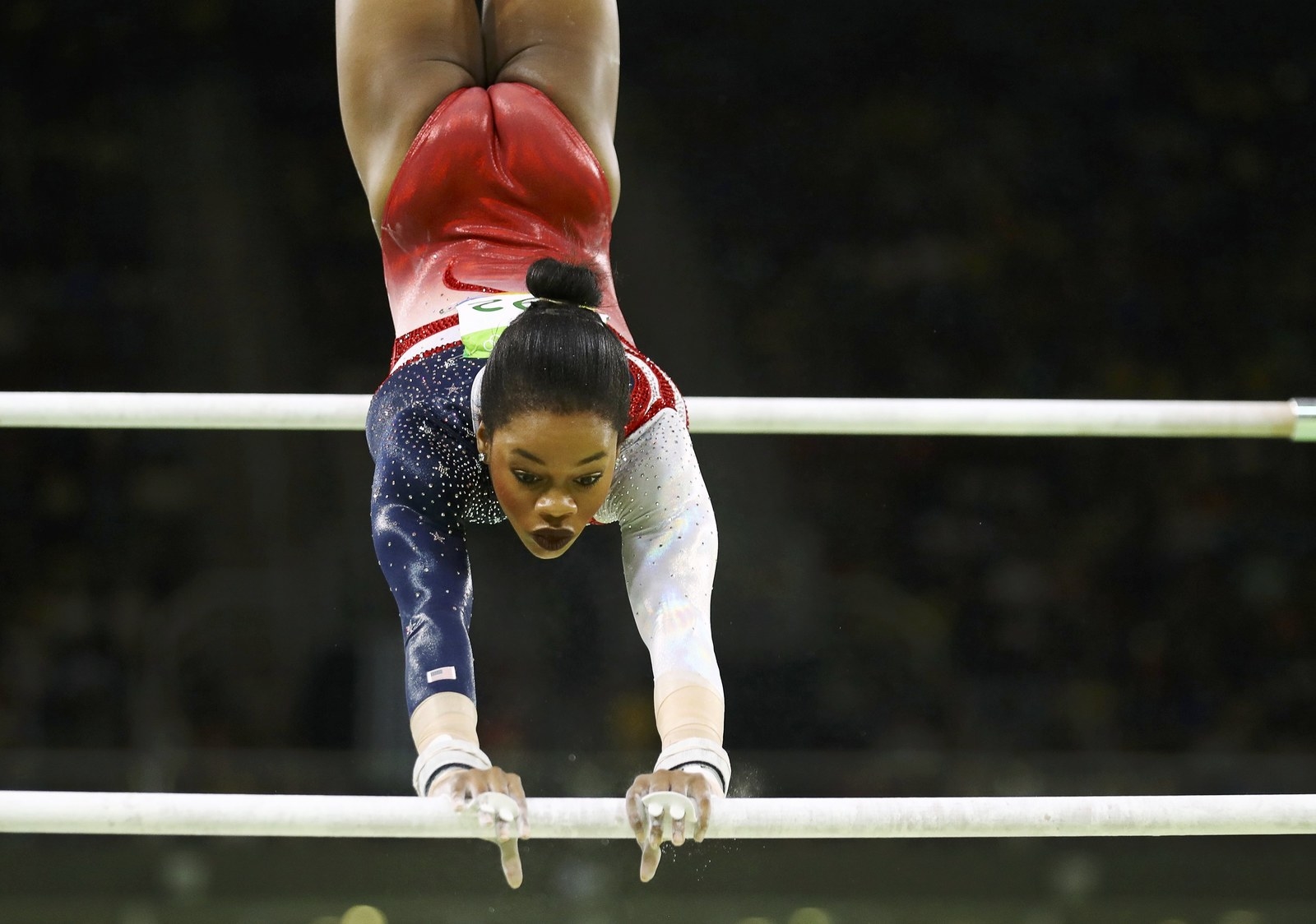 The team cheered "We are the Final Five" after their victory was announced.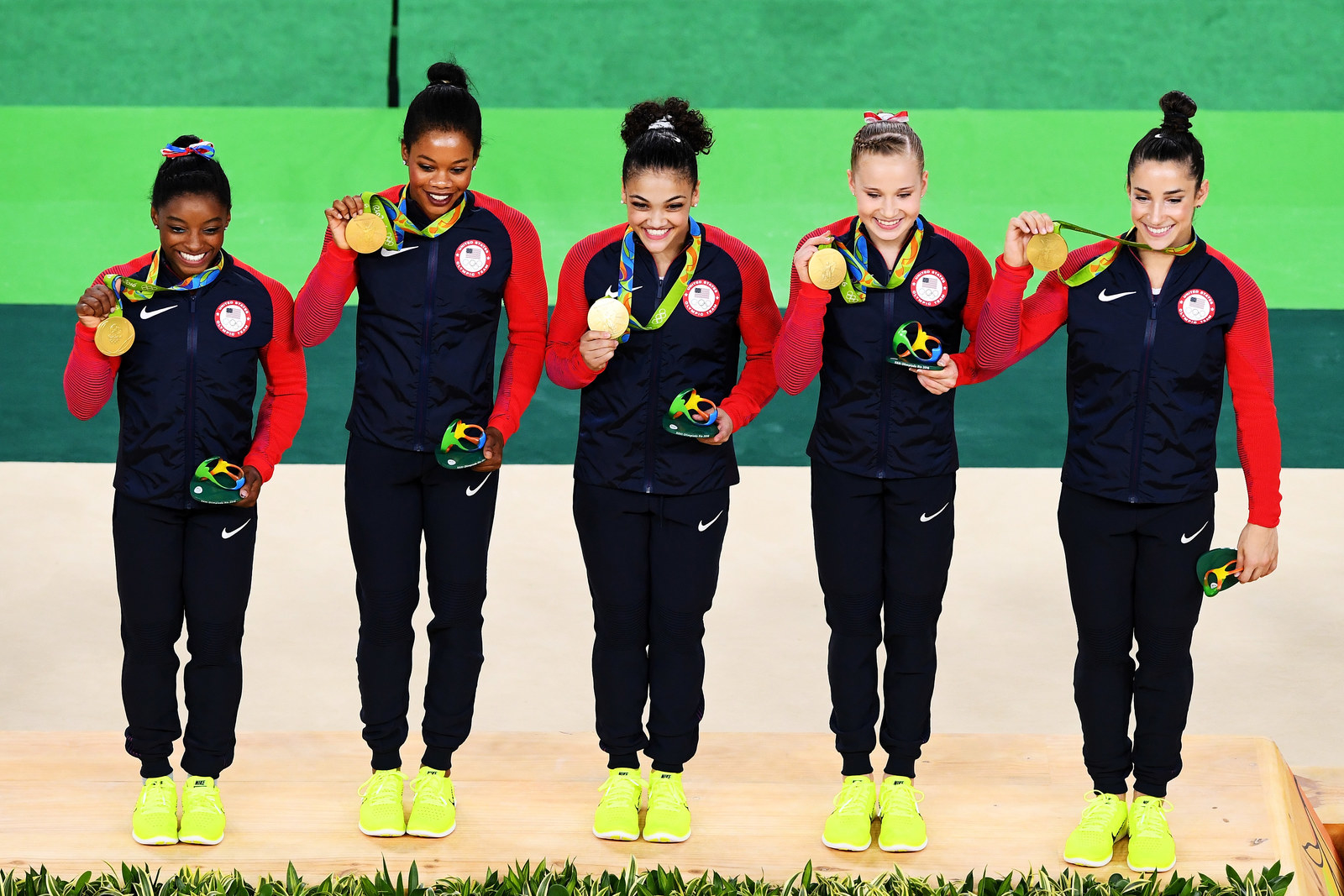 USA Gymnastics celebrated the victory, its third and a back-to-back win. Raisman and Douglas are also now the only two US women gymnasts to have won three gold medals.