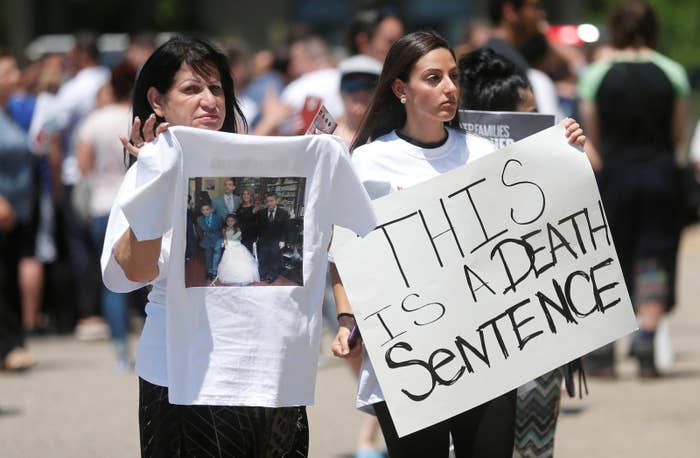 Dozens of Iraqis living in Detroit were arrested by immigration officials over the weekend, local media reported, many of them Christians who feared persecution if returned to their home country.
Around 40 people had been arrested, many of them on Sunday, a Chaldean community leader told the Detroit Free Press. Protesters outside an immigration detention center told MLive.com as many as 80 people had been arrested in the sweep, including Iraqi Muslims and Mexicans.
An Immigration and Customs Enforcement spokesman did not say how many people had been arrested over the weekend, but he confirmed that Immigration and Customs Enforcement agents had focused their attention on Iraqis. US and Iraq officials recently negotiated an agreement for Iraq to take back its nationals under orders for removal, ICE spokesman Khaalid Walls told BuzzFeed News.
"As part of ICE's efforts to process the backlog of these individuals, the agency recently arrested a number of Iraqi nationals, all of whom had criminal convictions for crimes including homicide, rape, aggravated assault, kidnapping, burglary, drug trafficking, robbery, sex assault, weapons violations and other offenses," he said.
The Detroit area is home to one of the largest US communities of Chaldeans, Catholics in Iraq who trace their roots to early Mesopotamian civilizations. Immigrants were first drawn to the area in the 1920s for the economic opportunities of the booming auto industry, according to the Chaldean American Chamber of Commerce, with more arriving in recent decades as they were displaced by war and religious persecution.
"They're targets," Marvin Youself, who on Monday joined a protest, told CBS Detroit. "If they go back to Iraq, they're going to kill them."

ICE said those arrested did not qualify for relief from deportation.
"Each of these individuals received full and fair immigration proceedings, after which a federal immigration judge found them ineligible for any form of relief under U.S. law and ordered them removed," Walls said.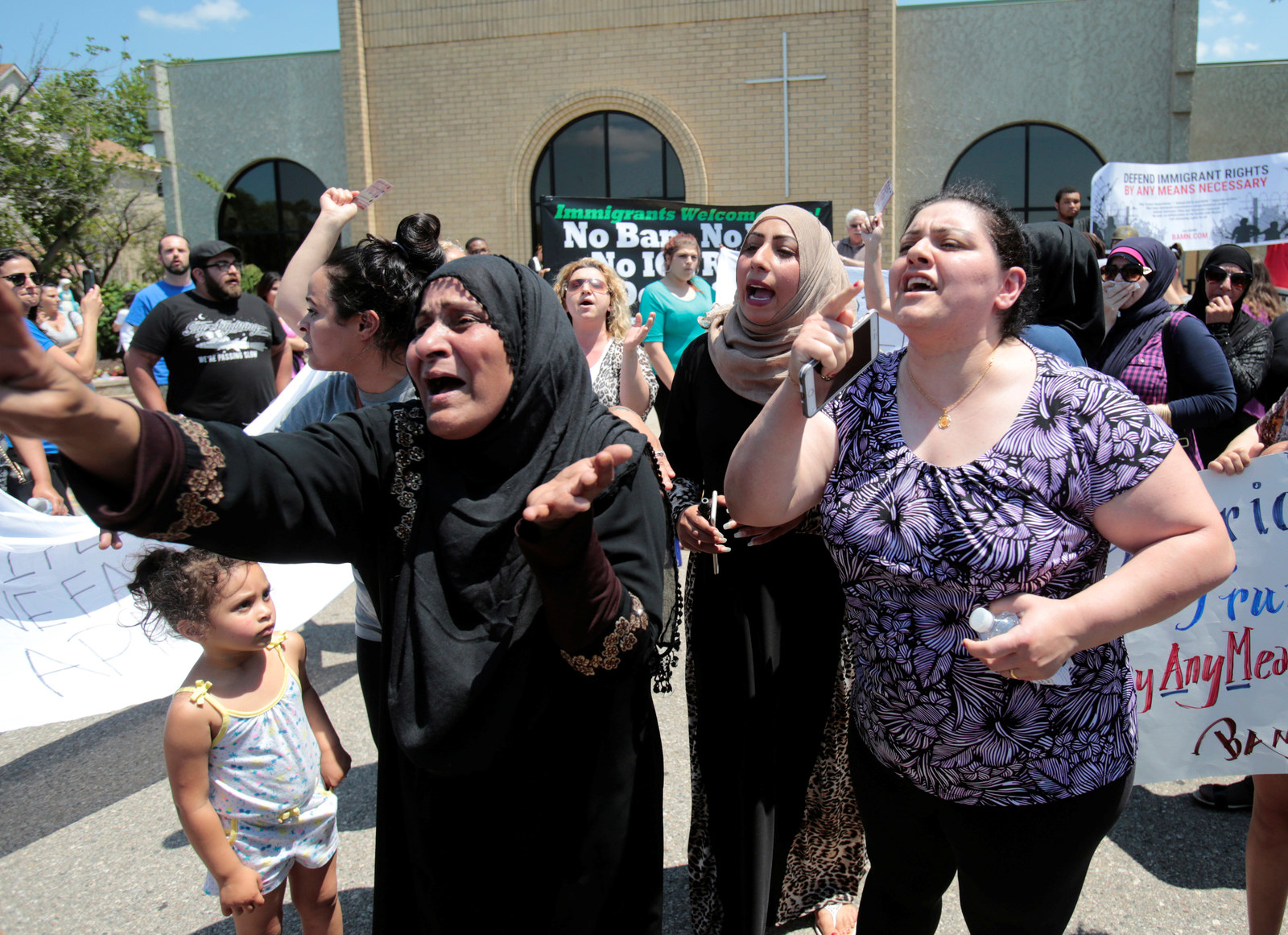 Family members told local media that in some cases, their loved ones were being deported for petty crimes dating back decades. Others said they felt betrayed by President Trump.
On the campaign trail, Trump spoke with sympathy for the Christians who had been victims of violence in Iraq and Syria. And once in office, he said he'd give special status to Syrian Christians seeking asylum — while falsely suggesting that Muslims had previously been given priority.
One US-born Chaldean, 22-year-old Salvin Maroof, told MLive.com that his family had left Iraq to seek freedom. He and other Chaldean Americans voted for Trump at the urging of church leaders, he said.
"Hell yeah, I regret it," he said Sunday.