Lights went out at the Statue of Liberty on Tuesday after an unplanned power outage, the National Park Service said.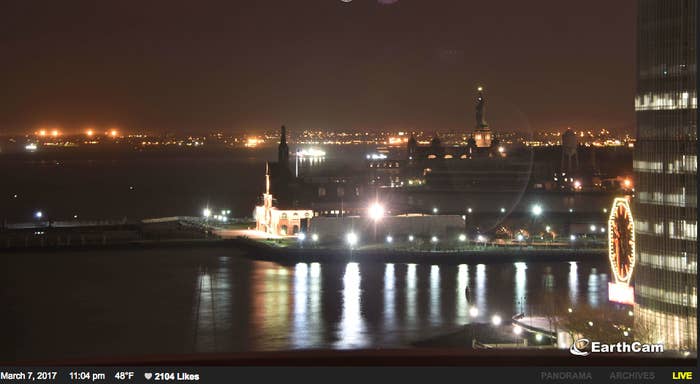 Web cameras that normally show the Liberty Island icon fully illuminated by 10:30 p.m. Tuesday showed only her torch and a handful of other lights.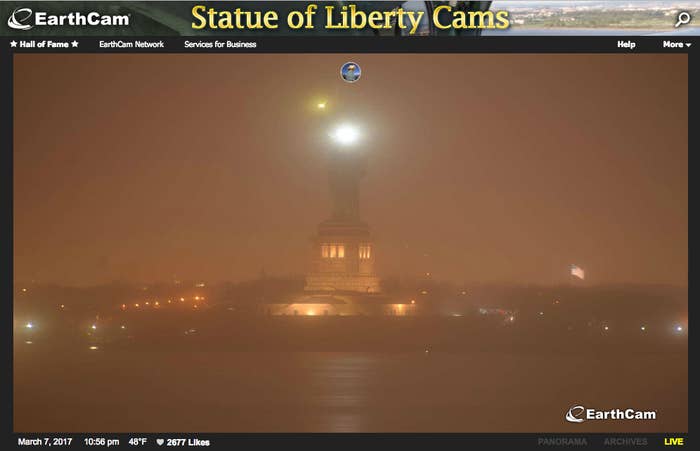 CNN also aired video that showed Lady Liberty had gone dark. The National Park Service, which manages the national monument, said in a statement it was possibly due to work on a generator.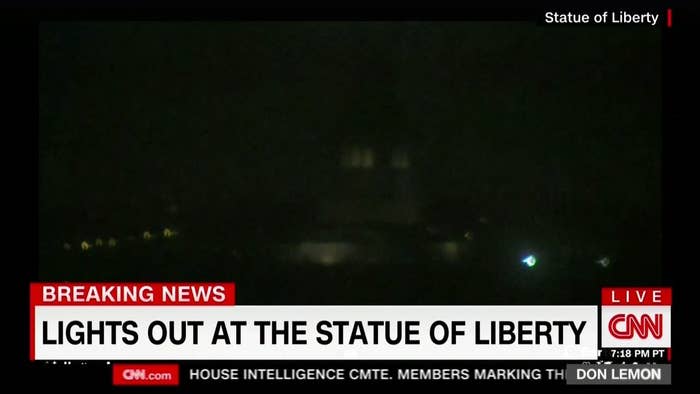 "A portion of the lighting system that illuminates the Statue of Liberty experienced a temporary, unplanned outage tonight," National Park Service spokesman Jerry Willis said.
After crews returned to the island Wednesday morning, the park service determined that power and a lighting system controller were turned off as workers changed out faulty lighting equipment. Power returned after that, but the lighting system wasn't properly reset.
Willis added planned power outages were ahead to replace an emergency generator, but the park service would notify the public beforehand.
"The new emergency generator is one of the last Hurricane Sandy recovery projects at Liberty Island and will ensure that Lady Liberty shines brightly and weathers future storms," he said.
Here's how the statue normally looks at night.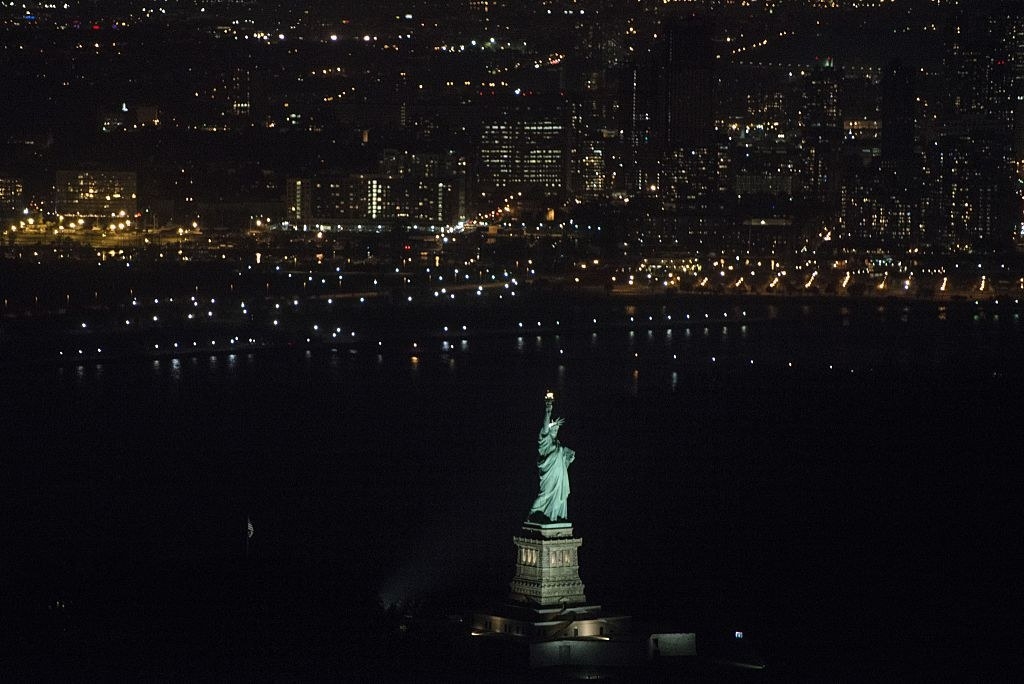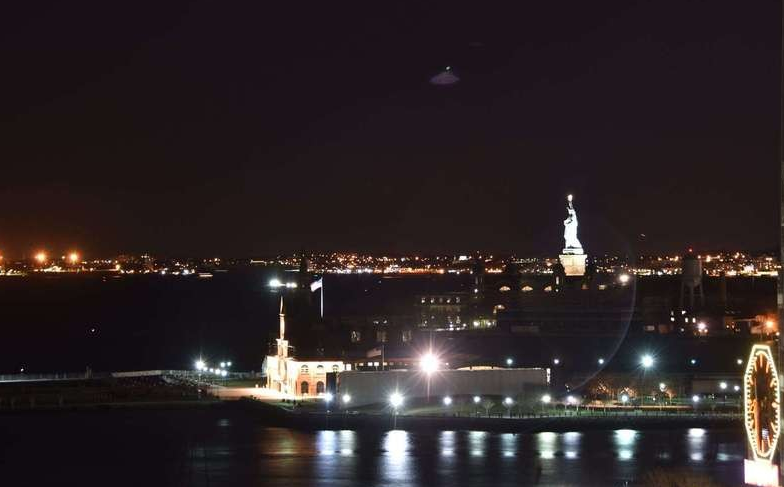 Before the explanation, people on Twitter suggested it was to mark A Day Without Women, the women's strike planned for Wednesday around the US.
The Women's March didn't take responsibility, but it also suggested the switch-off was connected to its upcoming protest.
Others wondered if darkness at the nation's symbol of immigration was a protest of President Trump's travel ban.
And others — correctly, it turned out — thought it was just a power outage.