Jackie Evancho, who sang the National Anthem at Donald Trump's inauguration, on Wednesday asked the president for a chance to talk about transgender rights.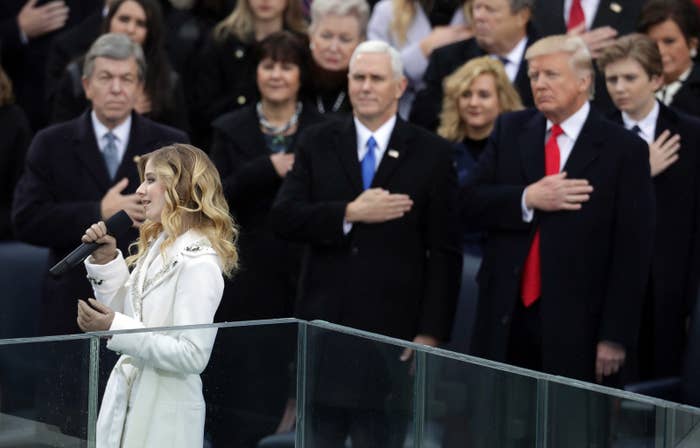 "u gave me the honor to sing at your inauguration. Pls give me & my sis the honor 2 meet with u to talk transgender rghts ❤️," the 16-year-old singer tweeted.
Evancho's request came as the Trump administration rolled back a policy aimed at protecting transgender students in public schools.
Evancho added she was disappointed by the president's decision, adding the hashtag #sisterlove.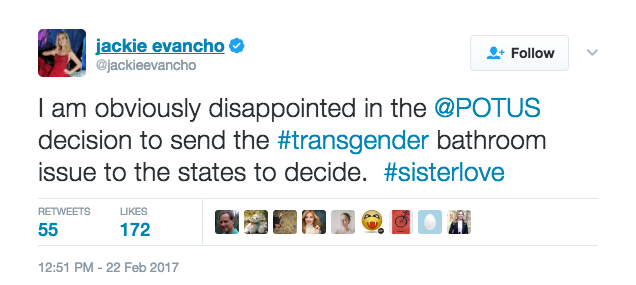 Evancho's sister Juliet is transgender, and the singer and her family have advocated for LGBT rights. Ahead of the inauguration, the sisters appeared together on CBS Sunday Morning.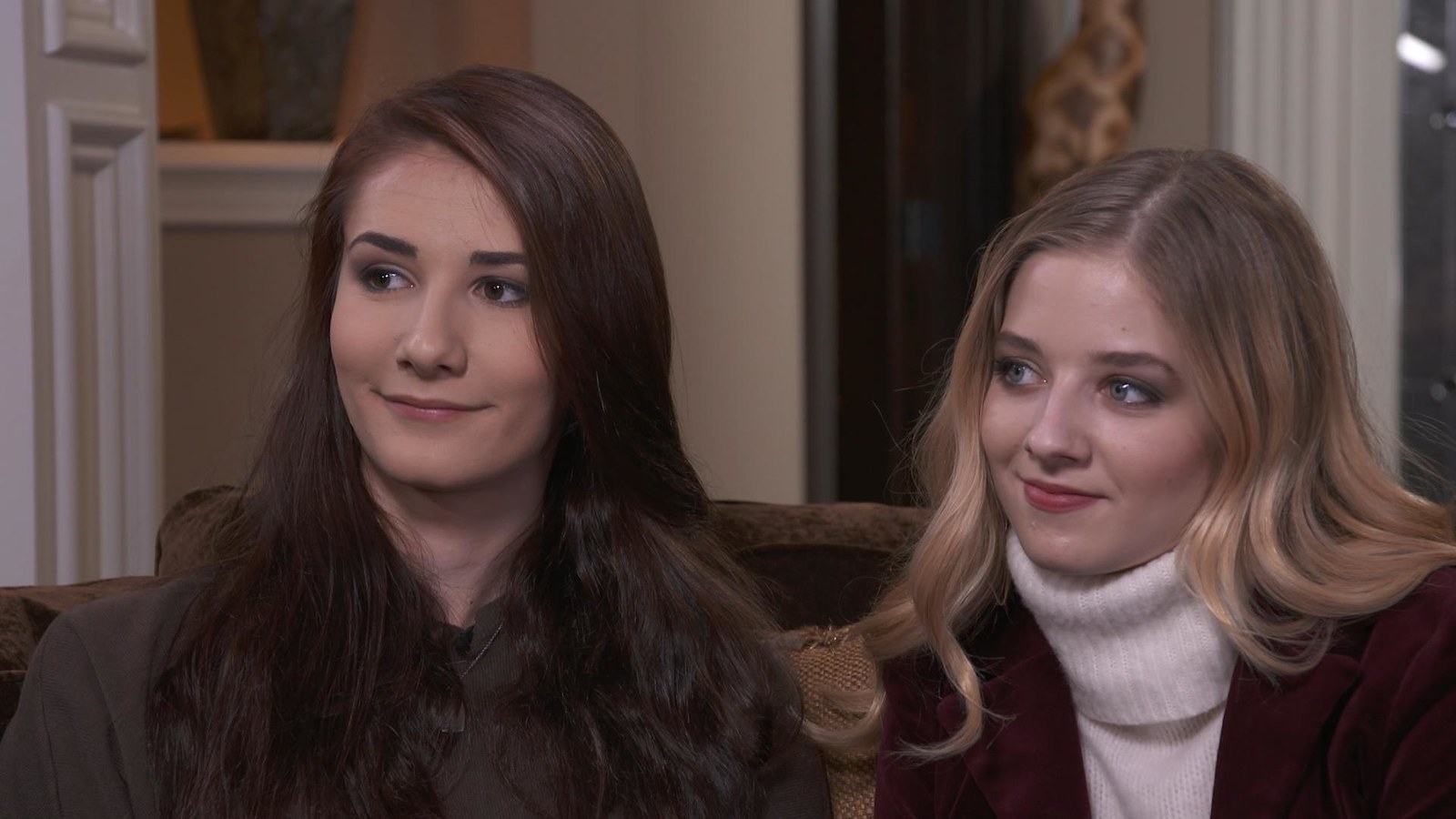 A number of artists turned down chances to perform at Trump's inauguration in protest of his policies. When Evancho accepted, she received criticism that she was implicitly supporting intolerance.
Ahead of the inauguration, Evancho said she was honored to have a role in an American tradition. Her performance wasn't meant to be a political statement, she said.
"I hope to just kind of make everyone forget about rivals and politics for a second and just think about America and the pretty song that I'm singing," she told CBS. "I'm hoping that I can bring people together."
Juliet Evancho, who wrote about her experience of coming out for Teen Vogue, added she was proud of her sister.
"The way I look at it is Jackie is singing for our country, and it's an honor for her to be singing in front of so many people," she told CBS. "So I feel that's really where I look at it. And that's where I'm going to leave it right now."
On Thursday, White House press secretary Sean Spicer said he believed Trump would be willing to meet with the Evanchos.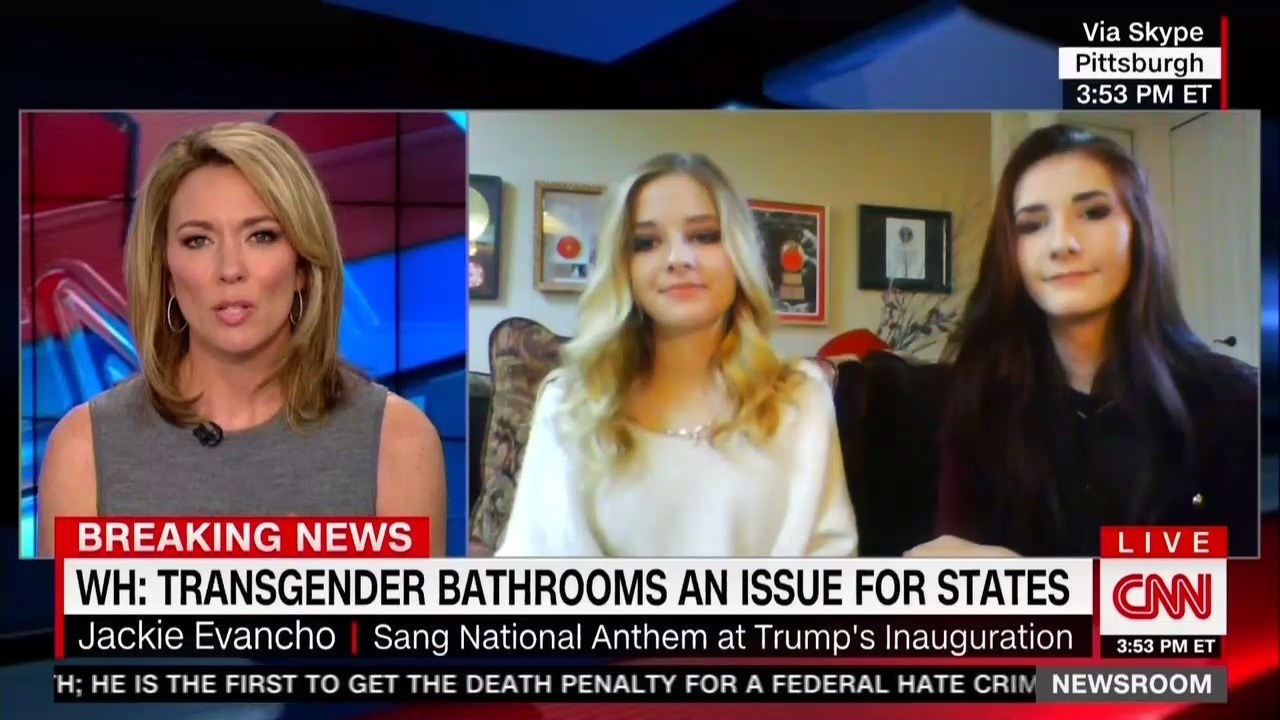 "I think he will be willing to meet with her," Spicer told reporters on Thursday at the White House press briefing.
The sisters told CNN that they hoped to sit down calmly with the president and talk about a need for federal protections against discrimination for transgender people.
"What I want to say to Donald Trump is, can we please sit down and talk, how can we make transgenders safe?" Juliet Evancho said.
Leaving the issue to states isn't a practical solution, she added, and it could lead to states having wildly different standards.
"It's just going to divide America," Jackie Evancho siad. "It's going to divide America more than it already is. We're trying to work together to piece America together again."