Salt Lake City's police chief on Tuesday decided to fire the officer who dragged a nurse out of a hospital after she would not allow him to draw blood from an unconscious patient.
Police body camera footage captured on July 26 shows Detective Jeff Payne arguing with University Hospital nurse Alex Wubbels, then physically removing her from the hospital and putting her in handcuffs as she screams. Hospital supervisors can be seen trying to deescalate the situation.
"This is completely unnecessary," one says.
Payne had been investigating a fatal crash and demanded a blood sample from the surviving victim — a semitruck driver and reserve police officer — who was unconscious at the hospital. After speaking with hospital administrators, Wubbels informed Payne that he would need a warrant or the patient's consent, or to place the patient under arrest to receive a sample. He then told her she was obstructing the investigation and arrested her instead.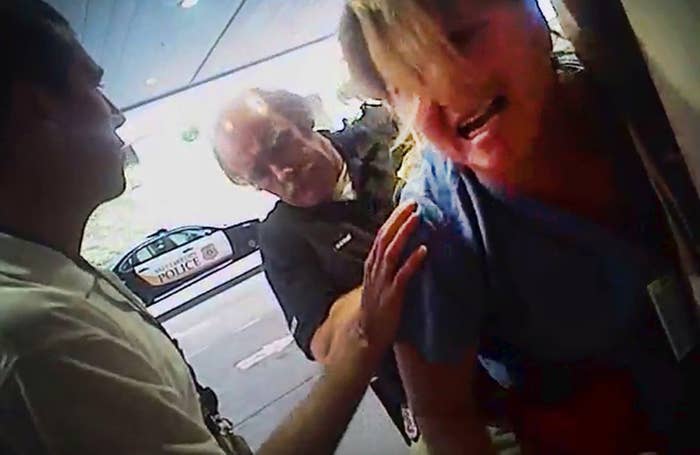 Wubbels was never charged with a crime, and she and her attorney released the footage last month.
On Tuesday, Wubbels told BuzzFeed News she hoped what happened to her would inspire other police departments to invest in body cameras.
"Quite frankly, had you not had any video, it would have been he said, she said," Wubbels said. "The body cameras help everyone. They tell the truth."
The footage prompted public outrage as well as an internal police investigation. On Tuesday, Salt Lake City Police Chief Mike Brown notified Payne of his termination, and the department also demoted another officer who was involved.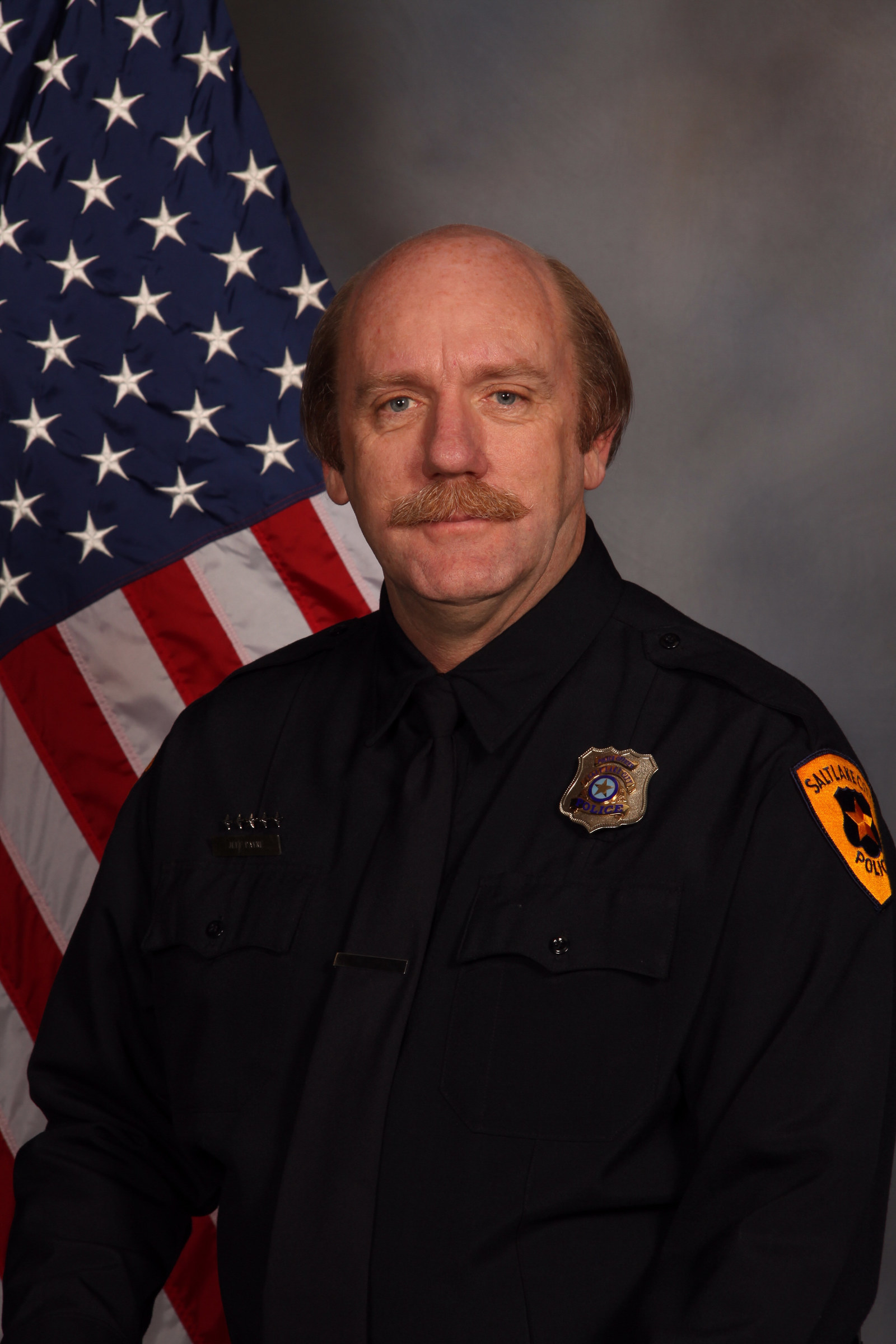 "Your conduct toward Ms. Wubbels in this incident was inappropriate, unreasonable, unwarranted, discourteous, disrespectful, and has brought significant disrepute on both you as a Police Officer and on the Department as a whole," Brown wrote. "You demonstrated extremely poor professional judgement (especially for an officer with 27 years of experience) which calls into question your ability to effectively serve the public and the Department in a manner which inspires the requisite trust, respect, and confidence."
Brown added that the officer had damaged the department's working relationship with the hospital. And, he said, the situation wasn't as urgent as Payne insisted: A blood sample could have been obtained with a warrant later in the investigation if necessary, the chief said.
"The fact that you elected to conduct yourself in such a way, in a non-hostile situation that lacked urgency and immediacy and was relatively benign, causes me to doubt your ability to properly exercise discretion and good judgment and successfully perform your job duties going forward, especially in the more stressful circumstances that you (and every officer) would undoubtedly encounter in the future," the chief wrote.
Payne's attorney said he would seek an appeal of the chief's decision.
"We acknowledge that he could have and should have acted differently," attorney Greg Skordas told BuzzFeed News. "We don't feel that termination is appropriate for Jeff's conduct. But we agree that some discipline was in order."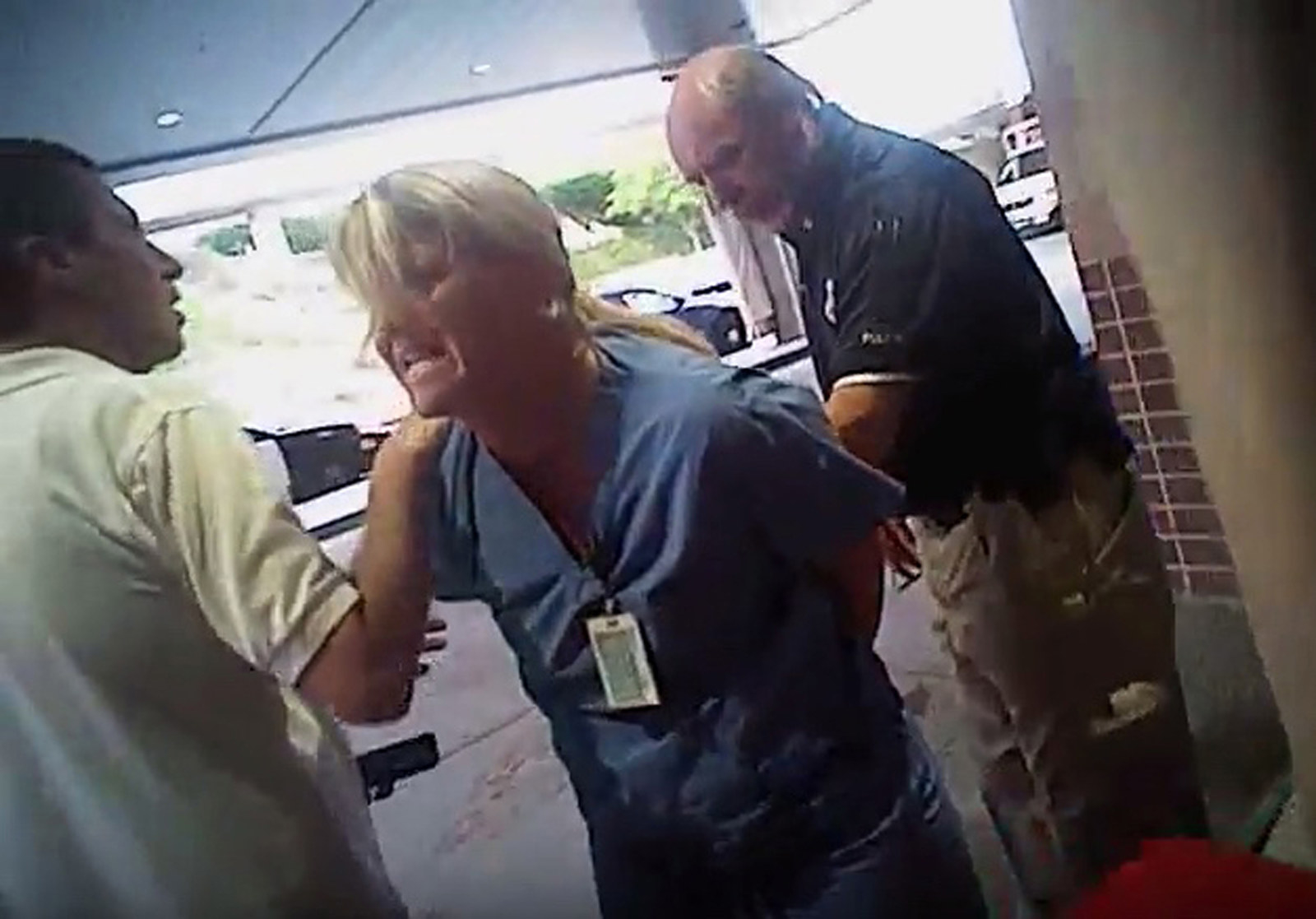 In 2013, Payne received a written reprimand from the department after harassing a female police officer via unwanted physical contact and a disparaging, profane email, according to public records.
The police chief also on Tuesday informed Lt. James Tracy that he would be demoted from his supervisory position. Tracy was the watch commander on duty during the incident and advised Payne on the arrest.
Though Tracy did not have all the facts when he offered that advice, Brown said he should have, as a leader, paused any action until he could arrive at the hospital himself or obtain more information.
"Instead, your order to arrest, carried to its logical outcome by Det. Payne, created chaos and unnecessarily escalated the situation," Brown wrote.
Karra Porter, the attorney representing Wubbels, told BuzzFeed News she believed it was obvious to anyone who had seen the video that Payne needed to be fired. She added that she believed the firing was a significant step toward the police regaining public trust — but work remained to be done.
"Obviously he has a right to appeal it," she said. "There's still no acceptance of responsibility, sounds like to me."
Salt Lake City Mayor Jackie Biskupski in a statement Tuesday thanked the police chief for holding his department to a high standard of accountability. She also thanked residents — particularly those working in health care or law enforcement — for their patience during the internal investigation.
"When I appointed Chief Mike Brown to his current position, I believed then, as I do now, that he is an individual of high integrity and character," she said. "These attributes, combined with over 20 years of experience with the Salt Lake City Police Department, provide Chief Brown with the insight to not only lead, but build a stronger modern police department."