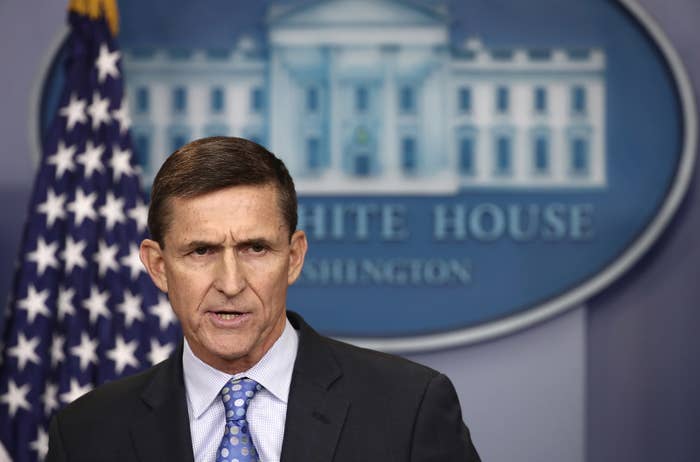 Former National Security Adviser Mike Flynn is seeking assurances that he won't face "unfair prosecution" in exchange for testifying about the Trump campaign's ties to Russia, a move the president supported on Friday in response to what he called a "witch hunt."
Flynn has reportedly made offers to the FBI and members of Congress to testify in exchange for immunity, but so far, no one has taken him up on it, the Wall Street Journal first reported Thursday.
The House and Senate intelligence committees are currently investigating whether the Trump campaign coordinated with Russia to try to sway the US presidential election.

On Friday, NBC News reported, citing two sources, that the Senate committee had declined the offer.

The retired general, who began advising the Trump campaign in 2015, resigned from his role as national security adviser after revelations that he had misled Vice President Mike Pence about a meeting he had with a Russian ambassador.
Asked during a press briefing Friday if the White House was concerned that Flynn had damaging information about the president, his aides, or his associates about their connection to Russia, press secretary Sean Spicer said simply, "Nope."
He did not answer questions about whether the president thinks Flynn is guilty, citing his September comment and his tweet Friday morning.
"What he's asking is, 'Go testify. Go get it out there. Do what you have to do to get there, and tell everyone in Congress what we've been saying for a long time,'" Spicer said.
Trump on Friday agreed with Flynn's position on immunity in a tweet, calling the investigation a witch hunt by the Democrats and the media.
However, the president had a different opinion back in September when he was addressing a crowd at a campaign rally in Florida and discussing Hillary Clinton's associates asking for immunity during the email server investigation.
"And if you're not guilty of a crime, what do you need immunity for, right?" he said.
Flynn's lawyer confirmed that the retired general had been in talks about an immunity deal, but he declined to discuss details.
"General Flynn certainly has a story to tell, and he very much wants to tell it, should the circumstances permit," attorney Robert Kelner said in a statement.
Kelner added that Flynn was currently facing unfounded accusations of criminal wrongdoing, some going as far as treason.
"No reasonable person, who has the benefit of advice from counsel, would submit to questioning in such a highly politicized, witch hunt environment without assurances against unfair prosecution," Kelner said.
Russian press secretary Dmitry Peskov told Good Morning America on Friday that the Russians are not concerned with Flynn's immunity request. Any suggestion that Russia had interfered with "domestic affairs in the United States is slander," adding that there's "no evidence" to support that claim, Peskov said.
Flynn himself had business ties to Russia outside of the Trump campaign, earning tens of thousands of dollars for speaking engagements. In one appearance, a December 2015 dinner for the state-owned RT TV network, he was seated next to Russian President Vladimir Putin.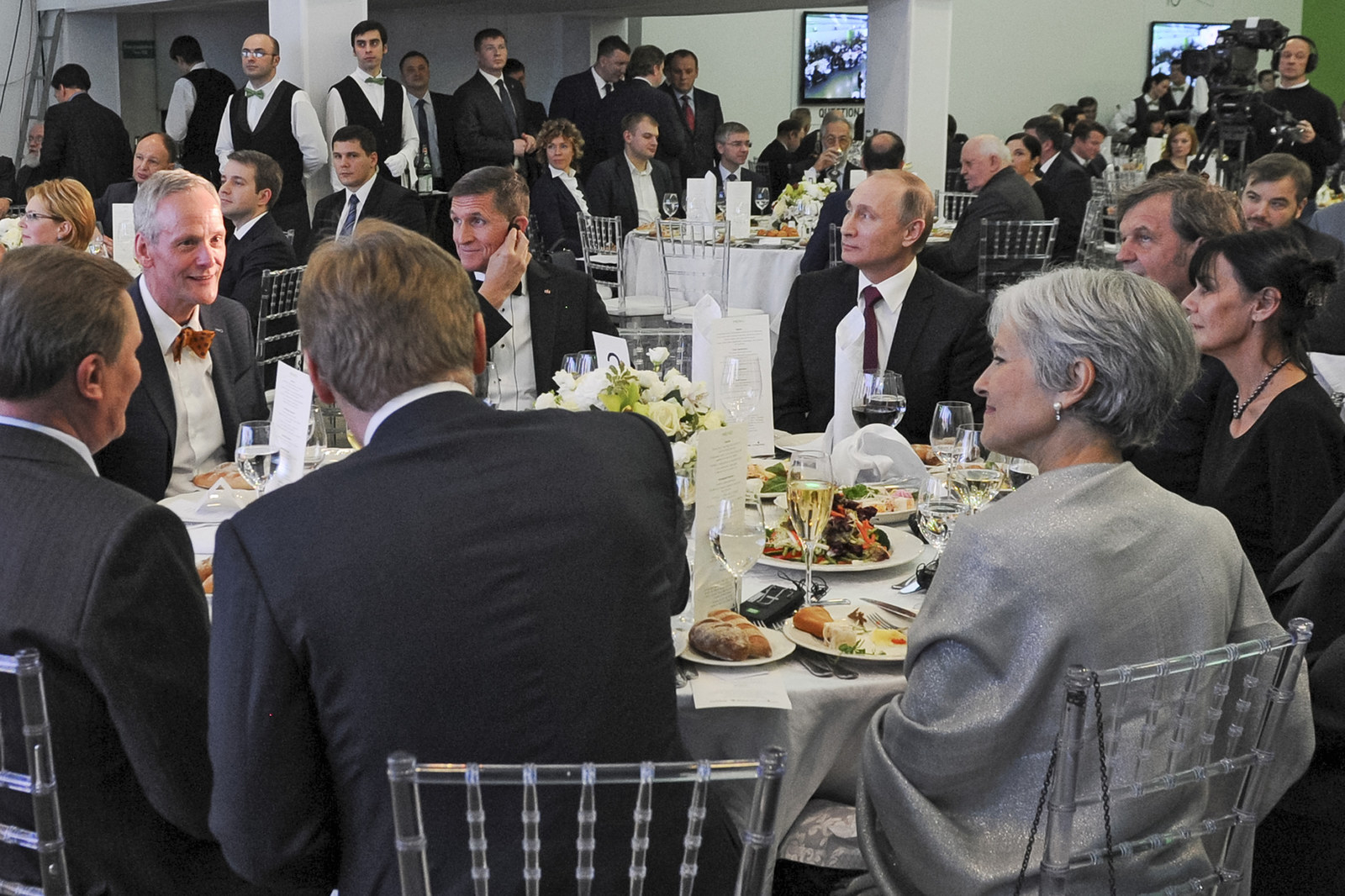 Those payments have drawn questions from Democratic lawmakers about whether Flynn violated the Constitution's emoluments clause, which bans US leaders from taking payments from foreign governments.
During the 2016 campaign, Flynn was a vocal critic of Democratic nominee Hillary Clinton, and memorably called to "lock her up" during the Republican National Convention.
When five Clinton staffers were given immunity during the investigation of her emails, Flynn again said it pointed to criminality in her campaign.
"When you are given immunity, that means that you have probably committed a crime," he told NBC's Chuck Todd in September.
Outside Your Bubble is a BuzzFeed News effort to bring you a diversity of thought and opinion from around the internet. If you don't see your viewpoint represented, contact the curator at bubble@buzzfeed.com. Click here for more on Outside Your Bubble.