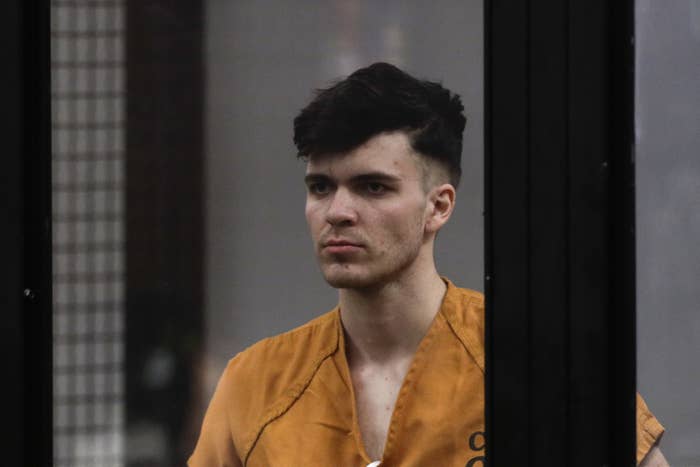 A 20-year-old California man has been accused of a hate crime in addition to first-degree murder in the killing of his former classmate.
Samuel Woodward was arrested in January for the murder of 19-year-old Blaze Bernstein, who was found stabbed more than 20 times and buried in a shallow grave in a Lake Forest, California, park. The two young men had attended high school together, and Bernstein was visiting home during a college break.
Bernstein was Jewish and gay, and questions immediately arose about the motivations behind his murder. A search warrant affidavit obtained by the Orange County Register revealed Woodward told investigators that Bernstein had kissed him the night of the killing. And ProPublica reported that Woodward was a member of Atomwaffen Division, a violent white supremacist group that calls for the overthrow of the US government.
On Thursday, Orange County District Attorney Tony Rackauckas said for the first time that he had evidence that Bernstein was killed because of his sexual orientation.
"We will prove that Woodward killed Blaze because Blaze was gay," he said.
With the new hate crime enhancement, Woodward faces a maximum sentence of life in prison without parole if convicted.
"We believe that the evidence is sufficient to prove that the murder was intentional and premeditated, and done in the first degree, and also done substantially motivated by sexual orientation of the victim Blaze Bernstein," Rackauckas said.
The DA added that investigators had spent the last seven months examining Woodward's phone, computer, and social media. The messages and images they reviewed were racist, misogynist, anti-gay, anti-Semitic, and anti-government, Rackauckas said.
"These images were graphic, chilling, and could be described as spewing hate toward almost every protected group," he said.
The district attorney said he could not comment more specifically on what evidence suggested the killing was motivated by anti-gay hatred and would not confirm if Woodward was an Atomwaffen Division member, but asked anyone with more information to contact Rackauckas's office.
"There could be other charges filed as evidence develops," he said.
Bernstein's parents spoke after the new hate crime accusation, standing in solidarity with other members of the LGBT community who had experienced hate.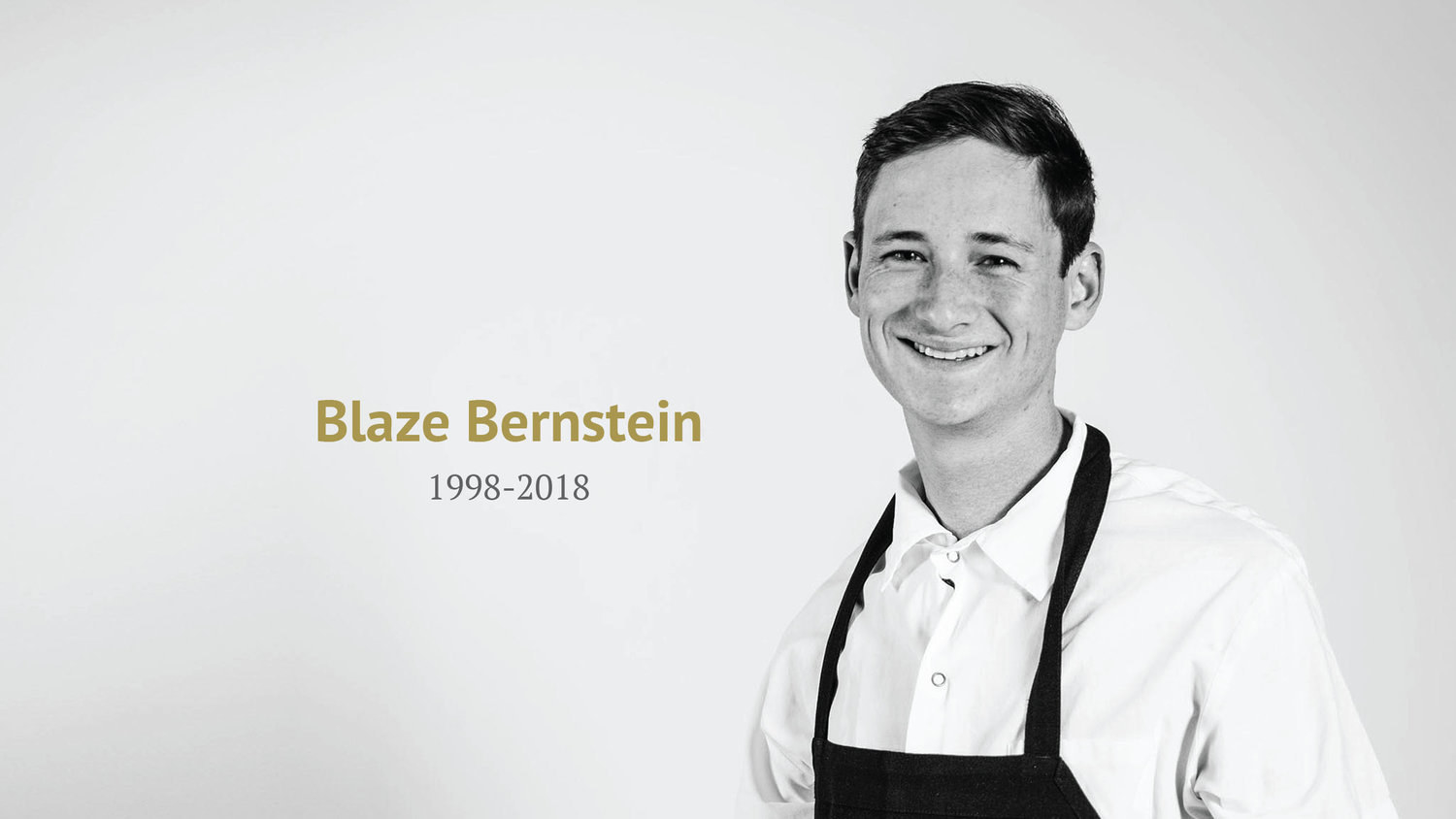 "Today we suffer an added layer of pain from learning [Blaze] was likely killed solely for who he was as a human being," his father, Gideon Bernstein, said.
His mother, Jeanne Pepper, called for people to practice kindness in Blaze's memory. Their family has started a Facebook group, asking people to #BlazeItForward.
"We live in a world where hate is real, and the people who practice it can be hiding in your child's bedroom in their computer," she said. "If we all started doing something about hate and about intolerance, we could change the world."
In California, murders that are motivated by hate against a person's race or religion can be punished with the death sentence. After reviewing Woodward's case, state Sen. Janet Nguyen said authorities realized that while they believed he was responsible for a hate crime, sexuality and gender were not included in the special circumstances that define when the death penalty may be applied.
Nguyen introduced a bill that aimed to close that gap for future cases, but it failed to get out of committee in the state legislature. She said she'll keep working with the DA's office and may reintroduce it next year.
"[It] sends a very strong message to people who commit crimes against the LGBTQ community that the DA's office will hold them accountable to the fullest extent of the law," Nguyen said.
The Anti-Defamation League, which fights anti-Semitism, said in a statement that the group welcomed the new hate crime enhancement.
"This case is a stark reminder of how white supremacist organizations sweep up young recruits into their violent and hateful culture, with potentially deadly consequences," ADL CEO Jonathan Greenblatt said. "The hate crime enhancement sends a strong message that there are severe penalties for violent crimes motivated by hate."
CORRECTION
Tony Rackauckas's name was misspelled in an earlier version of this post.