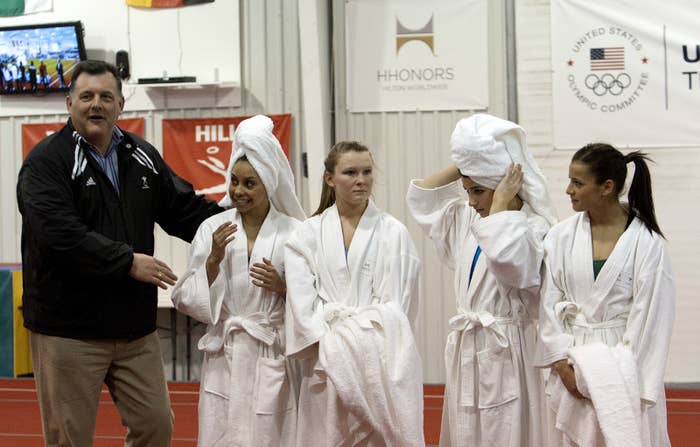 The president of USA Gymnastics resigned on Thursday after the sport governing body's board criticized his handling of alleged sexual abuse of young athletes.
Steve Penny had been head of the organization since 2005. Last year, an investigation by the Indianapolis Star found that at least 386 gymnasts had made allegations of sexual abuse over the last 20 years — and USA Gymnastics did not always immediately report the allegations to authorities.

"The board believes this change in leadership will help USA Gymnastics face its current challenges and implement solutions to move the organization forward in promoting a safe environment for its athletes at all levels," board chairman Paul Parilla said in a statement. "USA Gymnastics and the entire gymnastics community must work together to focus on keeping athletes safe."
Parilla, who will take over day-to-day operations as the organization seeks a new president and CEO, added that USA Gymnastics will "strengthen and refine" how it handles sexual abuse allegations. It will also work to educate its staff as well as parents and gymnasts about what to do if they suspect abuse.
"Everyone can be an active and vigilant participant for this to be effective, not only in gymnastics but also the Olympic movement as a whole," he said.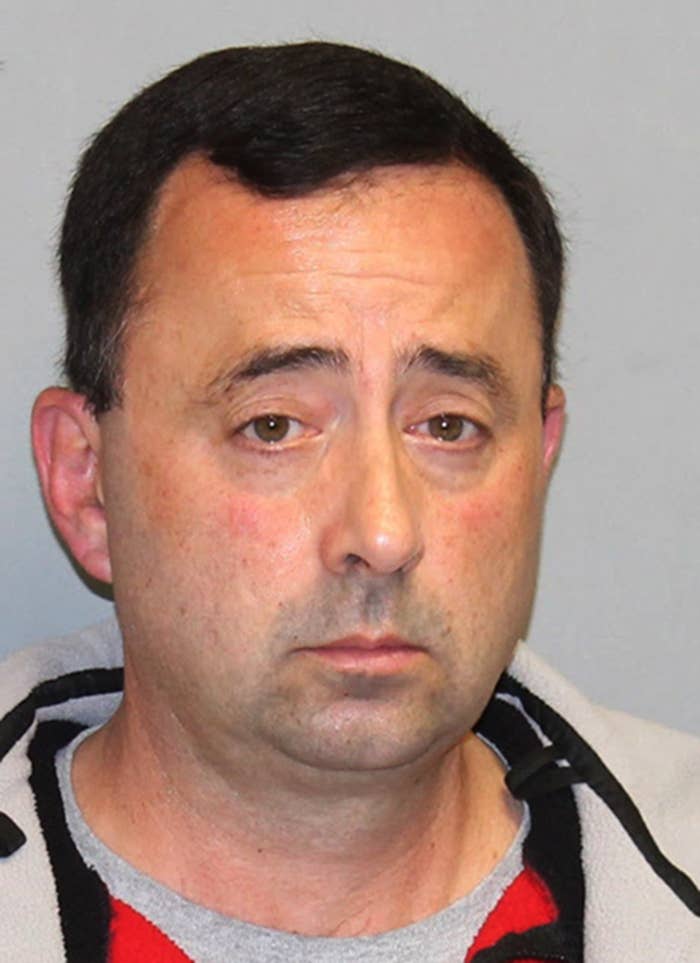 In January, 18 women filed a lawsuit against USA Gymnastics, Michigan State University, and a local gymnastics club, claiming the organizations had not done enough to protect them from Dr. Larry Nassar. Nassar, who worked with gymnasts for 29 years, has been criminally charged with sexual conduct with a person younger than 13 as well as possessing child pornography.

Three top-level gymnasts told CBS' 60 Minutes that Nassar had sexually abused them under the guise of medical treatments. Nasser would often treat the girls alone, sometimes in their bedrooms at the elite Karolyi ranch training camp — which the lawsuit alleges violates USA Gymnastics policy.
"The story here is that no one was watching to protect these girls," attorney John Manly told 60 Minutes. "And they put medals and money first."

At least one of the women who have said Nasser abused them was a member of the US Olympic team. The US Olympic Committee on Thursday released a statement on Penny's resignation.
"Today's announcement will hopefully allow USA Gymnastics to shift its attention to the future with a secure environment for its athletes and continued success in competition," it said.