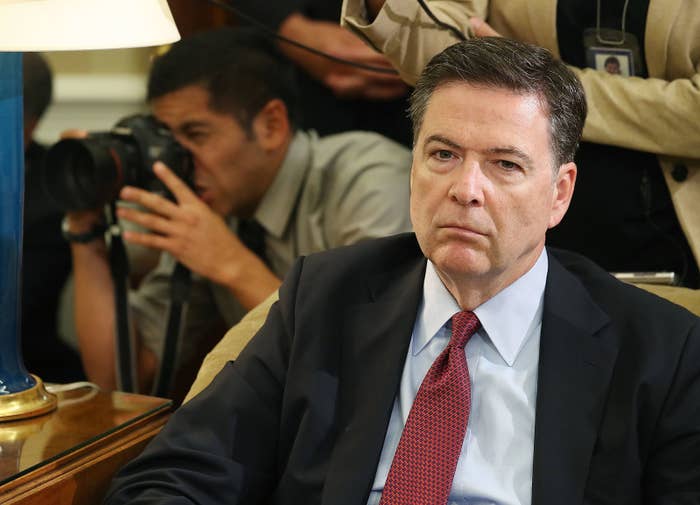 President Barack Obama did not order a wiretap of Donald Trump during the 2016 presidential campaign, and the government should make that clear, FBI Director James Comey reportedly told the Department of Justice.
Comey on Saturday asked the Department of Justice to publicly denounce Trump's claims as false, the New York Times first reported. The report was confirmed by NBC News and CNN, and it raised new questions of how federal officials should respond to any inflammatory claims or false information spread by President Trump.
In a series of tweets, Trump on Saturday had accused President Obama of tapping his phones at Trump Tower in October. Without offering any evidence, Trump said the wiretapping was "a new low" and called Obama a "bad (or sick) guy."

Both the Justice Department and the FBI declined BuzzFeed News' requests for comment on the reports, and the Justice Department would not provide any answer as to how Attorney General Jeff Sessions' recusal would affect decisions about whether to issue the statement Comey is reportedly seeking.

In a series of statements, the White House went on to call for a congressional investigation of the president's claims.
Former Director of National Intelligence James Clapper — who would have overseen a US government wiretap — said Sunday he had no knowledge of any such activities. And Comey reportedly wanted current officials in the Department of Justice to go further: to publicly say they had no evidence that Obama had directed any sort of wiretap against the then-Republican presidential nominee.
Comey, who came under fire during the campaign for his statements about an investigation into Democratic candidate Hillary Clinton's emails, has as of Sunday not commented publicly about Trump's accusations.