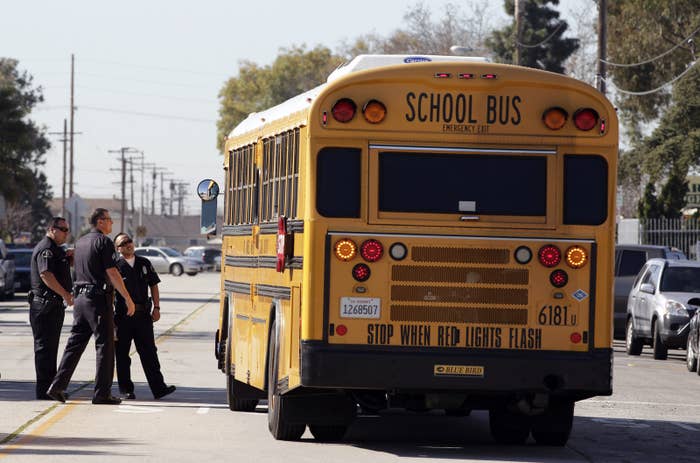 The CIA said Thursday it had left "explosive training material" inside the engine compartment of a school bus in Loudoun County, Virginia, after it used the bus in an exercise during spring break.
Officials said the material did not pose a risk to students from Rock Ridge High School, Buffalo Trail Elementary School, and Pinebrook Elementary School, who rode the bus on Monday and Tuesday. Still, the Loudoun County Sheriff's Department said the training program would be suspended pending more review.
According to the CIA, a K9 unit was training local law enforcement and their dogs when it accidentally left behind the material. The training took place March 21-24 at a high school in Ashburn, Virginia.
The missing material wasn't discovered until Wednesday during routine maintenance of the bus.
"The training materials used in the exercises are incredibly stable and according to the CIA and Loudoun County explosive experts the students on the bus were not in any danger from the training material," the sheriff's department said.
Parents were notified Wednesday about the discovery, and local officials met Thursday with the CIA to discuss the mistake.
"To prevent such incidents from happening again, CIA has taken immediate steps to strengthen inventory and control procedures in its K-9 program," the CIA said in a statement. "CIA will also conduct a thorough and independent review of CIA's K-9 training program."
A check of inventory showed that all explosives training material was now accounted for, the CIA added.