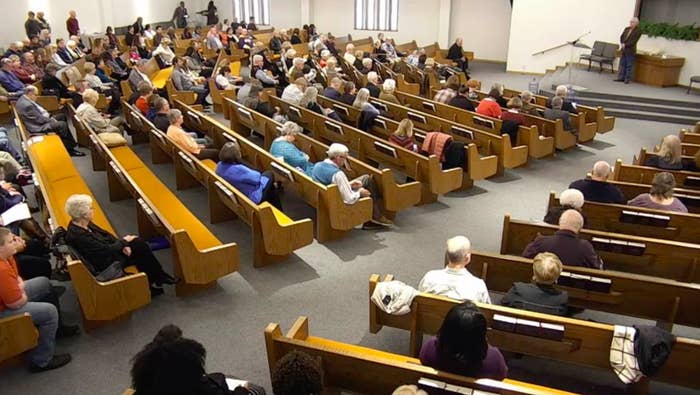 A gunman dressed in black opened fire during a Texas church service on Sunday, fatally shooting two people before the church's volunteer security team shot and killed him.
The entire incident, which lasted about 18 seconds, was captured on the church's livestream that regularly shows its services.
"The heroism today was unparalleled," Texas Lt. Gov. Dan Patrick said. "Two of the parishioners who were volunteers of the security force drew their weapons and took out the killer immediately, saving untold number of lives."

"Had the shooter been able to indiscriminately start firing," he added, "we would have had many more lives lost today."
The gunfire began just before 11 a.m. at West Freeway Church of Christ in White Settlement, a city outside Fort Worth. Inside, paramedics found three men with gunshot wounds, according to Macara Trusty, spokesperson for local ambulance service MedStar.

Two people were pronounced dead at the scene, one of whom was the shooter, Trusty told BuzzFeed News. A third person who was shot was taken to a hospital and underwent surgery, but later died.
On Monday, a spokesperson for the Texas Department of Public Safety identified the two victims as Anton "Tony" Wallace, 64, and Richard White, 67.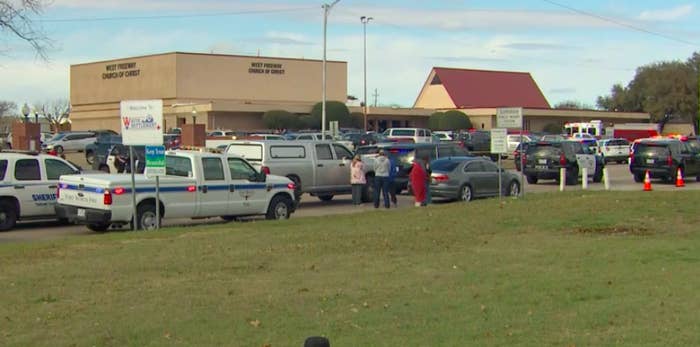 The shooter was identified as Keith Thomas Kinnunen, a 43-year-old from the nearby city of River Oaks, according to the Texas Department of Public Safety.
Kinnunen had an extensive criminal record, with charges including assault, theft, and disorderly conduct, according to public records. In New Jersey in 2016, he was arrested and charged with unlawful possession of a weapon, and he told police he was currently homeless, NJ.com reported.
In a Facebook post Monday, Kinnunen's sister Amy Kinnunen said he carried out the shooting on the birthday of their younger brother Joel, who previously died. She added she believed her brother chose a church for the shooting because "he was close to the Lord."
"The demons won," she wrote in a lengthy post that described her and her siblings as having a tough childhood with an absent mother.
The FBI said Sunday they haven't determined a motive or if the shooter was an adherent of any ideology.
FBI Special Agent in Charge Matthew DeSarno said that the shooter had been in the area recently. "He's relatively transient but has roots to this area," he said.
He had been arrested several times, DeSarno said, for "multiple incidents in different municipalities." He was not on any watch lists.

The church livestreams its services on YouTube, and Sunday's shooting was captured.
The video has since been taken offline, but a clip reviewed by BuzzFeed News shows a man wearing a black head covering standing up from a pew and appearing to speak to a church usher. The man then pulls out what appears to be a shotgun from inside his jacket and fires twice.
Almost immediately, the video shows a member of the security team, who is standing at the back of the room, drawing a handgun and firing a single shot. The shooter immediately falls to the ground.
"The citizens who were inside that church undoubtedly saved 242 other parishioners," said Jeoff Williams, from the state's department of public safety. "It's never going to get faster than that, it's miraculous."
Dozens of people, including children and elderly congregation members, ducked down in their pews, screaming. Several church members then also draw handguns and carefully approached the fallen shooter.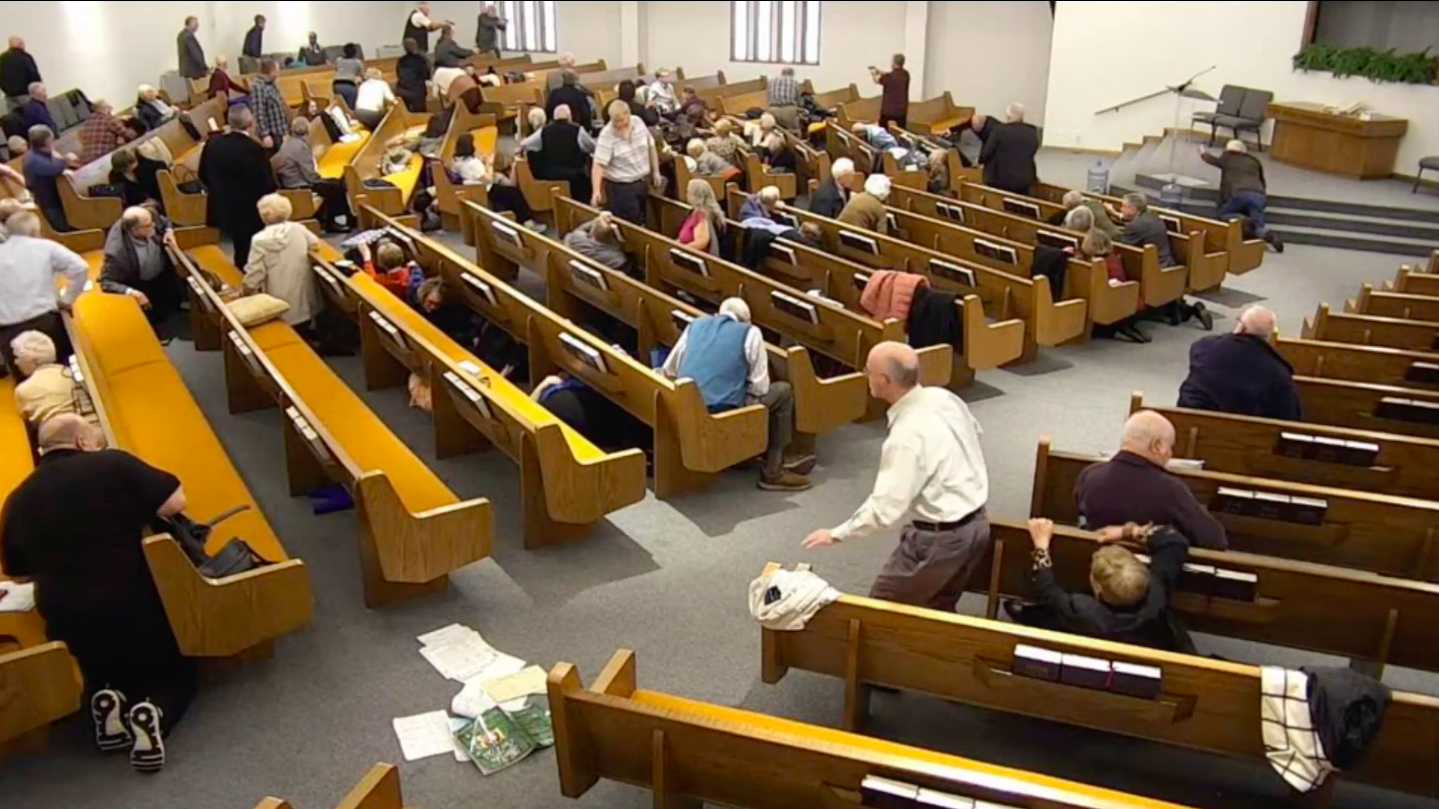 Law enforcement leaders described the actions of the church members as heroic.
"Good people raised up and stopped it before it got worse," Tarrant County Sheriff Bill Waybourn told reporters Sunday afternoon.
An investigation into the shooter, whether he had any ties to the church, and any potential motive is underway by the Texas Department of Public Safety, and the FBI is assisting with technical and other investigative resources.
"We are working very hard to find a motive, to get to the bottom of what happened," DeSarno told reporters.
Williams added, "This country has seen so many of these that we've gotten used to it at this point. It's tragic."
He said whoever shot the gunman "saved countless lives."

Texas Gov. Greg Abbott credited the quick response of congregation members for saving lives.
"Places of worship are meant to be sacred, and I am grateful for the church members who acted quickly to take down the shooter and help prevent further loss of life," he said in a statement.
In a tweet, Texas Attorney General Ken Paxton said he was "shocked and saddened" to hear of the shooting.