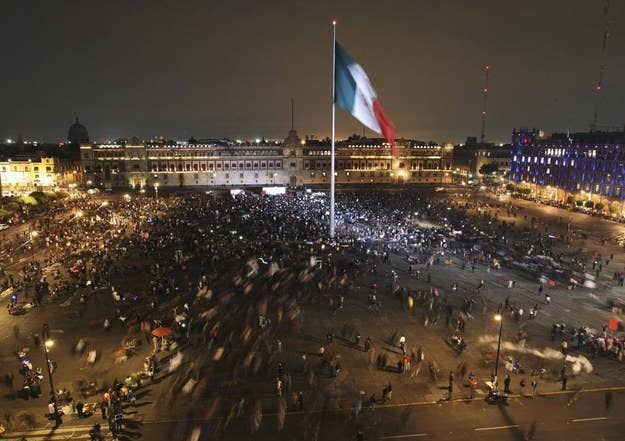 Protesters in Mexico demanded justice Thursday against the corruption and drug war violence that led to the kidnapping and presumed murder of 43 college students.
As a crowd gathered in Mexico City's El Zócalo, the main square that is surrounded by government buildings, they burned an effigy of President Enrique Peña Nieto.
A demonstrator burned a photograph of the President: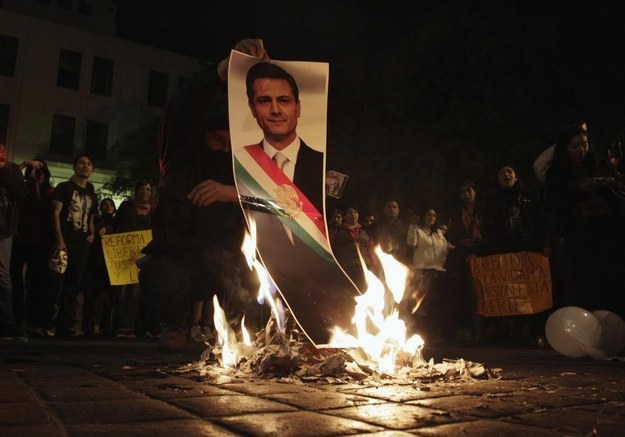 Demonstrators are seen walking around an outlined body in El Zócalo. The writing on the floor around the drawing reads "A grave for the state."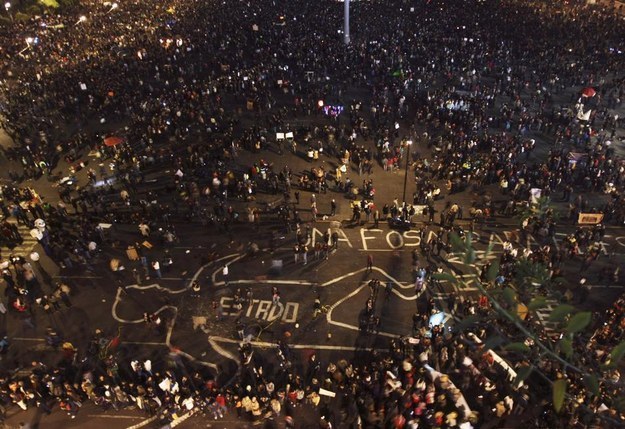 The protests fell on Revolution Day, a Mexican holiday marking the overthrow of a dictator and the beginning of the Mexican Revolution.
Demonstrators are seen yelling slogans while carrying torches: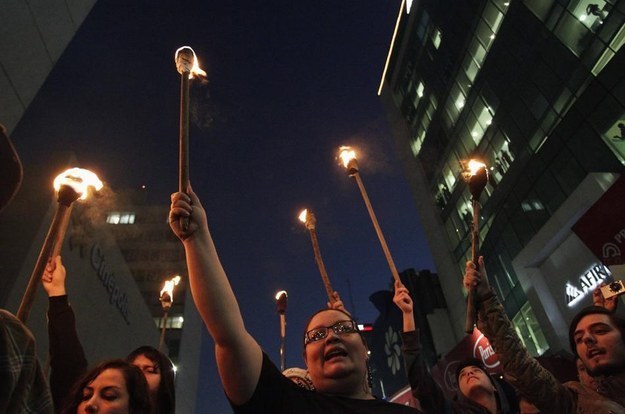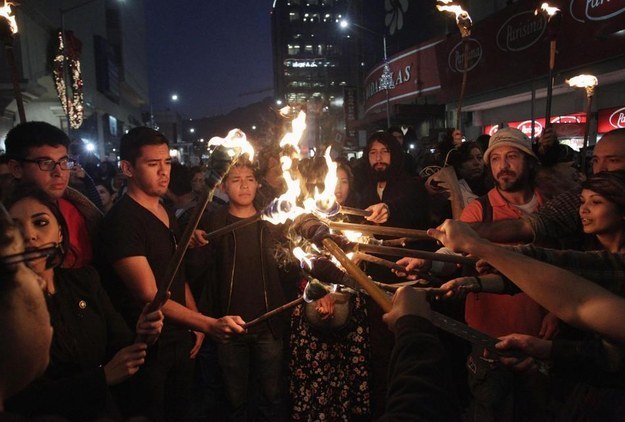 The students from the teachers college of Ayotzinapa were last seen Sept. 26 at a protest in the small town of Iguala. The Mexican goverment's attorney general said they were kidnapped by police on the order of the mayor.
Mexican authorities believe the mayor, his wife, and police officers were connected with a powerful gang. Authorities believe the students were killed by gang members.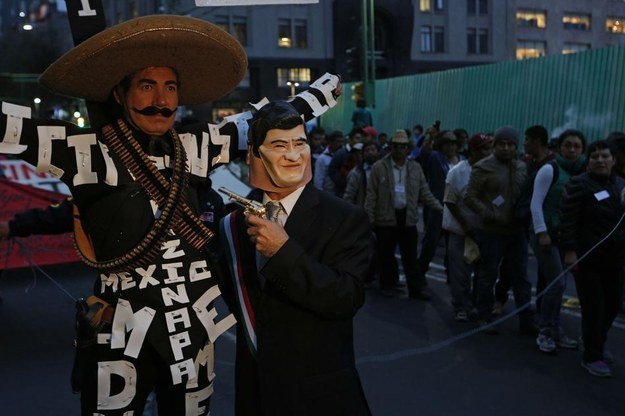 The mass disappearance brought attention to the power of drug-trafficking gangs and the sway they can hold over Mexican government officials.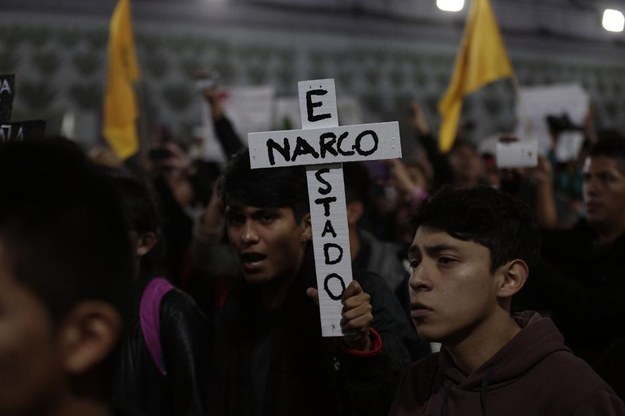 Between 2006 and 2012, 60,000 people died in violence related to Mexico's drug war, the Washington Post estimated. In 2012, Mexico's current president took office with promises to curtail the violence.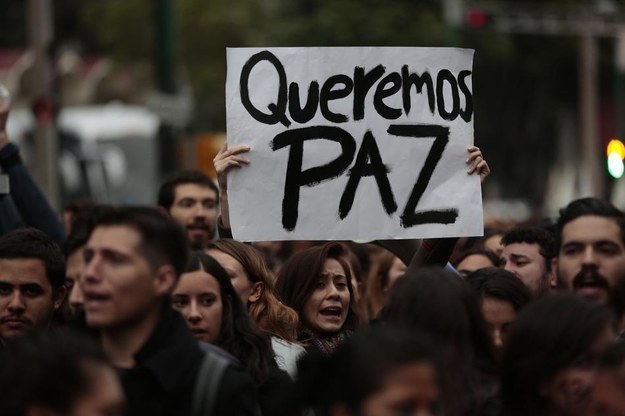 Still, more than 22,000 people are officially listed missing by the Mexican government. Since the 43 students disappeared, critics of the government have rallied and called for change.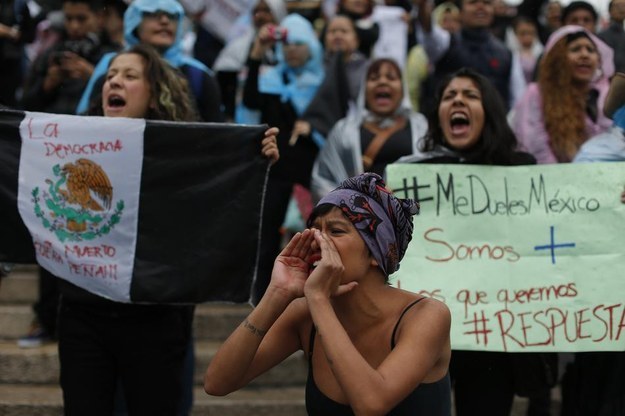 A protest earlier in the day near Mexico City's airport ended with riot police detaining a number of people.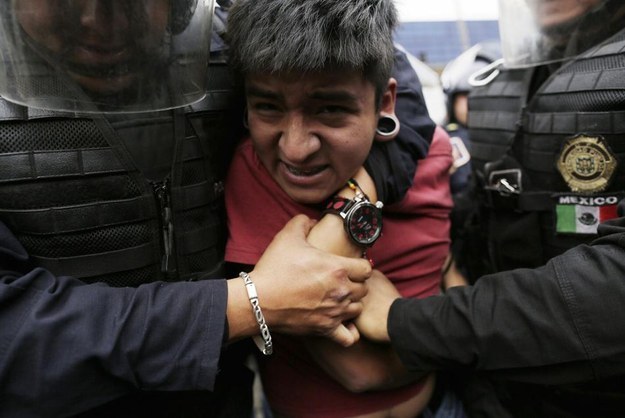 Masked demonstrators threw Molotov cocktails and shot fireworks at police.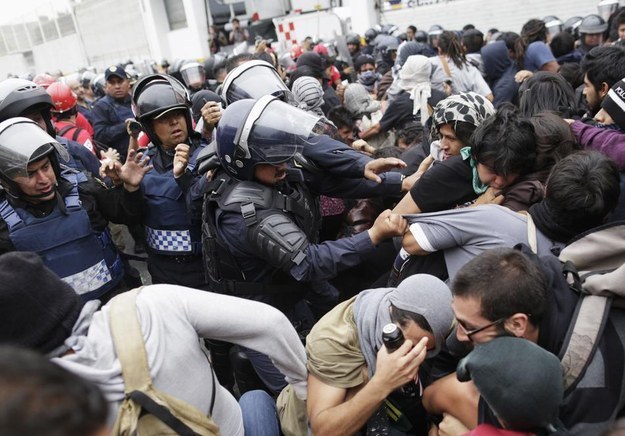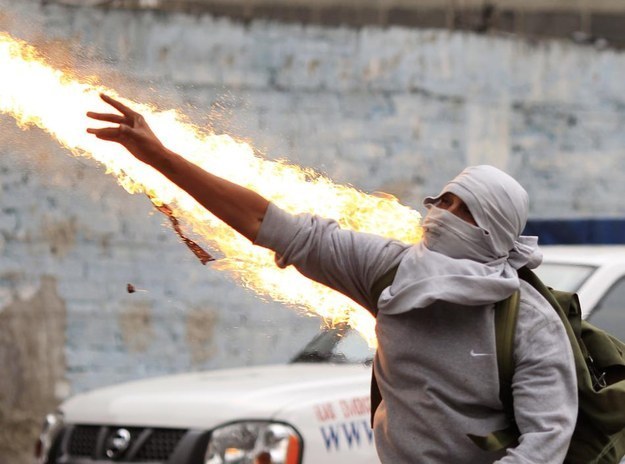 The larger Mexico City protest appeared peaceful as marchers cried in solidarity with the 43 students.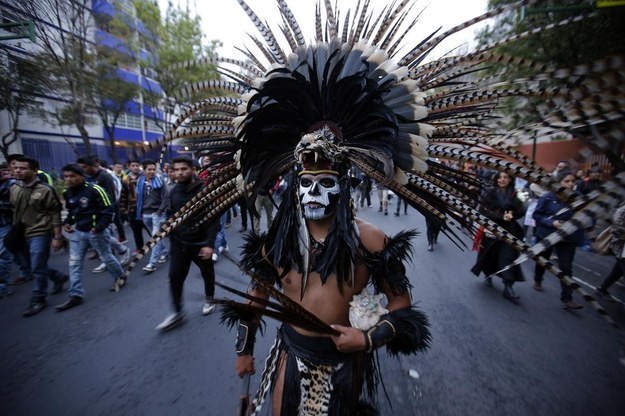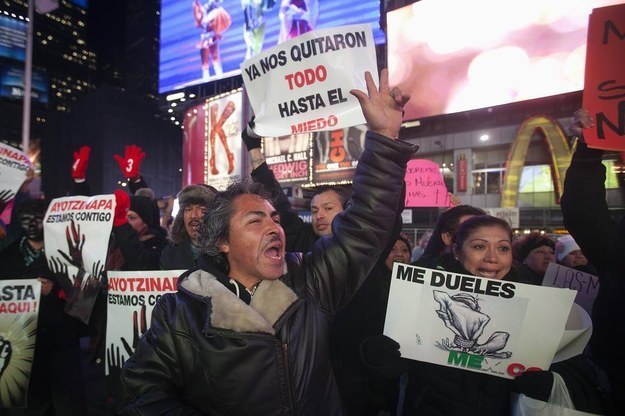 In San Salvador, El Salvador, protesters carried sketches of the missing students.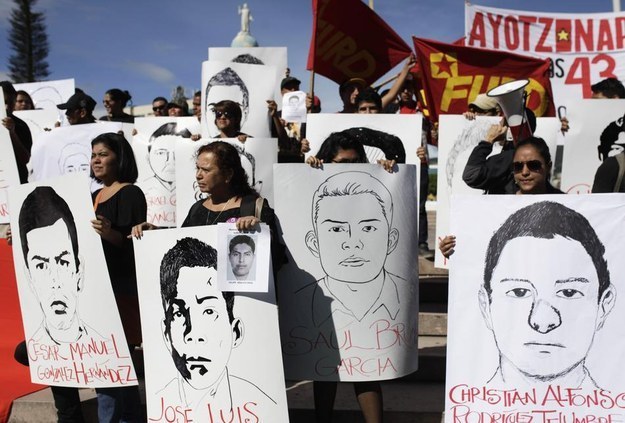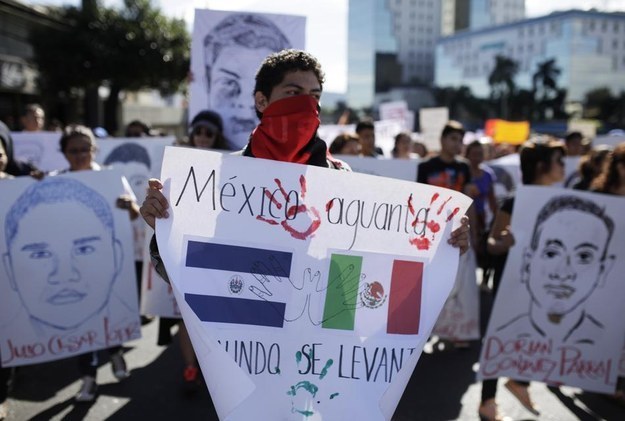 In La Paz, Bolivia, more students rallied.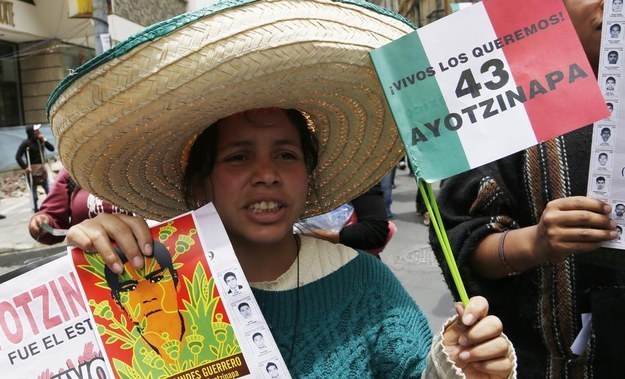 "We want them alive," signs read.