Target Raises Its Minimum Wage To $9 An Hour
The move is a victory for women's advocacy group UltraViolet, which had organized a petition for Target to raise its minimum pay.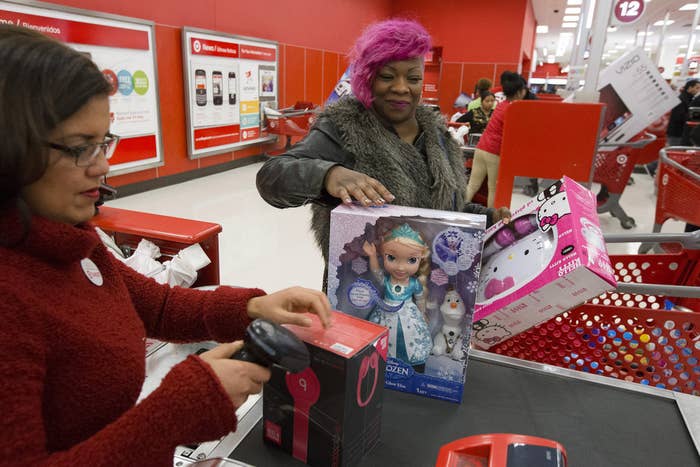 Target will raise its minimum wage to $9 an hour, following pay increases by a number of other retailers, the Wall Street Journal reported.
Earlier this month, the chain's chief financial officer called such an across-the-board increase "unreasonable" and said it would instead focus on paying workers based on competitive rates in specific regions.
Target came under pressure from advocacy groups about its minimum wage following boosts by Walmart and the parent company of T.J.Maxx, Home Goods, and Marshalls. In February, Walmart vowed to pay its lowest-earning workers at least $10 an hour by 2016.
Target's initial lag to increase wages sparked a campaign and petition by UltraViolet, a group advocating for women's rights. The group said 25,000 people signed its petition to increase hourly minimums.
"Women working full time deserve to be able to feed their kids and pay their rent," UltraViolet co-founder Nita Chaudhary said in a statement.
The group continued to call for a $10 an hour minimum wage at Target, but Chaudhary described Wednesday's announcement as a victory.
BuzzFeed News has reached out to Target for more information.