Sweeping Changes Recommended At Texas Jail Where Sandra Bland Died
A civilian committee said they came to their recommendations independently, and hoped it would restore community confidence in law enforcement.
The Texas jail where 28-year-old Sandra Bland died last July should be replaced, and trained medics should screen incoming inmates for mental health or medical issues, according to a report released Tuesday.
A committee reviewed the Waller County Jail facility and procedures at the request of the sheriff, the Associated Press reported. Committee members, who included local attorneys, stressed that their work was independent of the sheriff's department, however, which granted them unfettered access in their review.
"Sometimes out of a tragedy can come an opportunity for a better America," committee member and former U.S. Rep. Craig Washington told reporters.
Bland was arrested last year after being stopped for changing lanes without using her turn signal. The traffic stop, which was recorded on the state trooper's dash cam, quickly became contentious — Bland's family said the trooper overstepped his authority.
She was booked into the Waller County Jail, and three days later, she was found dead in what has been ruled a suicide.
The committee focuses generally on issues within the jail, but several of the recommendations related to what happened to Bland. The committee encouraged custodial duties within the jail to be separated from the work of arresting officers, who as in Bland's case, can have adversarial relationships with the public. The committee also said that more screening should be done of inmates for mental health and medical issues by trained emergency medical technicians.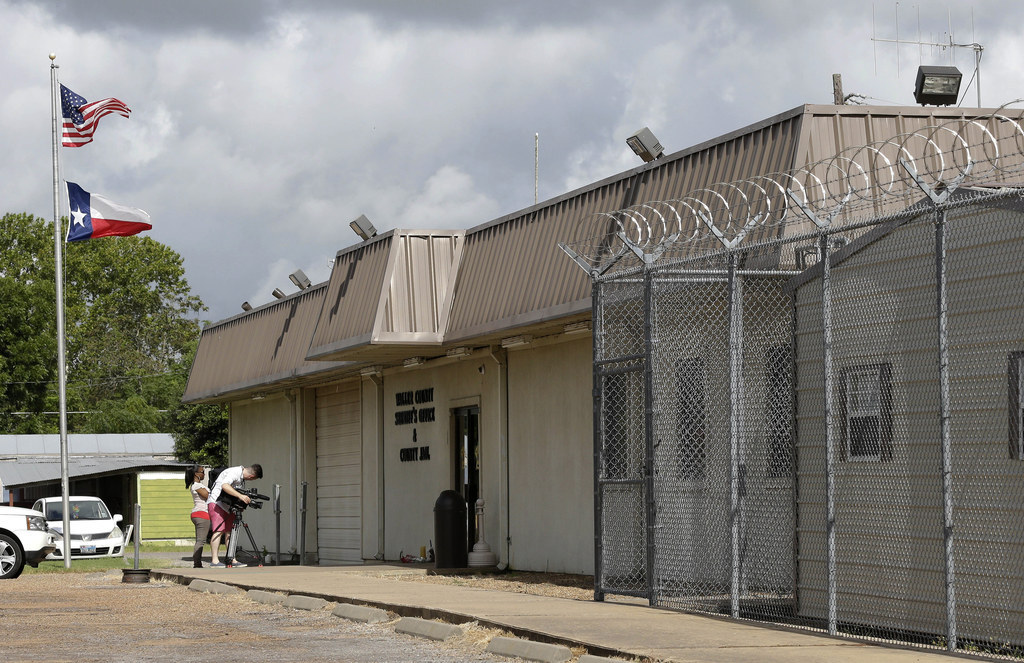 The current jail facility also does not have enough space to safely house inmates, the committee found. Deputies should wear body cameras, a digital records system should be implemented, and staff should receive stress and anger management training.
Committee members said they hoped their report would create better conditions at the Waller County Jail as well as jails in other communities.
"I think it would make for a better criminal justice system," Washington said. "In these times, we need greater respect both ways, from the community to law enforcement. From law enforcement to the community."